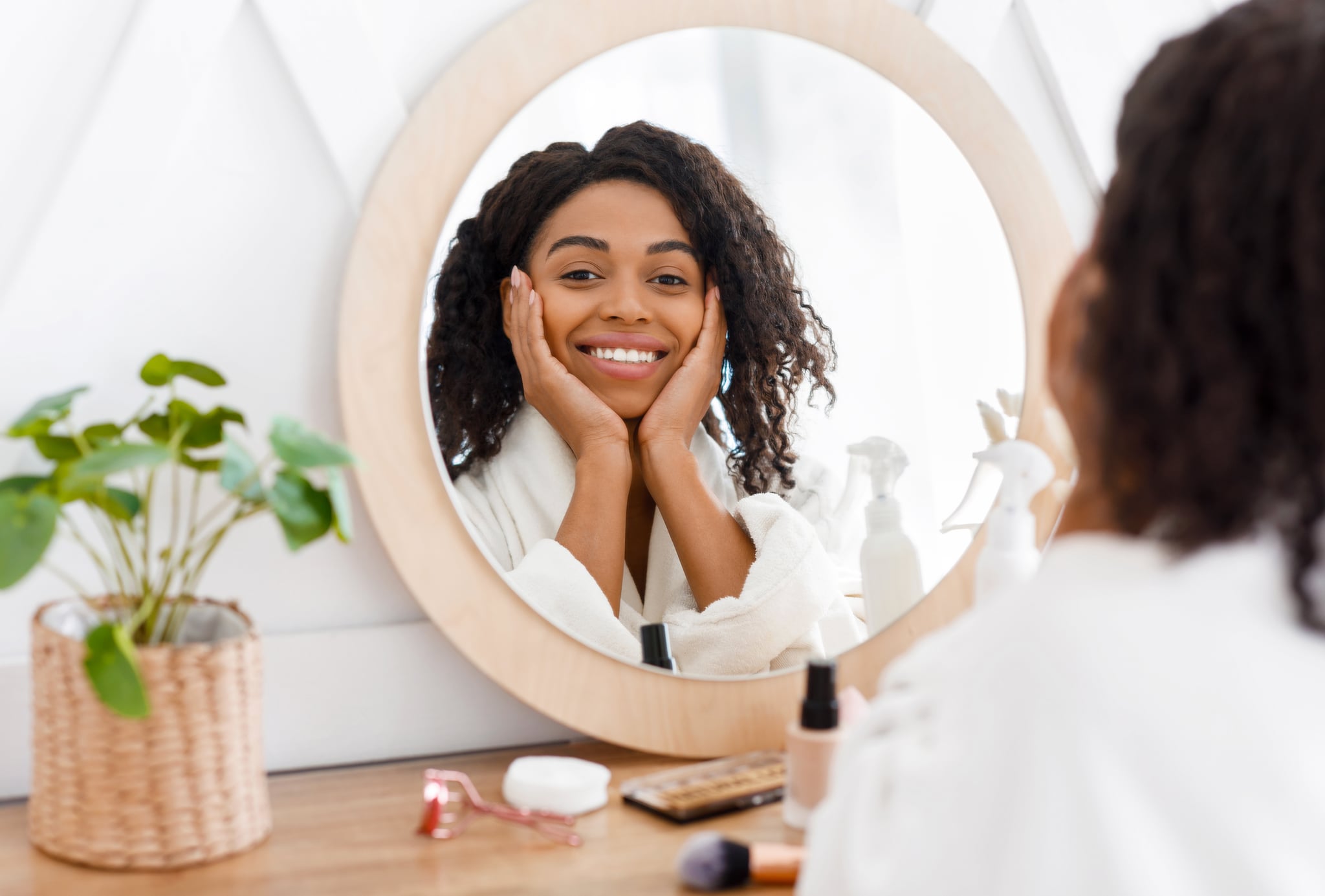 The first step in applying foundation of any consistency is properly prepping your skin, because what you put on your face first can actually influence your foundation's function and your final look.
However, if you're new to the powder foundation category and just picked up a fresh compact — like the W3LL People Bio Foundation ($25) — you might be wondering if your skin prep needs to change at all.
To answer that question and provide you with some tips, we reached out to makeup artist Flynn Pyykkonen.
For starters, you do need to prep your skin for powder foundation. On top of cleansing and applying any other skincare products essential to your routine, Pyykkonen says you should ensure your skin is properly moisturized.
Your following steps should be influenced by your skin type. "If you're very oily, I would use a primer underneath the powder foundation," Pyykkonen says. She says that something with an anti-shine or mattifying benefit may be beneficial in this scenario to avoid the powder from clumping up.
Editor's shopping tip: We love the e.l.f. Matte Putty Primer ($9).
Of course, applying a primer before your powder foundation will help create a smooth canvas for the application of that powder and also increase its wear throughout the day.
As far as what products to avoid in your powder foundation prep? Pyykkonen suggests staying away from oils. "If you were to mix an oil with a powder foundation, from my experience, the powder does not fully mattify," she says.
Especially if you're already prone to shine, using an oil as your moisturizer and then applying powder foundation may make your skin appear oilier.
Source: Read Full Article