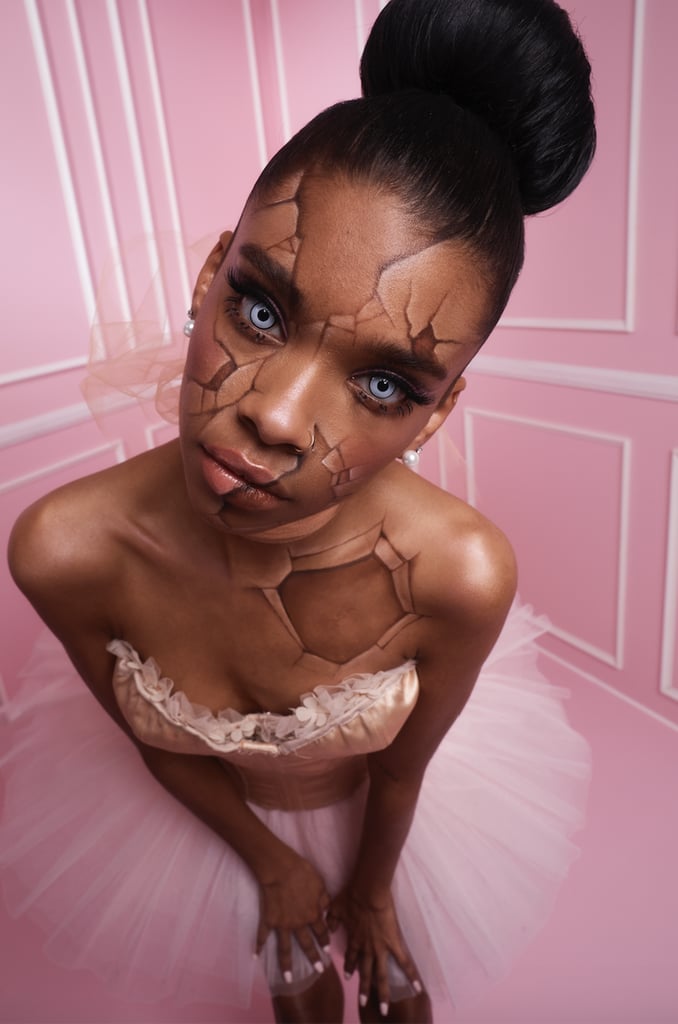 4 Ghoulish Halloween Makeup Looks You Can Create — Using Only Drugstore Products

You don't have to break the bank to go all out on Halloween. There are dozens of beauty brands and retailers whose extensive lineups are worth sifting through for some products that'll take your Halloween beauty to the next level. If you're looking for high-quality makeup that's still affordable, NYX Professional Makeup is always a great place to start. The cosmetics brand boasts tons of products that are both simple yet extravagant, and they're all available at drugstore prices.
With that in mind, NYX just dropped a Haunted Dollhouse campaign for Halloween featuring four beauty looks in collaboration with special-effects makeup artist Mimi Choi. Each look uses the brand's star products, including the newly launched SFX Face and Body Paint Palette, which costs only $15.
From a dark-magic voodoo doll to a spooky ballerina, check out the Halloween makeup looks Choi and NYX created together, along with step-by-step tutorials on how you can re-create them at home.
Source: Read Full Article