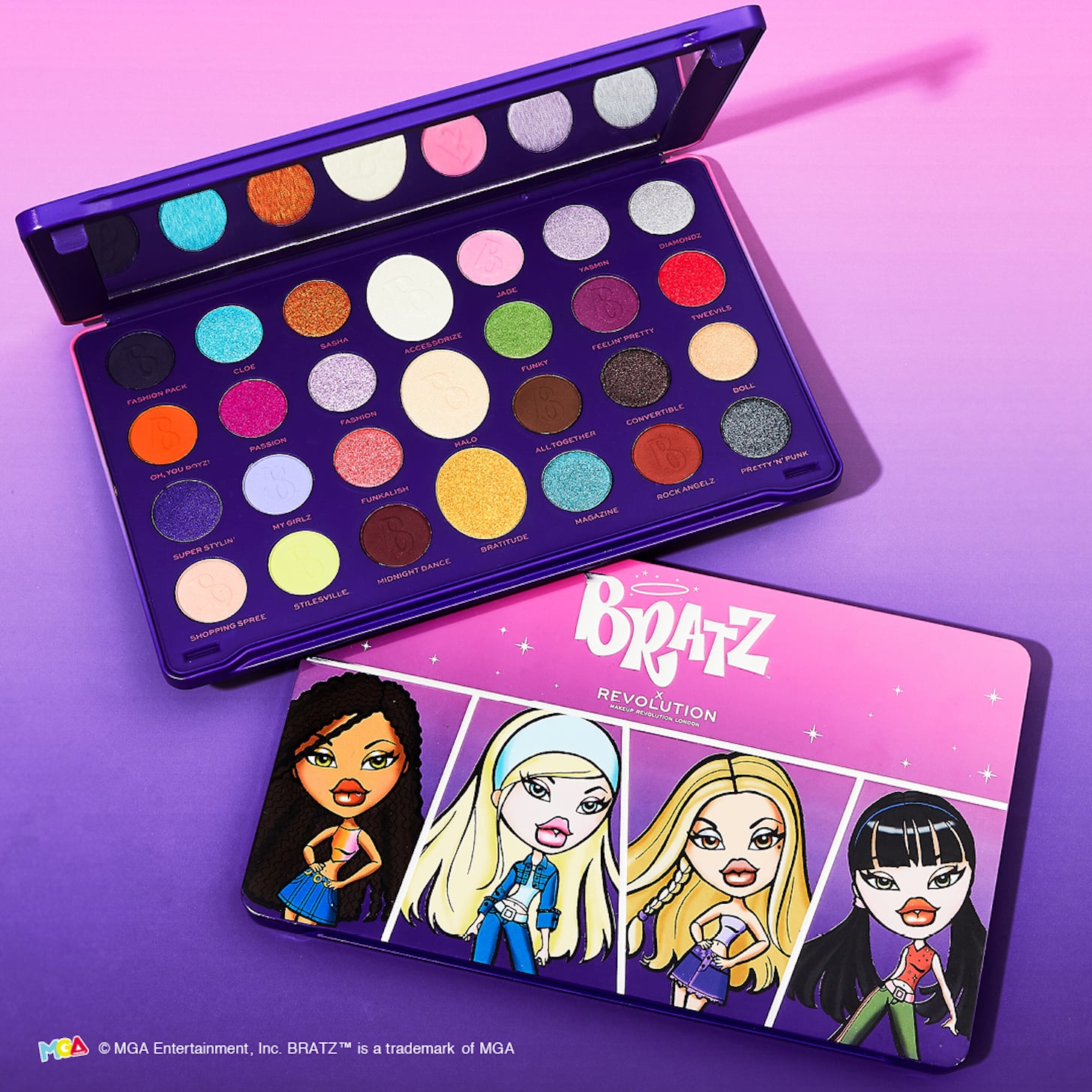 If you were born in the '90s or early 2000s, there's a good chance that you spent at least a small portion of your childhood playing with Bratz dolls, the slightly edgier alternative to Barbies. If this is true (and if you still call yourself a Bratz stan to this day), then Revolution Beauty has some exciting news for you: the brand is releasing a Bratz-themed makeup collection this month for the makeup lovers out there with an added ~passion for fashion~.
Over the last year, Revolution Beauty has become known for its nostalgic, pop culture-influenced makeup collections including a series of dreamy Disney Princess eyeshadow palettes and an epic collection inspired by Friends. Now, as the brand recently teased via social media, it's teaming up with MGA Entertainment for an all-new lineup of Y2K beauty-themed products inspired by the iconic styles and looks worn by the four original Bratz dolls: Cloe, Yasmin, Sasha, and Jade.
On June 6, Revolution Beauty teased the new collection on social media, which will include 23 products — one of which is a 27-shade eyeshadow palette with bright colors in both matte and metallic finishes — that'll all be available to shop via Ulta.com and RevolutionBeauty.com on June 18.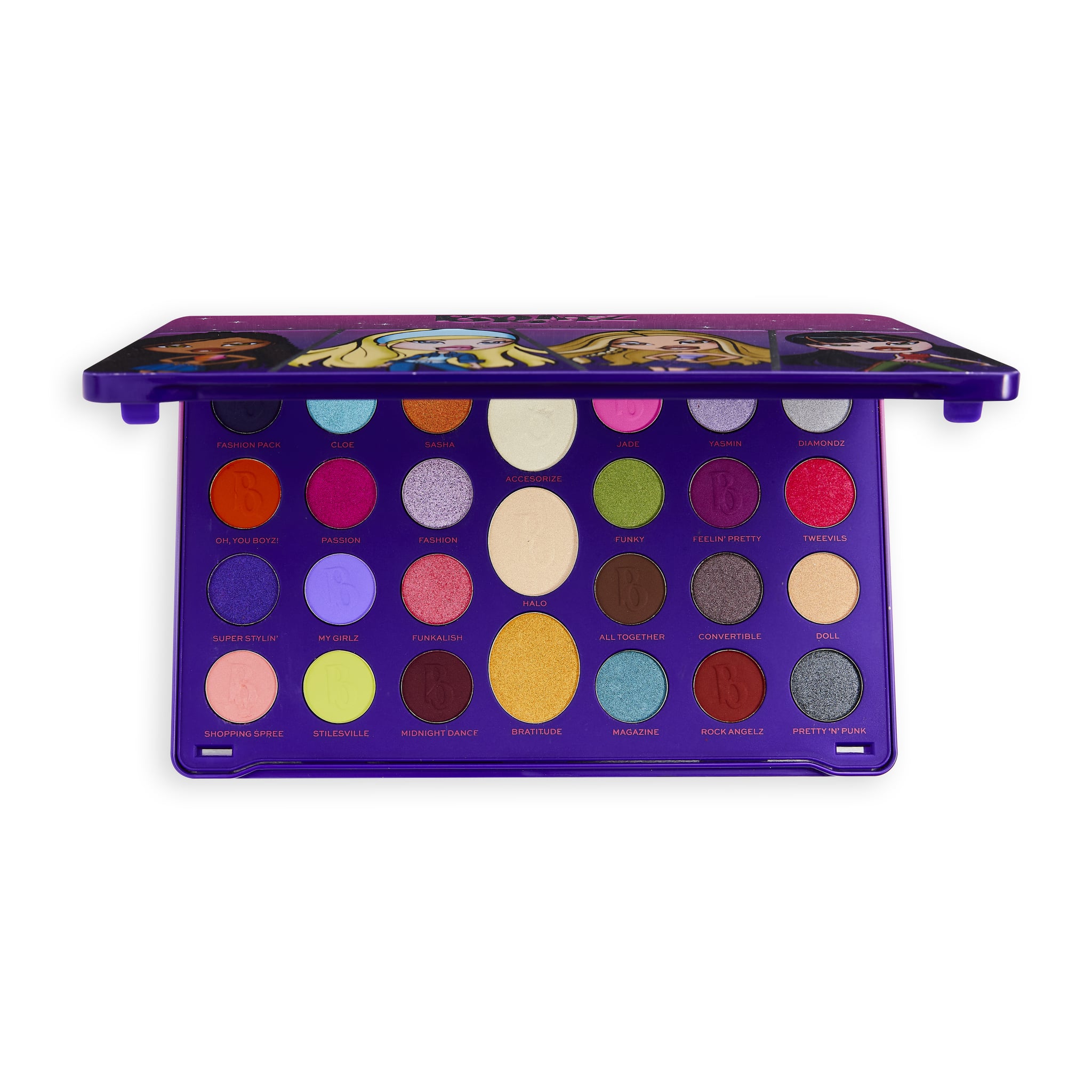 Source: Read Full Article