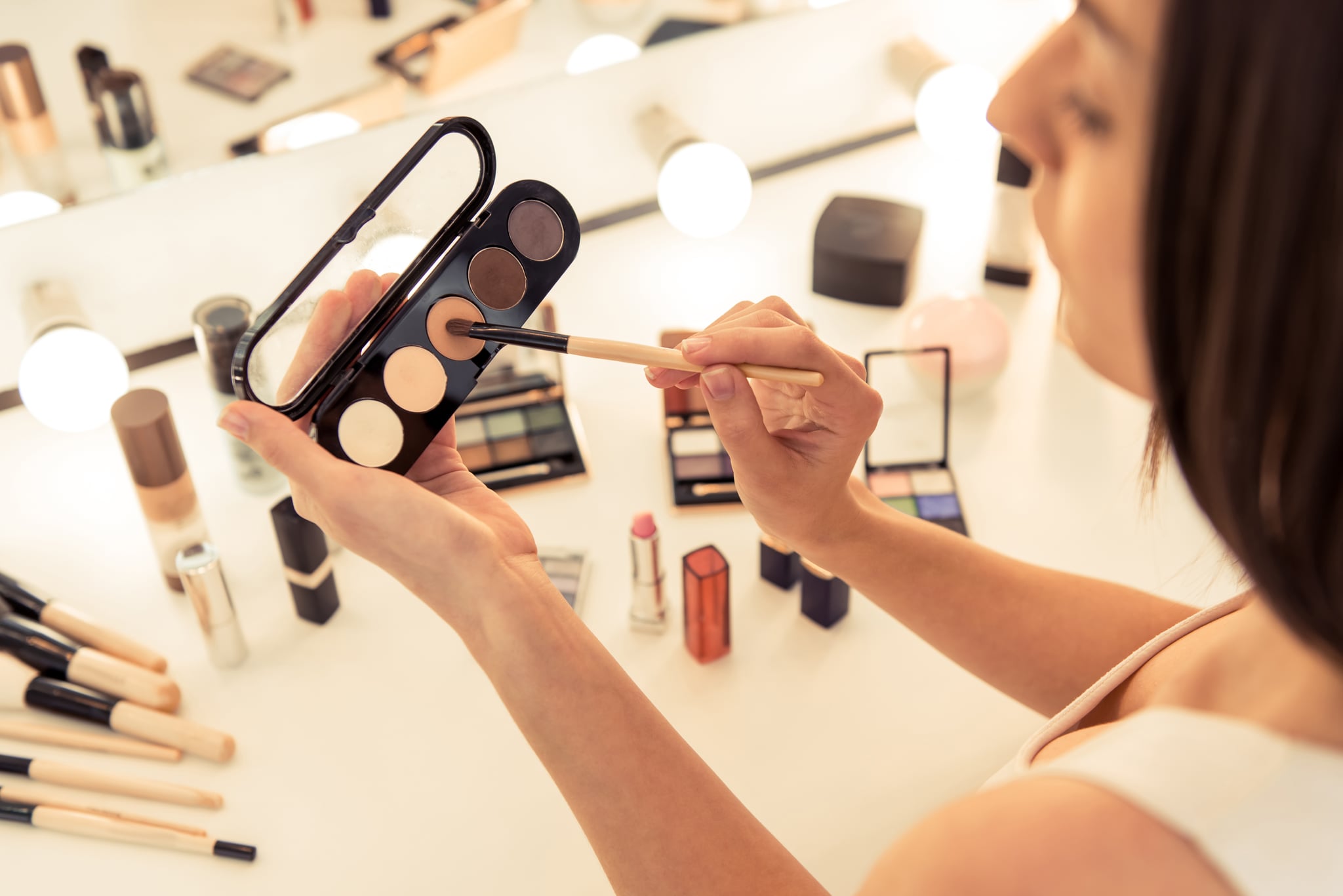 The way coffee flavor and temperature preferences change come fall is a popular topic of conversation, but the new season can prompt plenty of other swaps too — especially in the beauty department.
For example, instead of lightweight gel moisturizers, you might find yourself reaching for thicker, richer formulas with hydrating ingredients in order to prevent dryness and irritation from taking hold. In the makeup department, brown lipstick might even dethrone your go-to gloss for a few months! And if you're one for a seasonal hair color change, new styling or hair-care products might fill your shopping cart.
It all depends on the individual, but the influence of fall in the beauty sector is truly undeniable. Ahead, how three editors predict their routines changing in the coming weeks.
Victoria Moorhouse, POPSUGAR Contributor
"While I'll sometimes use heavier moisturizers and richer face masks in the colder months, the real seasonal change shows up in my makeup and hair-care routines. In the fall, I've been known to replace my barely-there nude lipsticks and high-shine lip glosses with matte lipstick in deep berry shades. My fine, super-straight hair also gets way more attention in the chillier months. I work in weekly hair masks to battle dryness, and I'm much more willing to break out my hair dryer for a proper blowout. (It never lasts more than an hour in the summer!)
Jessica Harrington, Beauty Editor
"I'm someone who can't wait for the fall, so I start transitioning my beauty routine for the new season as soon as September hits. In my makeup routine, I like to swap out my bright, colorful products, like my lip glosses and eyeshadows, for deeper, autumnal tones. Think: lots of browns, mauves, and neutrals. The fall is also when I break out my matte lipstick finishes."
Source: Read Full Article