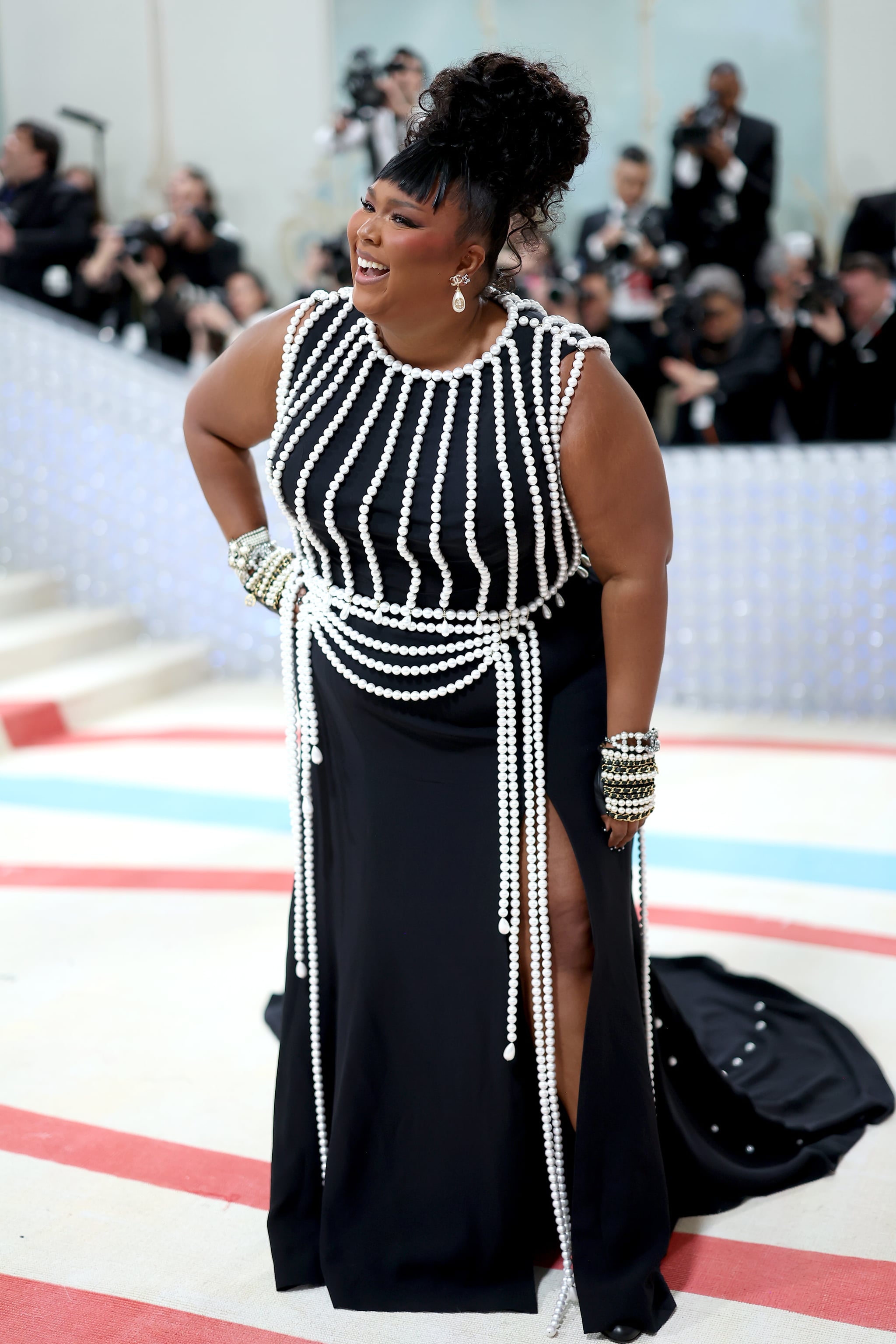 Lizzo has arrived at the 2023 Met Gala carpet and you might need a moment to take in the pure magic you are about to witness. The theme for this year's "fashion prom" is "Karl Lagerfeld: A Line of Beauty," and attendees are expected to pay tribute to the late designer with not only their fashion choices, but their hair, nails, and makeup as well.
Lizzo did just that. The singer arrived to the carpet wearing a black gown with pearl draping, all the way down to her bracelets. Her sky-high updo hairstyle — created by her go-to stylist Shelby Swain using Dyson tools — was punctuated by itty bitty micro bangs that proved once and for all that Lizzo and red carpets simply go together.
The Met Gala is undoubtedly one of the biggest nights of the year for beauty and fashion, and over time we've seen a few celebrities's star power be cemented on the steps of the museum. Rihanna did so in 2015 when she wore a flipped bob and a breathtaking yellow Guo Pei gown to the event. Blake Lively reminded us why she's an icon in 2022 when she paired a $9 manicure with a "Statue of Liberty" Atelier Versace gown inspired by New York City. Now, Lizzo is doing the same tonight. Take a closer look at Lizzo's hairstyle below.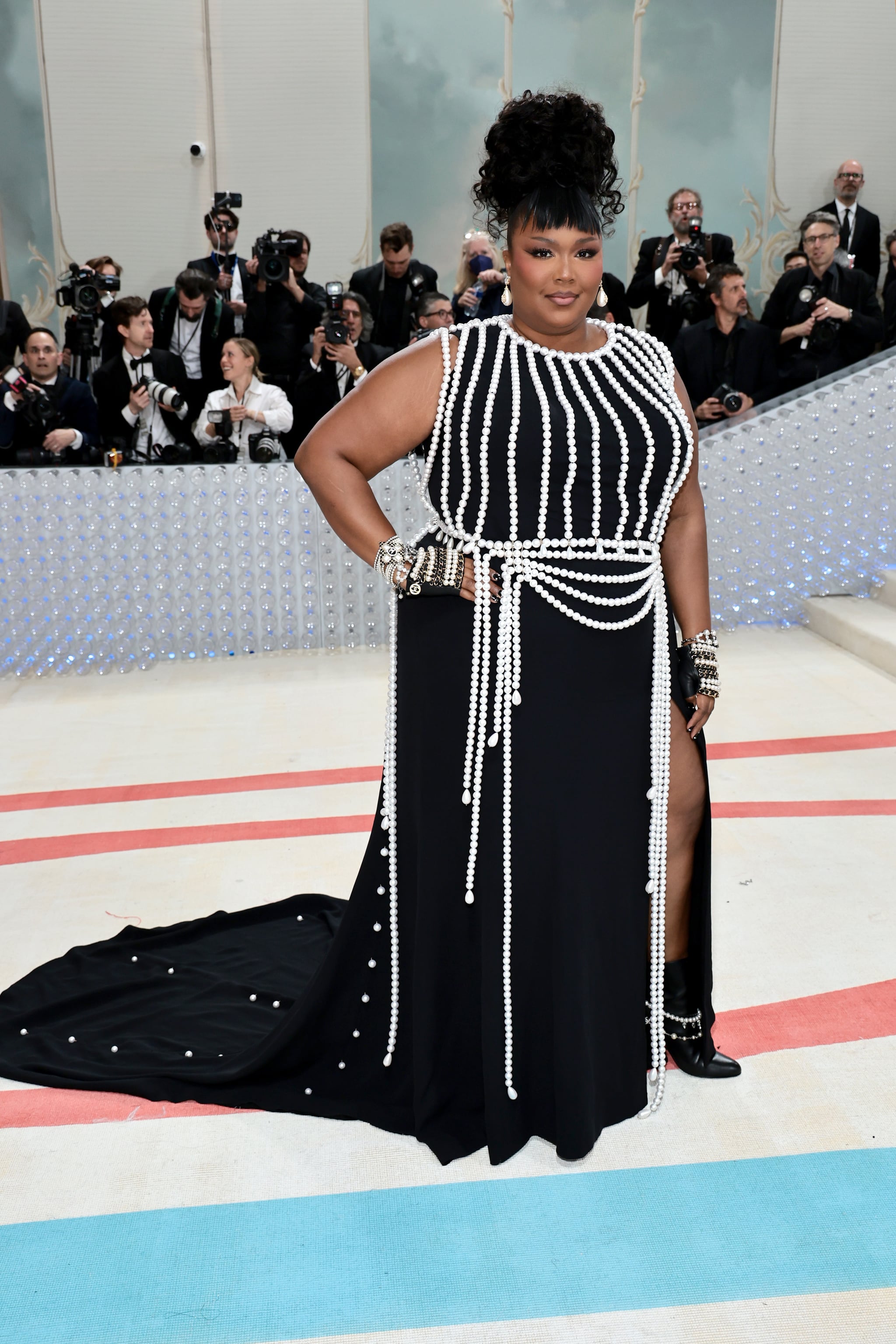 Source: Read Full Article