The versatility of this eye pigment allows you to create intricate line art on your eyes or eye-catching lids awash with its vibrant colors, which run the gamut from fluorescent yellow and orange to a bevy of blue shades.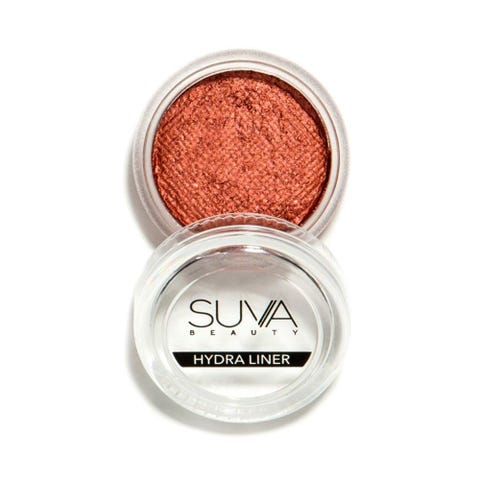 One swipe of Suva Beauty's cult-favorite deposits an insane amount of coverage and pigment. As the name suggests, you'll need to add a drop of water to activate the formula, which is smudge-proof and long-lasting.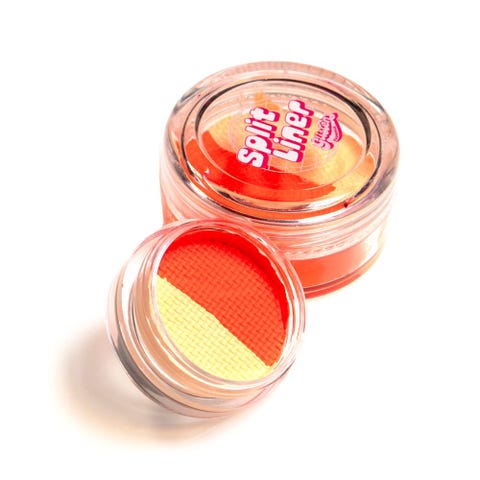 Vanessa Funes, aka "Cutcreaser," TikTik's colored eyeliner and cut-crease expert, is a major fan of the Split Liner because of how easy and versatile mixing the colors is. "Each one has a different color combination that can be used individually, together, or mixed. Some are matte, some have a sheen, and some are even duo-chrome. I reach for these constantly," she adds.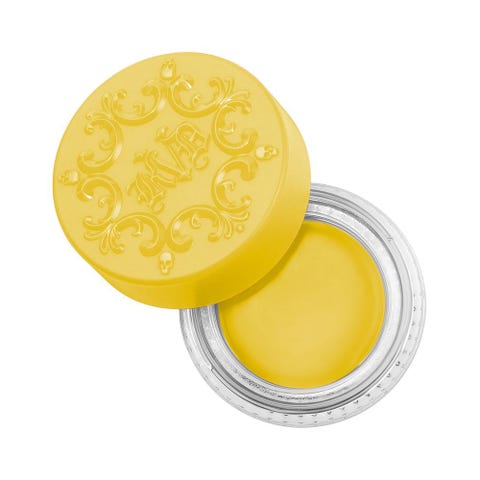 One thing KVD products guarantee is coverage. The Super Pomade is a multipurpose gem that can be used as a brow product, eyeshadow pot, or colored liner. Its full coverage formula comes on creamy and dries down comfortably so your eyes don't feel weighed down throughout the day.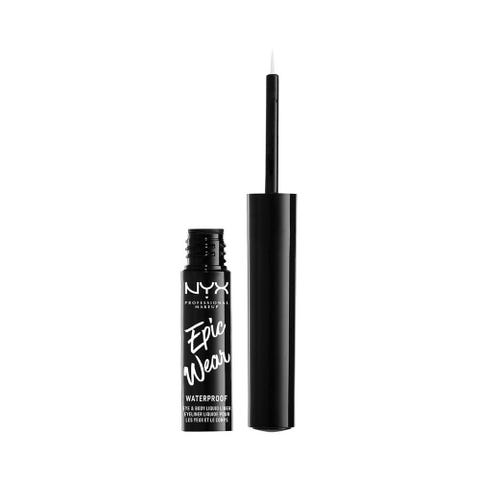 We have YouTube beauty gurus to thank for the popularization of NYX's white liners. This liquid version is a wonder for beginners making their first foray into the world of graphic liners or experts looking to add a long-lasting formula to their collection.
As one Amazon reviewer puts it: "Many makeup products boast of being waterproof or having longevity. They are chumps compared to this stuff. You can apply makeup remover, take a shower etc chances are this stuff will still survive. You know how in movies the woman wakes up in bed with perfect makeup? That is this. I have worn it two days in a row even though I showered. All my other makeup was gone. Except for this tough as nails eyeliner."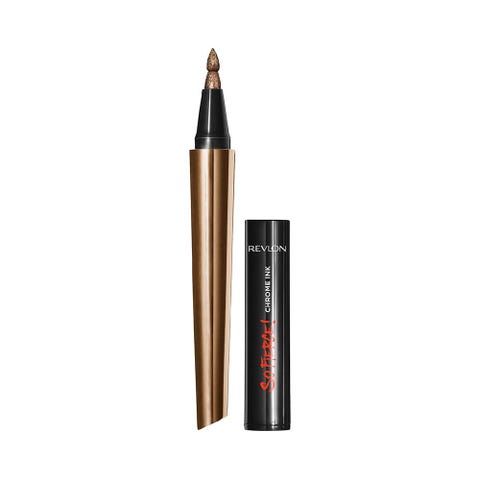 Revlon makes dabbling into chrome makeup less intimidating with this one-swipe liquid eyeliner. The user-friendly design keeps the pigment in the liner's cap, so you can build up to your desired intensity.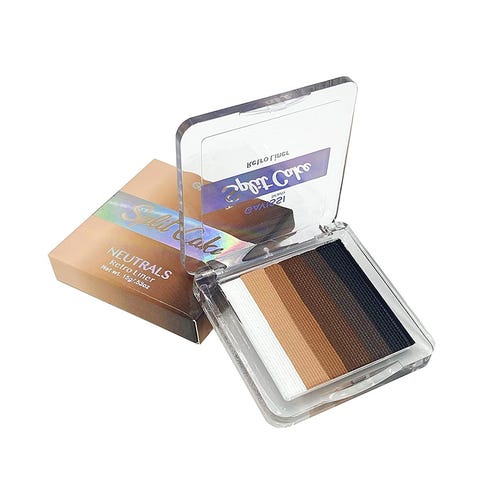 "Perfect for traveling, this palette has six matte shades—from white to brown to black—and can be used for simple or dramatic looks," Funes says. Because it's water-activated, you can use as little water to keep the color vibrant or add water for a sheer finish.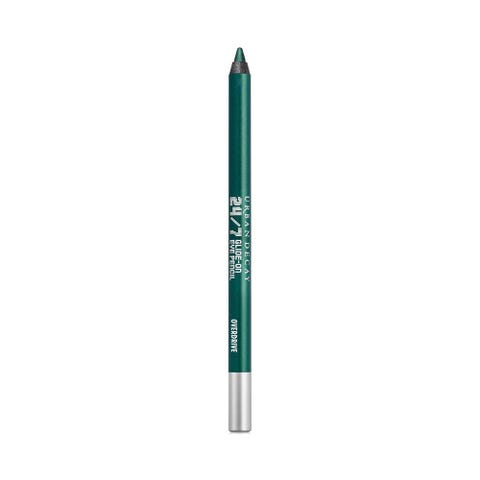 Sure, the Urban Decay Glide-On Pencil arrives in an array of shades and finishes. But the best part is the nourishing ingredients. Your eyes are coated with jojoba oil, vitamin E, and cottonseed oil to help prevent any tugging and keep them soothed and moisturized for hours.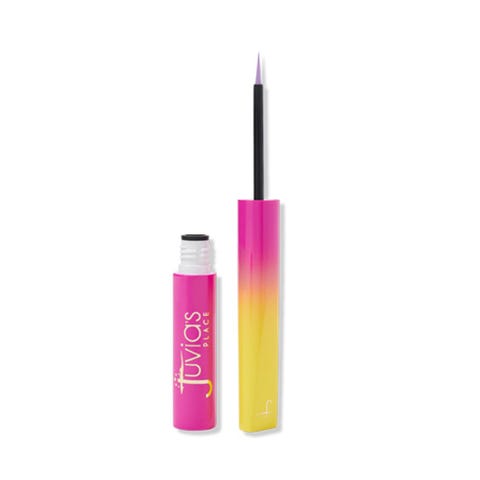 Juvia's Place entered the colored eyeliner game with a collection of richly-pigmented pastel and neon shades that represent colors you'd find in a vibrant floral garden. Wear alone or combine with Juvia's Place's cult-favorite eyeshadow palettes.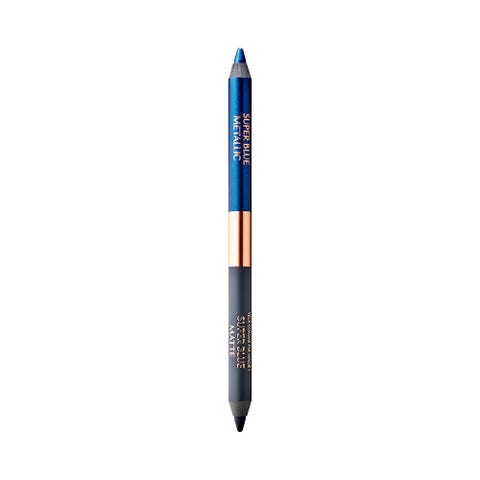 If you can't decide between a matte or shimmer look, Charlotte Tilbury designed a dual-ended pencil for the indecisive. The creamy formula glides on like a dream, thanks to a blend of emollients, and lasts all day long.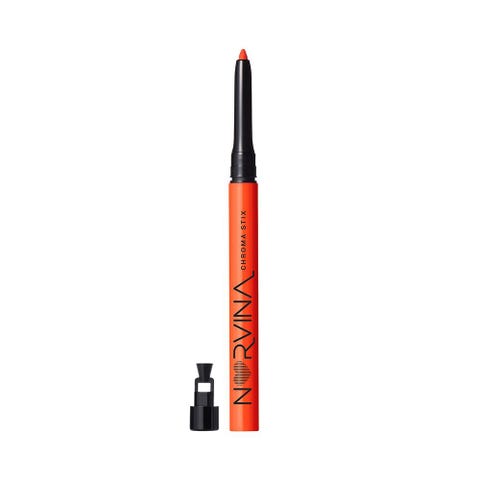 ABH's collection of color "stix" puts your creativity to the test. With 16 shades to choose from and a matte finish, these pencils are bold enough for the festival season and can add a subtle pop of color to the eyes. The twist-up feature ensures there's not too much product waste, but it does come with a sharpener for extra precision.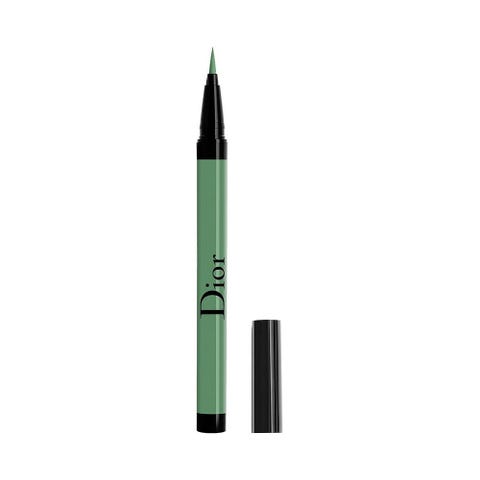 Dior's On Stage Liner brings the feel of backstage fashion show prep right to your bedroom vanity. You're in complete control of the liner, which has a tapered precision tip that deposits as much or as little color as you desire.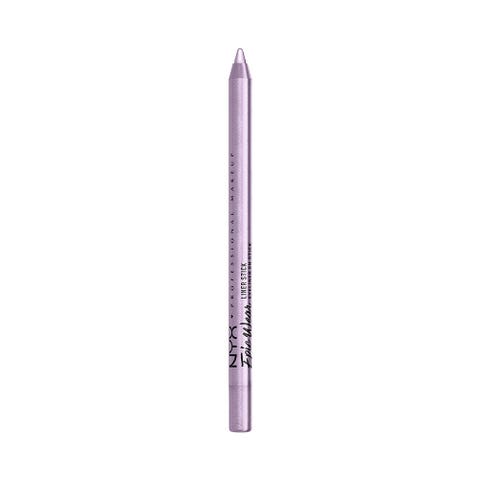 You called for intense pigment? NYX answered with the Epic Wear Line Stick. Even though it's metallic, it dries down to a matte finish which allows for long-wear, whether it's placed on the lid or on the waterline.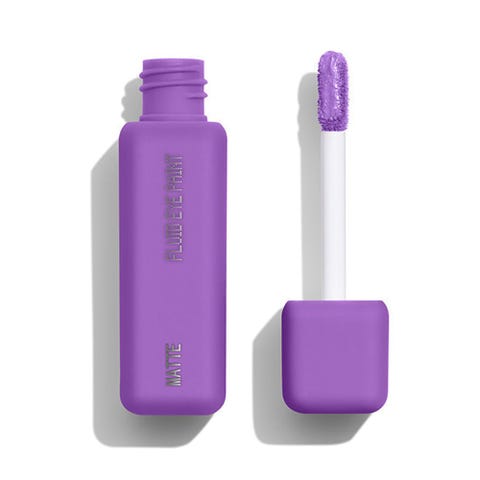 Matte Fluid Eye Paint is not for the faint of heart. With full coverage and a lightweight matte finish, the versatile fluid applies easily without smudging or transferring. According to one reviewer, one swipe is enough. "Shockingly, this product is easy to use and a little goes a LOOONG way," the reviewer wrote. "Consistently easy to blend and only takes minutes to get a decent smokey eye with NO fallout ( which honestly half of the benefit of using cream in the first place ) thanks Halsey."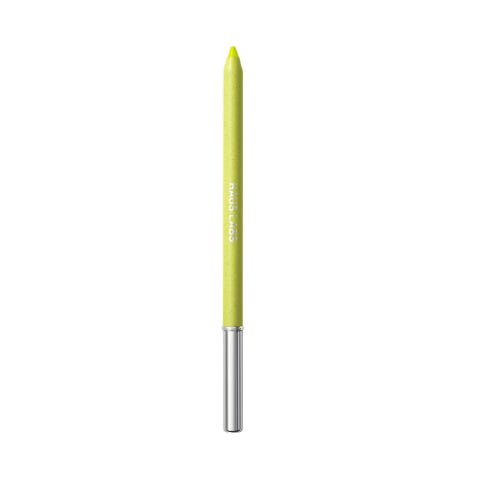 What's great about the Haus Labs liner is easily the dual-end design that features a liner on one end, and a brush on the other. Thanks to the creamy formula, the brush can be used to smudge the product to create a smokey effect or clean up any mishaps.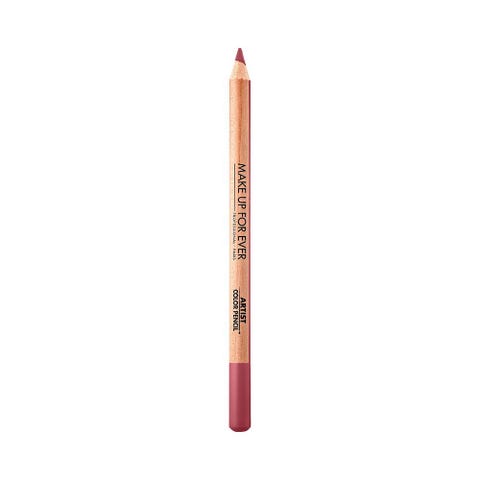 The only pencil your makeup bag needs is this one from Make Up For Ever. With this one product, you can line your lips, create intricate designs on your eyes, fill in your brows, and flush your cheeks with a subtle wash of blush.
Source: Read Full Article