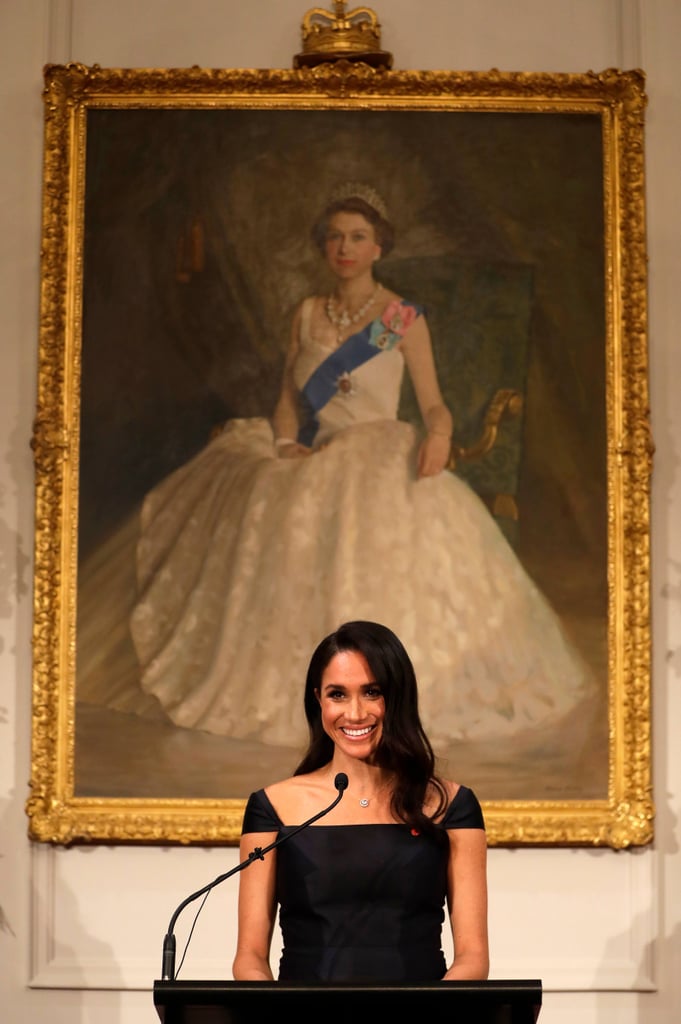 9 Meghan Markle Speeches That Inspire Me to Be a Better Public Speaker and Person

Meghan Markle has inspired me in a lot of ways over the past few years (I wear slim turtlenecks now!), but none bigger than with her sincere, powerful, and eloquent public-speaking style. On International Women's Day this year, Meghan spoke on a panel of high-profile activists, addressing everything from her feminist ideals and history of philanthropy to the importance of education equality for young women and girls. But Meghan's silver tongue caught my attention long before she joined the royal family, back when she delivered a speech at the UN Women conference in 2015.
She was so poised, so well-spoken, and so warm in both the tone of her voice and her overall delivery that I couldn't stop making mental notes for myself. "This is how I want others to see me," I thought, knowing perfectly well that poised, well-spoken, and warm are probably the last words anyone would use to describe me. While I've always been generally comfortable speaking in front of people, I still get nervous, which can sometimes result in me talking too fast, rambling, or forgetting to breathe. I've been lucky enough to take on more professional opportunities that require me to speak in front of a crowd or on camera and have tried to channel Meghan's grace and relatability in those endeavors. The more I've watched Meghan behind a podium or on stage with mic in hand, the more I realize how much I want to be someone who can speak slowly, make eye contact, and articulate succinctly — while also not being afraid to assert my views and say things that might make people feel uncomfortable.
Now that she's the Duchess of Sussex, Meghan's public speaking engagements are more frequent and even more motivating. With each new speech, I take note of her diction (she enunciates so clearly!), her body language (always standing or sitting up straight, with shoulders back), and her mannerisms (like me, Meghan talks with her hands, which I love). Whether she's sitting on a Royal Foundation panel with her in-laws, speaking to university students about the power of education, or just meeting with elderly well-wishers, she listens politely and intently while maintaining eye contact and doesn't interrupt or steamroll the conversation. Ahead are the Meghan Markle speeches that have most inspired me to become a better public speaker — and better person.
Source: Read Full Article