Paul Staehle and his wife Karine Martins seem to be on the road to reconciliation. The 90 Day Fiancé: Happily Ever After couple has reportedly moved back in together. And in a recent Facebook post, Paul shared a picture of the happy family which reveals Karine's growing baby bump.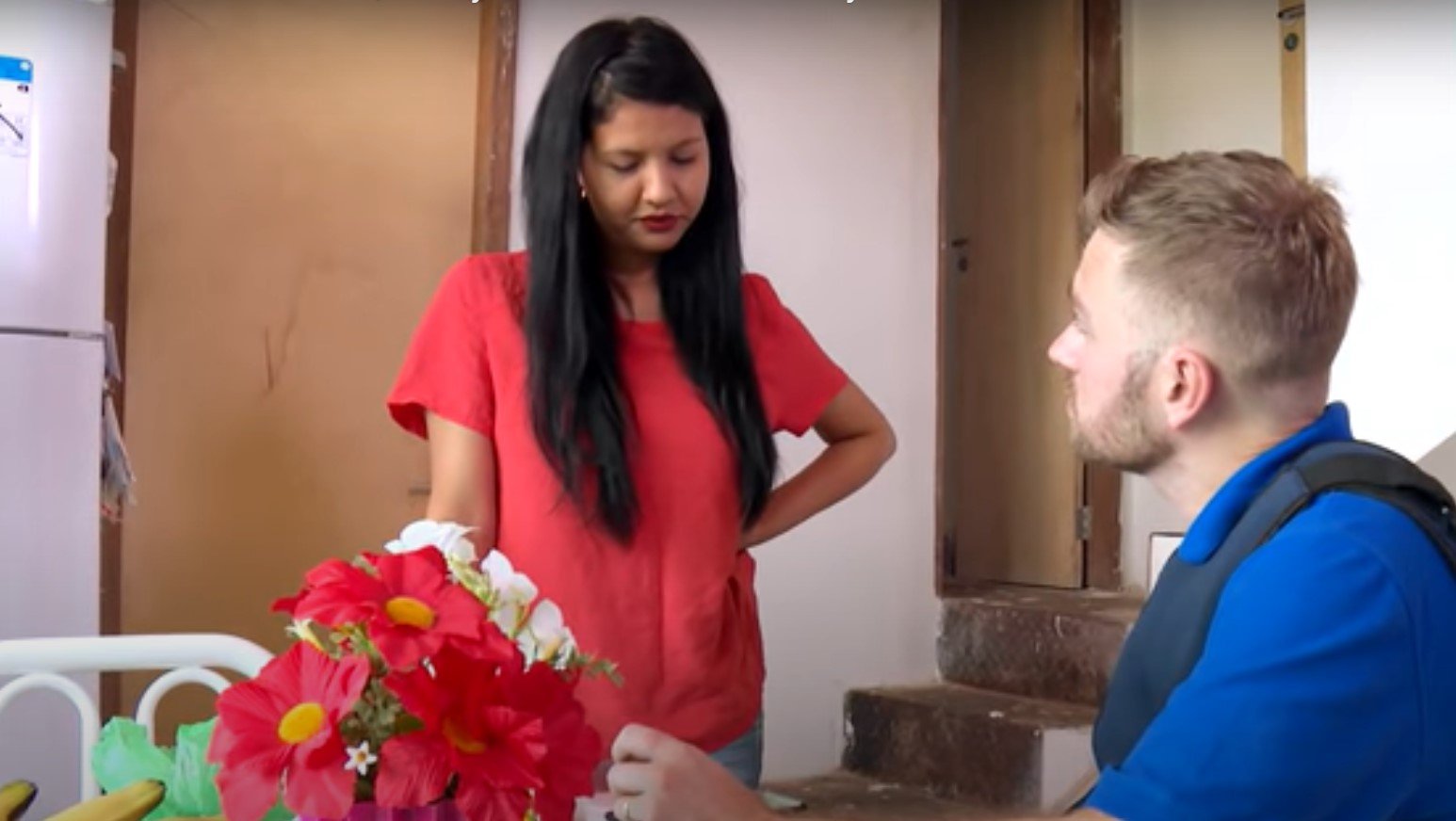 The '90 Day Fiancé' stars were estranged for a few months
Over the summer, Paul and Karine made headlines when they posted their marital disputes on social media. Paul shared a video of an altercation in their home, which resulted in the police being called to their home.
Karine subsequently moved out with their young son, Pierre. And the reality stars then filed restraining orders against each other, with Karine claiming she was the victims of emotional, sexual, and physical abuse.
But in late September, Paul and Karine dropped their orders of protection. This news sparked speculation that the 90 Day Fiancé stars were trying to mend their broken relationship.
Paul confirms the two are living together again
In a lengthy interview with 90 Day Fiancé blogger John Yates, Paul confirmed that he was expecting another child with Karine. And while admitting he made mistakes in his marriage in the past, he said he was trying to make amends and work things through.
"I regret saying a lot of things, I think that I should have really been a lot more professional, a lot more private," Paul said. "And I regret things, I'm sorry. I hope and pray for brighter days, and for positive things to happen that we could all be at a peaceful future, a good future for everybody."
"There's a lot of things I shouldn't have done," he added. "Karine has every right to be upset. Karine has every reason to have her concerns. And I was wrong to say things that I did publicly. I was wrong to do what I did."
Paul also confirmed that the couple was now living together again. And he told Yates they would travel to Brazil for Karine's delivery, but would eventually apply for dual citizenship to move between countries more freely. In a recent Instagram story, Paul shared lyrics to a song he wrote for Karine in which he revealed the name of their second son.
"People break up and make up all the time," his lyrics read. "We got our son Pierre / And Ethan's on the way / So happy to be here with you, Karine / And sure we've had our problems / But everything takes time to heal / I don't really wanna love without you / So happy we're fixing things up."
The '90 Day Fiancé' star shares a photo of Karine's baby bump
While Paul has been visible on social media and in interviews recently, Karine has kept herself out of the public eye. But on his Facebook page, Paul shared a photo of himself with Karine and Pierre, in which Karine's growing baby bump is clearly visible.
The couple is standing outside a pet daycare and grooming salon with their two dogs. Karine is holding Pierre in her arms, while Paul's mom is petting their adorable German Shepherd.
Source: Read Full Article