After Aaron Carter got his giant face tattoo last year, we didn't think he could surprise us with ink anymore. We were wrong. So wrong…
In case you missed it, the I Want Candy singer has a new girlfriend, a model named Melanie Martin. The two went public with their relationship at the beginning of the year and moved in together shortly afterward — after apparently only being together a matter of weeks.
Now they're three months in and already taking the next step — no, not getting engaged (though… more on that later!).  No, at the moment we're talking about face tattoos!
Aaron allowed his hairdresser to unveil the ink on his Instagram feed. Brandon Peach was showing off his shop's excellent work coloring and styling the star's look, writing:
"Had so much fun hanging out with this guy and bringing him back his signature bright blonde"
Along with the pics: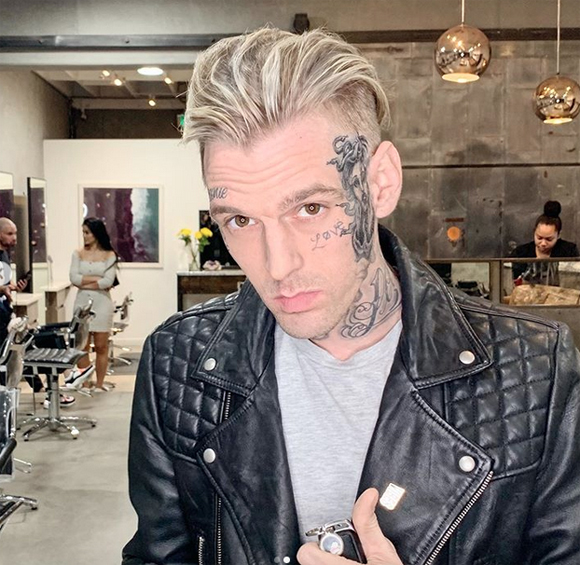 And the more revealing…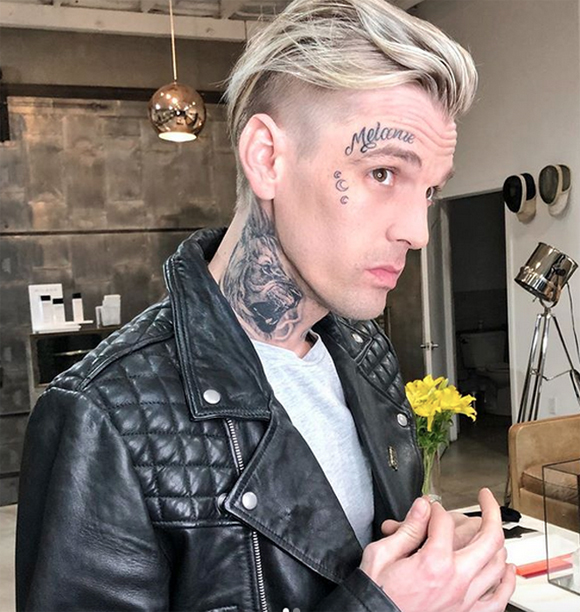 Yep. On the other side from the huge ink he debuted previously, over his eye is a cursive "Melanie."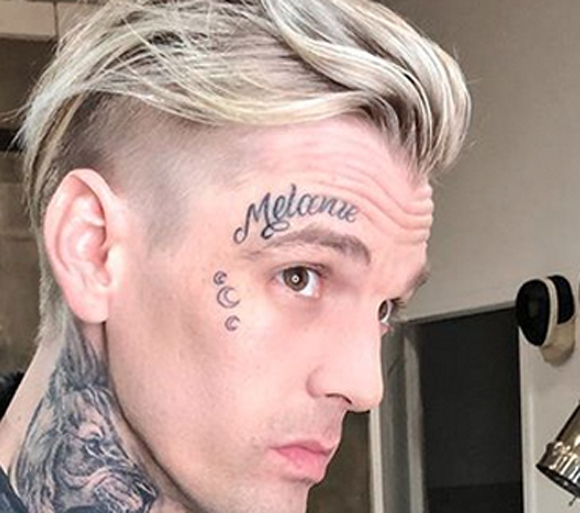 Sorry, but really? REALLY?!? After just three months together???
We're sure y'all are gloriously happy right now, but you have to admit the first quarter is a perilously early time in any relationship to be making these kind of forever decisions.
Again, the hair looks fab. Just had to say.
OK, speaking of forever…
Looks like they are taking that other step as well. On Saturday Aaron took to Instagram Story to share the day's big activity: taking Melanie ring shopping!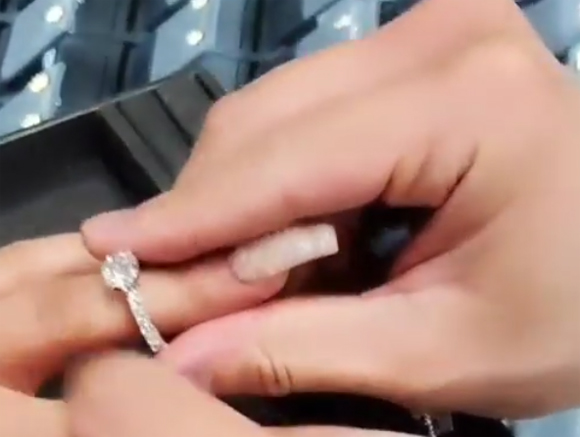 OMG, after only three months! Guys, we appreciate a whirlwind romance as much as the next celebrity gossip blogger, but this is just asking for trouble.
BTW, according to the price tag in the video, that's an $80k ring they were looking at. Considering his history of money problems (he was reportedly still "over $100k in debt" in 2016), that's either really good news he can afford such a rock… or a really shaky financial decision to go along with the facial ink.
We know where we'd put our money…
That brings us to another odd thing we noticed… Aaron now has an OnlyFans account.
On his IG bio, he has a link to https://onlyfans.com/AaronAndMelanie — with no other description. For those who don't know, OnlyFans is a sort of porn version of Patreon — where porn stars, Instagram influencers, and amateurs alike can charge a small subscription fee for access to exclusive adult content. That can range from just nude photos to full sex videos, and we don't know what Aaron is doing on his. But he's charging $22/month! For more than an HBO subscription, we hope fans are getting the full package…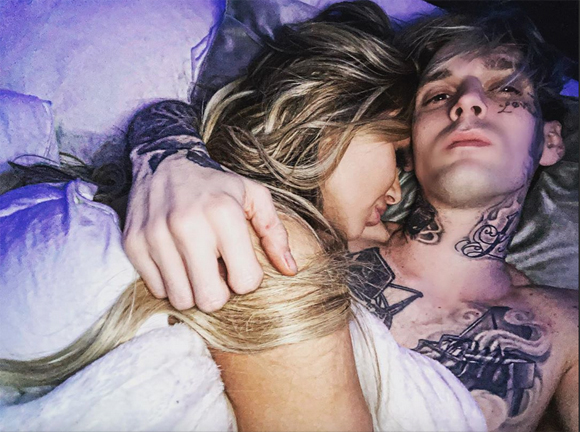 What do YOU think about Aaron's new relationship, Perezcious readers??
Related Posts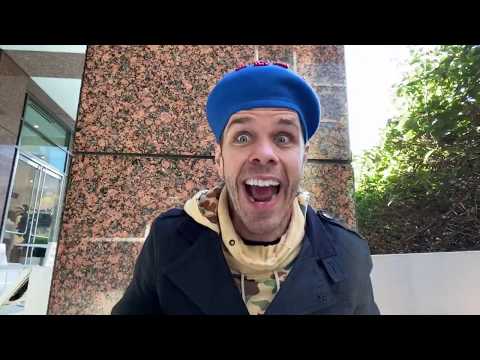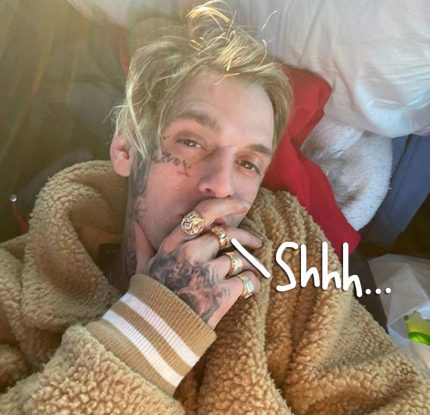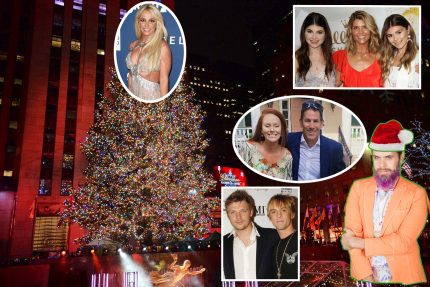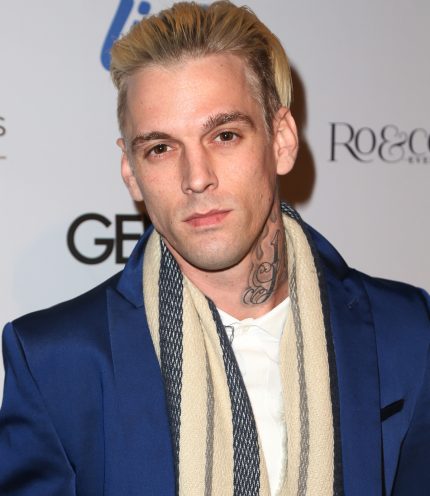 Source: Read Full Article