Hellloooooo, so about a week ago Rihanna and A$AP Rocky were spotted together backstage at a concert and the world immediately stopped everything to be all 👀. And now, The Sun is out here reporting that the pair are dating.
"They shared a hotel suite during that trip in New York," a source said. "However, Rihanna is reluctant to put a label on it as it's so soon after Hassan. They're really enjoying each other's company and taking things easy as it's still early days."
"It's really casual between them and she's not thinking about whether there's a future with Rocky," the source continued. "She's a newly-single girl having fun."
Rihanna recently broke up with her billionaire boyfriend Hassan Jameel after nearly three years of dating. There's basically no info about why the couple split, which makes sense given how intensely private they both were about their relationship. Meanwhile Rihanna and Rocky have some ~history~ to keep in mind: back in 2013 they were seen kissing "offscreen" while filming a music video together.
Regardless, considering Rihanna isn't exactly known for talking about her relationships, don't expect her to confirm her status with Rocky anytime soon, kay?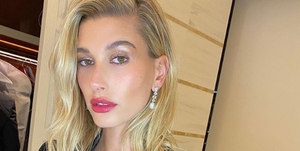 Source: Read Full Article