A veteran British radio host and media figure has been fired by the BBC for poking fun at the royal baby in a tweet that many found racist.
After the first image of Prince Harry and Meghan Markle's newborn was released on Monday, Danny Baker took to social media to share what he thought was a harmless joke: an image of a couple with a chimpanzee dressed in clothes and a bowler hat.
He captioned the picture:
"Royal Baby leaves hospital."
See (below):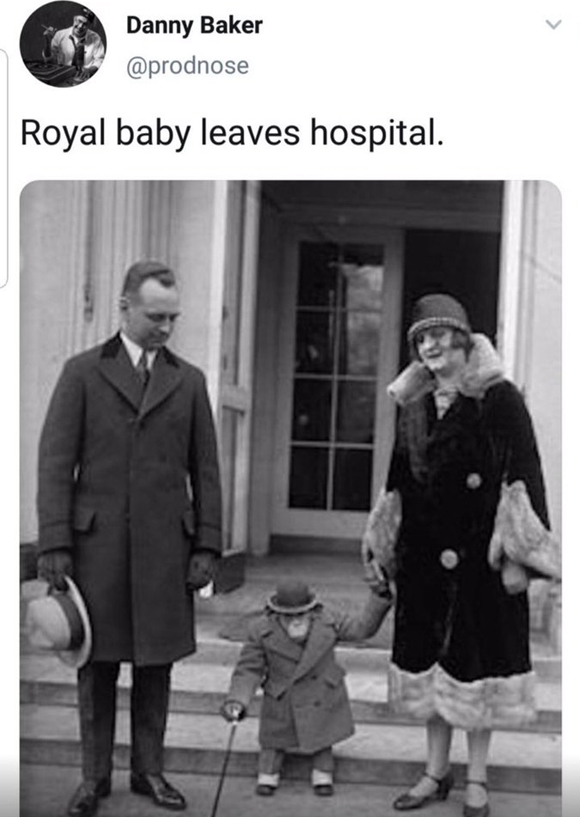 Ew. What? Why?
Naturally, many took offense to the photo and accused the 61-year-old of racism, saying that the image perpetuated society's disgusting history of comparing black people to apes — despite how harmless Baker may have thought the post was.
Following the outrage, Baker deleted the tweet and issued an apology to all those who were "whipped up" by the "gag pic." He went on to defend himself by insisting that the racist connotations of the picture never occurred to him because his mind was "not diseased," later claiming that he would have posted the "same stupid pic for any other Royal birth or Boris Johnson kid or even one of my own."
Critics didn't buy this excuse, with many arguing that there's no way Baker could even for a second think that comparing Archie Harrison, whose mother is half-black, to a chimpanzee was not offensive.
But by that point, it was too late for Baker to counter. The BBC announced that the host was fired from the Saturday morning show he presented on the network, with a rep saying that the tweet was a "serious error of judgement" and went "against the values we as a station aim to embody," adding:
"Danny's a brilliant broadcaster but will no longer be presenting a weekly show with us."
The former 5 Live host confirmed his firing on social media, tweeting:

(For those who care, the red sauce comment is a reference to the Sausage Sandwich Game from his show, in which listeners would decide what type of sauce a celebrity would choose to eat.)
Needless to say, Baker wasn't in much of a joking mood following his termination. He's also apparently still having trouble grasping why the chimp photo was racist, as he told reporters outside his home:
"Ill advised, ill thought-out and stupid, but racist? No, I'm aware how delicate that imagery is."
Many commentators applauded BBC's swift decision to give Baker the boot, noting that the host definitely should have known better given the recent outbursts of racism that have been occurring at sporting events in the country.
Linda Bellos, former chairwoman of the Institute of Equality and Diversity Professionals, told Radio 4:
"A lot of black players are complaining about noises being made to them. He knows this stuff."
Ugh. Public figures like Baker need to realize that society isn't about to wait around for them to evolve their humor.
Get woke… or we'll replace you with someone who already is. K?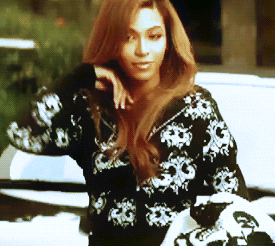 Source: Read Full Article