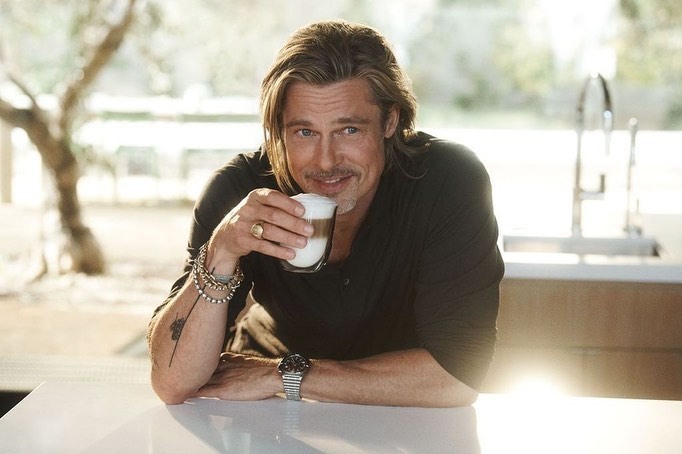 Brad Pitt is the new face of De'Longhi coffee. It reminds me a little bit of George Clooney's Nespresso endorsement? To promote his new gig, Brad spoke to Esquire about style, coffee and how he would only do this kind of commercial if he could ensure that he's not "shoving it down people's throats." The point is that Brad is elusive and cool and he's not walking around as a conspicuous consumer. Which is very generational – kids today don't mind walking around, looking like a billboard. But for people in Brad's generation, there is nothing more gauche. Some highlights from this Esquire piece:
His style: "If I have a style, it's no style. I like monochrome, without it being a uniform. I like simplicity. I like the details in the stitching, the way it feels. If anything, that's the only divining rod I have."

He despises billboards: "It's led by comfort. I like the feel of a Lecia camera or the way a watch feels. I don't want to look ostentatious, but if you come close, you notice. I like how the lining feels. It's those details that are important to me. It's too exhausting to follow trends. And I despise billboards; I just don't want to be billboard."

His gig with De'Longhi. "I am a serious, professional, committed coffee drinker. Usually a three-cappuccino drinker in the morning, and depending on the work in the afternoon, I might switch over to an espresso."

Why he chose to work with De'Longhi. "I try to do very few of these things. But for me, it made sense to take a ride with De'Longhi. When you have confidence in your product, you don't have to shove it down people's throats. You can do it nicely."

Being 57 years old: "You get older, you get crankier, and comfort becomes more important. I think it's as simple as that."
[From Esquire]
Three cappuccinos every morning, then espresso on top of that?? Granted, I've never been much of a coffee drinker, but that seems excessive. I wonder if that's Brad's replacement-addiction – he's apparently on the wagon, and maybe he's just replaced alcohol with coffee. Caffeine is the last great legal addiction. As for "I despise billboards; I just don't want to be billboard" – dude is 57 years old and still hyper-concerned about "selling out." Anyway, he's gotta pay alimony and child support somehow, so that's what this is.
Here's the commercial for De'Longhi. It was directed by Damien Chazelle and the music is by Justin Hurwitz. It feels like an ad for motorcycles more than coffee.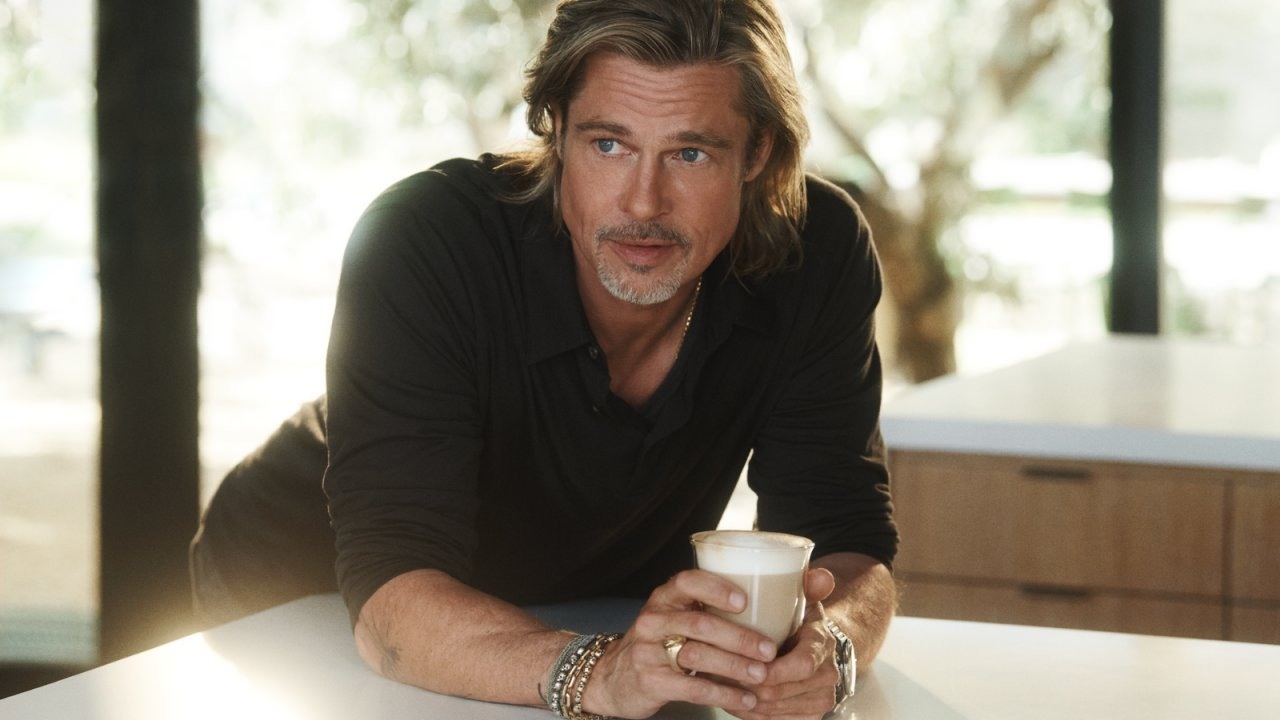 Photos courtesy of De'Longhi.
Source: Read Full Article