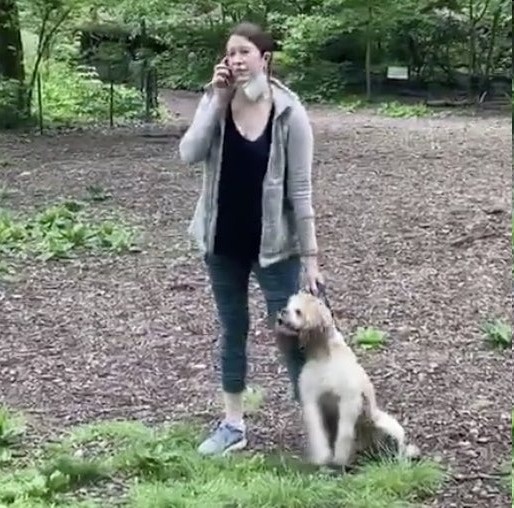 While it would never be enforced – for obvious reasons – there is such a need for a nationwide Karen Law. As in, if you act like a f–king Karen in public, you get charged with a crime. Amy Cooper should be the face of the Karen Law. Amy Cooper was the deranged white woman who called the cops on Christian Cooper, a Black bird watcher in Central Park. Christian Cooper asked Amy Cooper to leash her dog and that's when she called the cops and told them that a black man was harassing her. Christian Cooper filmed the incident. He also said, weeks later, that he didn't believe she should be charged with a crime, which is a grace I will never have or feel in any way. Especially now that we know this bitch called 911 a second time to claim that Christian Cooper tried to assault her. My God.
Amy Cooper, the white woman who called the police on a Black bird-watcher in Central Park, made a second, previously unreported call to 911 in which she falsely claimed that the man "tried to assault her," a prosecutor said on Wednesday. Ms. Cooper, who appeared in court remotely to answer misdemeanor charges that she had filed a false report, was negotiating a plea deal with prosecutors that would allow her to avoid jail.

Joan Illuzzi, a senior prosecutor, said that Ms. Cooper in her two 911 calls in May had used the police in a way that was "both racially offensive and designed to intimidate" and her actions were "something that can't be ignored." Still, Ms. Illuzzi told the court that the Manhattan district attorney's office was exploring a resolution to the case that would require Ms. Cooper to publicly take responsibility for her actions in court and attend a program to educate her on how harmful they were.

"We hope this process will enlighten, heal and prevent similar harm to our community in the future," Ms. Illuzzi said. The case was adjourned until Nov. 17 to give Ms. Cooper's lawyer, Robert Barnes, and prosecutors time to work out the details of an agreement.

The news of the second call was the latest development in the Memorial Day weekend encounter that had resonated across the country and reignited discussions about the potential danger of false accusations made to the police about Black people.
[From The NY Times]
It is unimaginable to me to think that not only did Amy Cooper pull that f–king stunt ON CAMERA as Christian Cooper recorded her, but then waited until she was no longer on camera, then called 911 AGAIN to claim that he tried to assault her. This piece of sh-t deserved every single thing that happened to her. She lost her job, she became a social pariah, her dog was briefly taken away from her, and now she's facing misdemeanor charges. Should have been a felony, because she was 100% trying to get Christian Cooper murdered by the police.
— CBS News (@CBSNews) June 9, 2020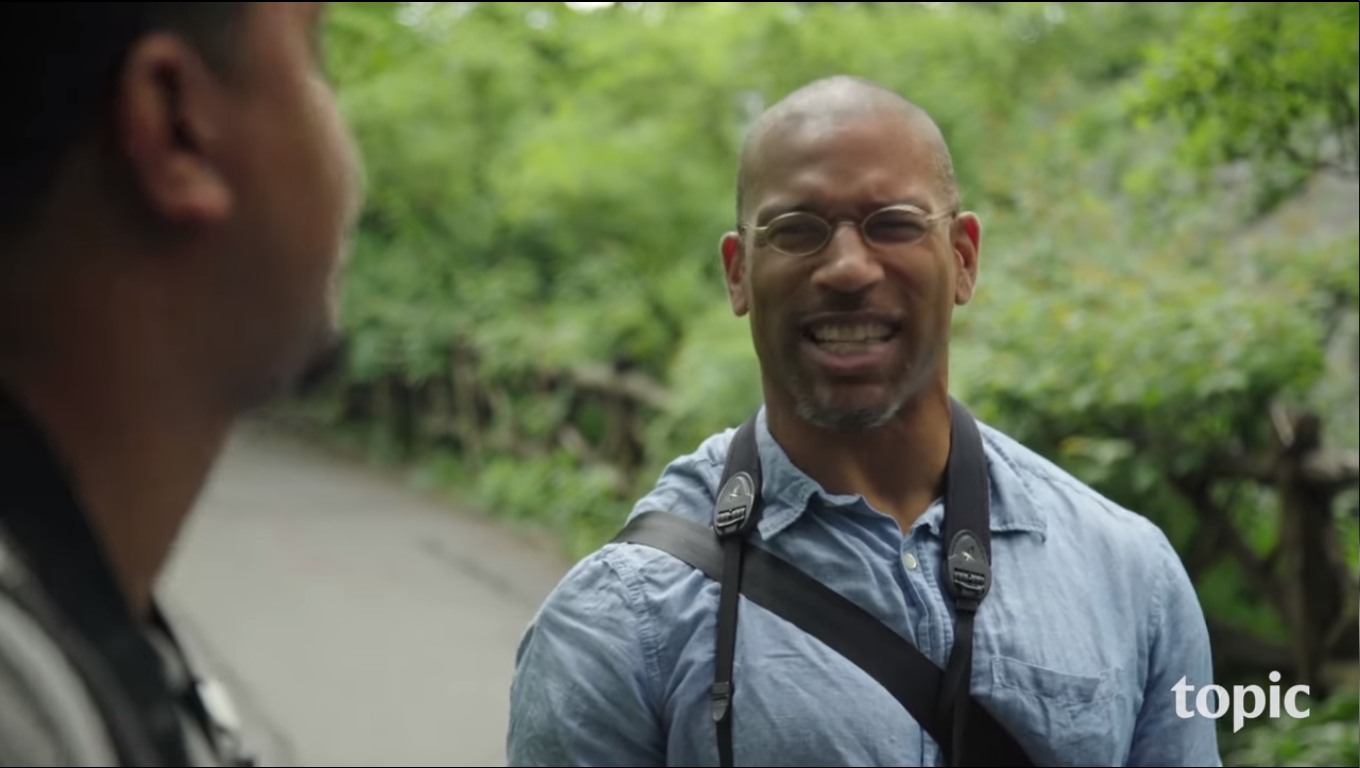 Photos courtesy of social media.
Source: Read Full Article