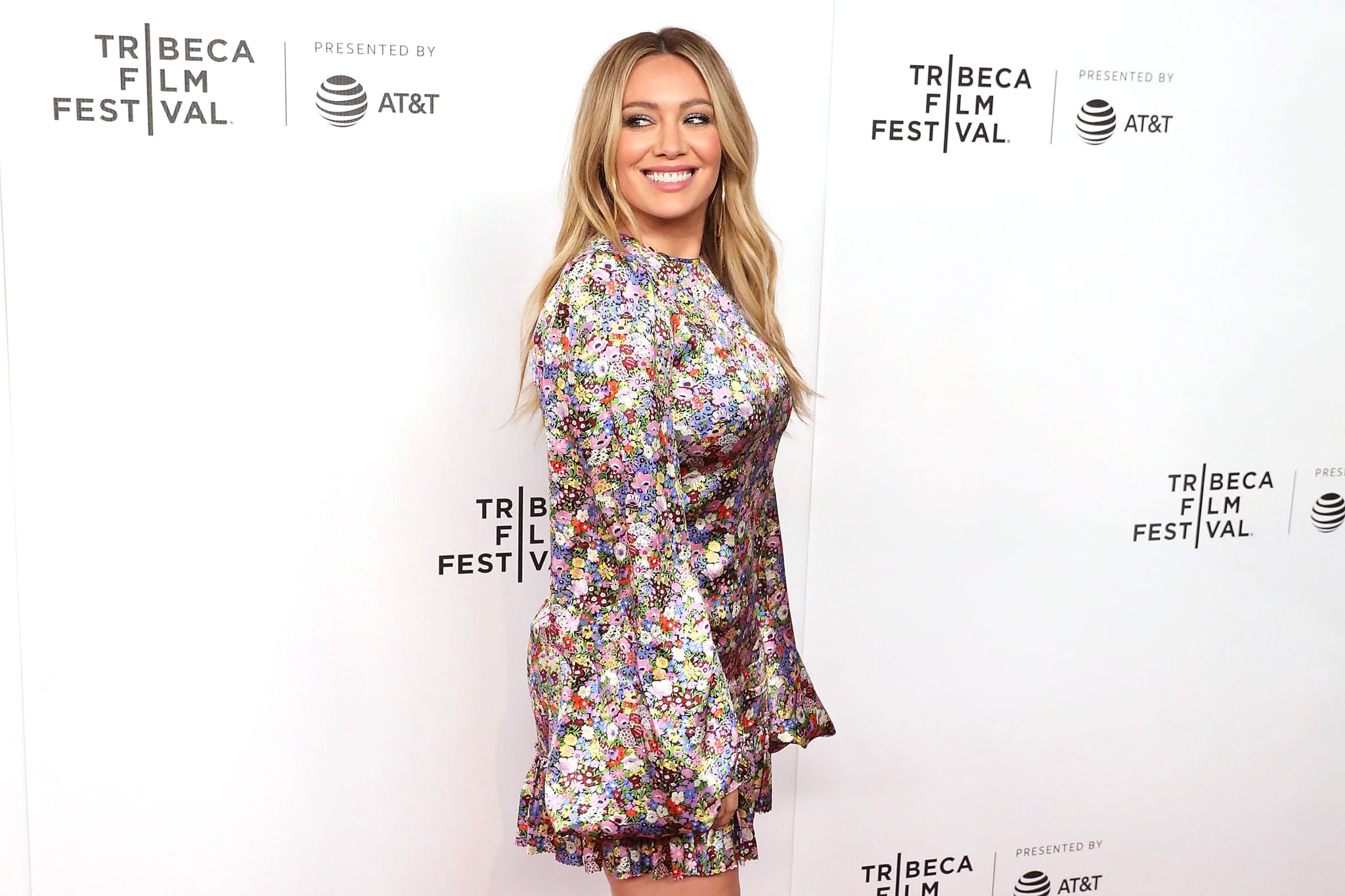 Think that 3-karat cushion-cut diamond engagement ring that Matthew Koma just gave Hilary Duff is impressive? That beauty is nothing compared to Hilary's net worth. Ever since she relocated to Hollywood at the tender age of 6 to begin her acting career, the former Disney Channel starlet has been raking in revenue from TV shows, movies, albums, novels, and fashion lines, even earning the 72nd spot on the Forbes Celebrity 100 list in 2007 for making $12 million that year alone. But that was so yesterday — how much is the 31-year-old Younger star worth now? Let's break it down.
After playing several small roles in movies like Playing by Heart, Casper Meets Wendy, and The Soul Collector, Hilary got her big break in 2001 when she was cast as the titular character in Disney Channel's mega hit TV show Lizzie McGuire. The show ran for two seasons and 65 episodes, even inspiring a movie in 2003 that grossed over $55 million worldwide. It has been reported that the star earned $15,000 per episode and $1 million for the movie, and though we don't know if we'll ever see her reprise the role, Lizzie definitely helped Hilary earn her status as teen royalty (as well as some major money). Let's not forget all of that Lizzie McGuire merchandise that was sold alongside the show, which Fortune estimated in 2003 to be nearing $100 million in revenue.
However, the income grossed by The Lizzie McGuire Movie was nothing compared to the revenue brought in by 2003's Cheaper by the Dozen and its 2005 sequel, which grossed over $190 million and over $129 million worldwide, respectively. 2003's Agent Cody Banks and 2004's A Cinderella Story were also major box office successes, both bringing in around the same amount as The Lizzie McGuire Movie. According to Forbes, Hilary earned $15 million in 2005 (arguably in the peak of her teen queen career), so it's safe to say her asking price for films had gone up since her Lizzie McGuire days. Other major films include Raise Your Voice, The Perfect Man, and Material Girls.
Source: Read Full Article