In such turbulent times, it's nice to know there are things you can rely on — the sun rising in the morning, fans being angry about the new Batman casting, and of course Jenelle Evans and her mother getting into nasty fights.
We've watched the Teen Mom 2 stars verbally scrap for many years now, even when they weren't legal adversaries — which does seem to be the case right now.
For those somehow unaware of the drama, Barbara Evans currently has custody of two of her three grandchildren following a truly horrifying incident with Jenelle's husband, David Eason.
Eason reportedly killed the family's French bulldog Nugget after it got mildly aggressive with (i.e. nipped at) 2-year-old Ensley. We say "reportedly" — the man was practically bragging about it on social media.
Thankfully we weren't the only ones who thought that was a flashing red light about how dangerous Eason was.
Shortly after, North Carolina's child protective services got involved and took the kids from the home.
Currently 4-year-old Kaiser is with his dad, Nathan Griffiths and David's 11-year-old daughter is with her mother, David's ex.
Barbara, who had already been raising 9-year-old Jace most of the time, was given temporary parenting duties of little Ensley as well.
She seems to be doing a good job of it, too. Just look at the adorable pics she's sharing online.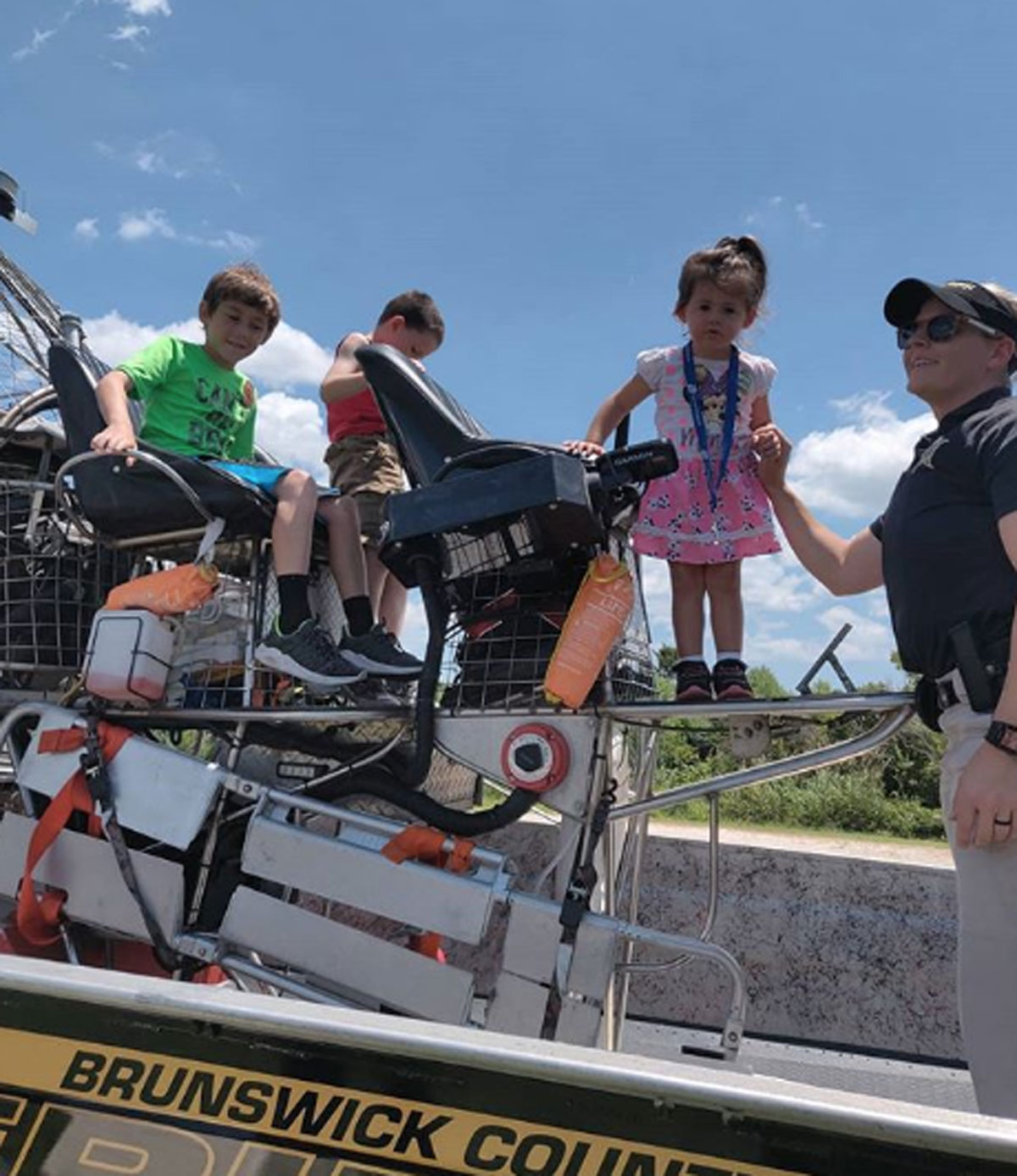 All that and zero dog murders. So gold star so far.
Jenelle and David are trying to get their children back, but it's not going to be easy. According to reports from inside the courtroom, CPS found more problems than just the alleged dog killing; social workers testified the children told them about constant screaming and fighting, and that they were "terrified" of their parents.
The reality TV couple have already been ordered to parenting classes and marriage counseling. We're not sure "I" statements are going to help with pet murder, but OK.
On Tuesday Jenelle and David returned to court, this time to give the judge an update on their progress.
And it seems if anything to be one step forward, two steps back.
TMZ got cameras outside the courthouse and captured Jenelle and Barbara having a conversation after the proceedings.
Jenelle was holding Ensley in her arms; Barbara was trying to get her daughter to give up the child so they could leave — after all, she has custody, not Jenelle.
That's when Jenelle angrily responded:
"I'm giving my daughter a hug. If you have a problem with it, then go get an officer. Because obviously she's not scared."
All while holding the child.
Later Jenelle told the cameras Barbara had blocked her number.
And Barbara responded by saying her daughter's attitude was an act "all for the cameras."
Wait, that was toning it down? Oh, well, for Jenelle, we guess that's true.
Watch the mini episode of Teen Mom 2 (below)!
Source: Read Full Article