Jennifer Garner has no interest in the media frenzy surrounding ex-husband Ben Affleck's rekindled romance with Jennifer Lopez. And she definitely doesn't want to get caught up in it. But back in 2003 — when Affleck was engaged to Lopez — Garner was caught openly flirting with the Oscar-winning screenwriter.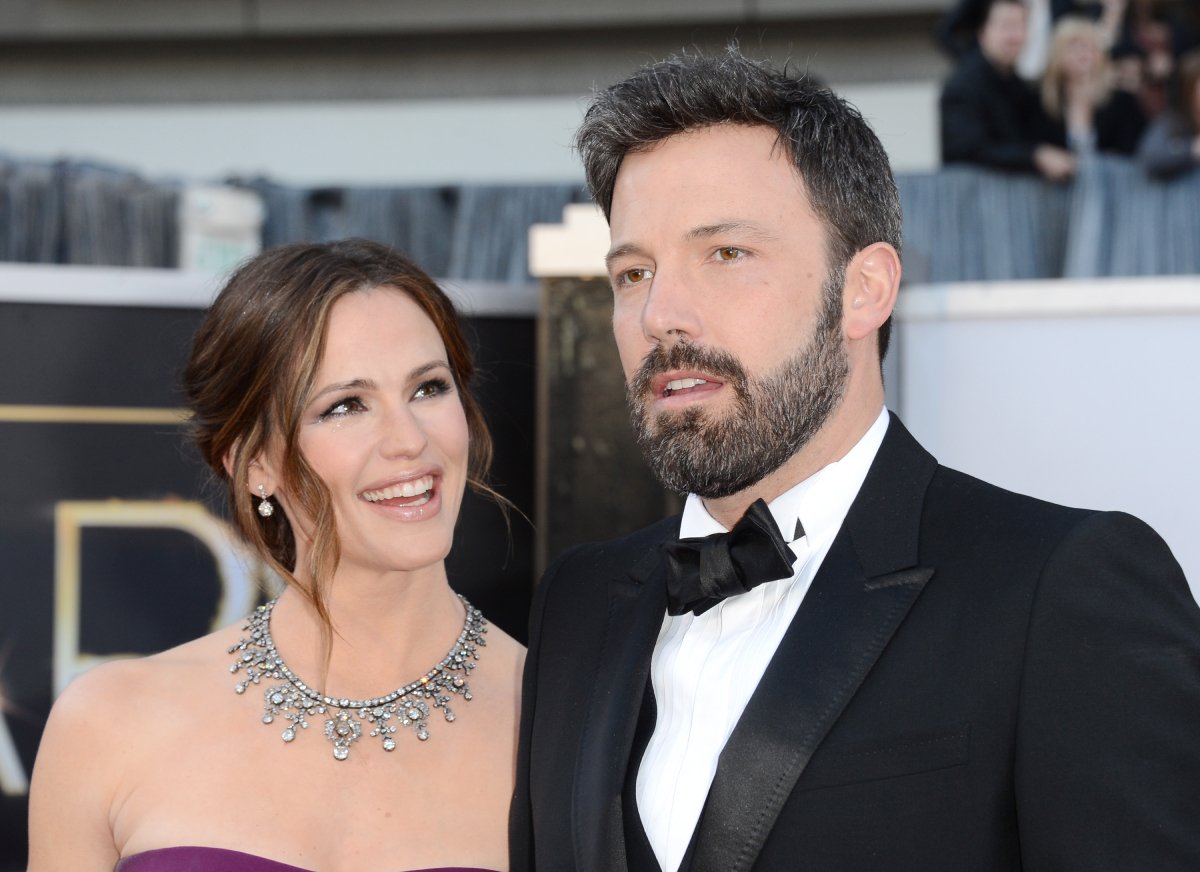 Jennifer Garner met Ben Affleck on the set of 'Pearl Harbor'
Affleck first met Garner on the set of the film Pearl Harbor. Not long after, he met Lopez on the set of the box office flop Gigli.
At the time, Garner was still married to Felicity star Scott Foley. While Lopez was married to her second husband Cris Judd. Lopez filed for divorce in early 2002, and Affleck and Lopez went public with their relationship soon after.
Fans will recall that "Bennifer" was the IT couple of the early aughts. He made an appearance in her Jenny From the Block video, and by November 2002 they were engaged. At the same time, Affleck was working on the film Daredevil with Garner.
Ben Affleck said he fell in love with Jennifer Garner while making 'Daredevil'
In 2013 — eight years after Affleck and Garner tied the knot — he admitted in an interview that he fell in love with Garner while making Daredevil.
According to Us Weekly, Affleck said at the time that it was tough dealing with the film's failure at the box office. But the bright side was that he found his wife.
"That's where I found my wife," he said. "We met on Pearl Harbor, which people hate, but we fell in love on Daredevil."
Affleck explained that Garner gave him the foundation he needed to get out of his career slump. He says she helped him take the steps he needed to move forward and start making good movies again.
"She is by leaps and bounds the most important person to me in that respect," he said of Garner "Over the past 10 years she has allowed me to have a stable home life while accomplishing my professional goals."
She openly flirted with him when she was still married and he was engaged
Before Affleck and Garner started their relationship, she had to divorce Foley and he had to end his engagement to Lopez. Just one day before Lopez and Affleck's wedding day in September 2003, they postponed the event because of the media frenzy.
By January 2004 they had called it quits. And by March 2004, Garner and Foley's marriage was over.
But before their relationships ended, Affleck and Garner both appeared on IFC's Dinner For Five. They talked about working on Daredevil, and Garner openly flirted with Affleck.
During the episode, Garner told Affleck that she was "so glad" he did not make her do a screen test with him for the superhero film.
"It's for your comfort really, and I don't know if I ever thanked you for not making me test," Garner tells her future husband.
When fellow guest star Kevin Smith started making fun of Affleck, Garner threatened to "kick his ass" because she felt protective.
Jennifer Garner is focused on her children
As Affleck and Lopez continue to rekindle their romance in the public eye, insiders say that Garner doesn't want anything to do with the media frenzy that comes with it. A source told E! News that Garner "doesn't want to be a part of the circus or media attention in any way."
Instead, Garner is focused on the three children she shares with Affleck – Violet, 15, Serafina, 12, and Samuel, 9.
"She's trying to live her life and raise her kids, and the last thing she wants to be doing is be dealing with Ben's love life," the source said. "Her focus is always on the kids' happiness and Ben being a good father."
Ben Affleck and Jennifer Lopez are picking up where they left off
While Garner is focused on her family, Affleck and Lopez just spent a week together in Montana at The Yellowstone Club. According to People magazine, the couple has "a strong connection." A source claims it's all been "quick and intense," but Lopez is happy.
A second insider told E! News: "They have been in touch here and there throughout the years. Ben reached out to her to see how she was doing and they had dinner together a few times within this last month. It's natural between them and the chemistry is unreal. They picked up where they last left off and are enjoying each other's company right now."
Source: Read Full Article