Jennifer Lopez has had lots of great fashion moments, but arguably nothing stands out more than the exotic green Versace gown she wore at the 42nd Grammy Awards back in 2000. The silk chiffon ensemble caught the world's attention and quickly earned Lopez recognition as a fashion superstar.
Over the years, Lopez has rocked many versions of that original number. But how many does she have exactly?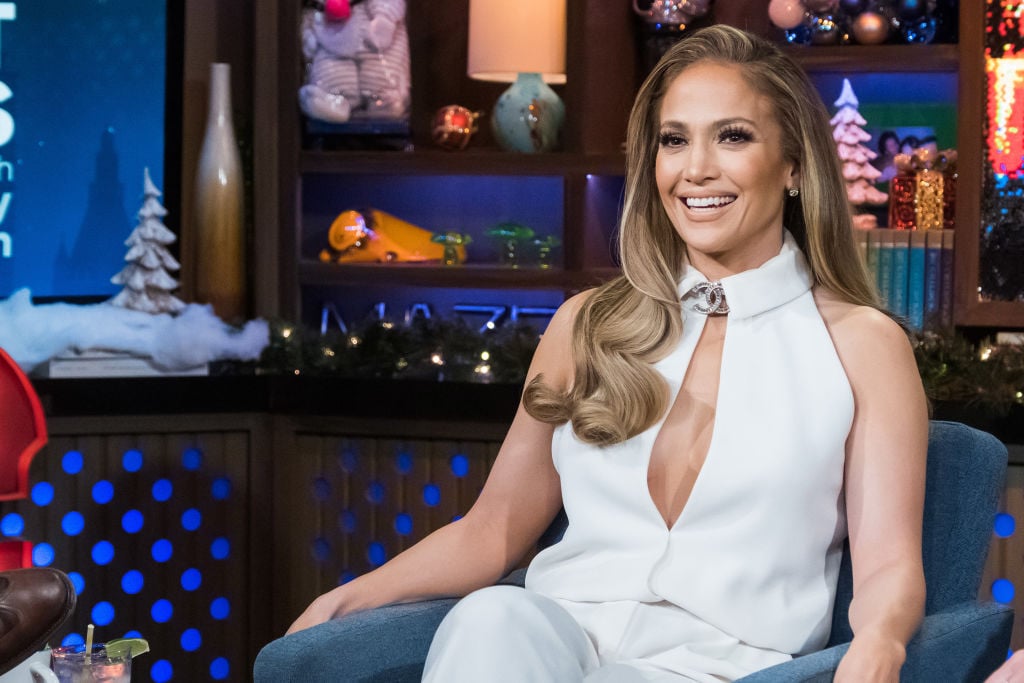 It all started with the Grammy dress
Lopez had been working on The Wedding Planner (2001) when her then-stylist Andrea Lieberman visited the set to show her some outfit ideas for the Grammys, where Lopez had been nominated.
Lopez told Vogue in a 2019 interview that nothing really stood out. So Lieberman apparently left and came back with a few more options, including a white dress and a green gown. The green one was sheer and featured a tropical-print with long sleeves, a plunging neckline and a big split.
"I tried on the green one and when I came out everyone was there — glam and everybody — and they were like, 'That's the dress. That's what you're wearing.'"
"It was a last-minute thing that caused a sensation that was unexpected," she said in another interview with ELLE.
The dress became a huge hit and even inspired the creation of Google Images.
"This dress was just provocative enough, I guess, to make people really interested," she continued in the Vogue interview.
Jennifer Lopez wore the dress a second time in 2019
"The second time was very planned-out," she added to ELLE.
Lopez said that Donatella Versace contacted her and informed her that she was planning to recreate the look for a fashion show in honor of the 20th anniversary of the gown.
The singer agreed and went on to rock the runway in a reimagined version of the dress at Versace's spring 2020 show back in September 2019. The gown featured the same colorway but seemed to have brighter hues. It was also sleeveless with a bigger slit, pointed epaulets and more cutouts around the belly area.
"The second time I wore it and walked out there, it was such an empowering thing," Lopez added. "Twenty years had gone by, and I think for women, knowing you can put on a dress 20 years later—it resonated. It was like, 'Yes, you know, life is not over at 20!'"
Jennifer Lopez just wore a third version of the Versace dress
On March 1, Lopez was spotted in Miami wearing a more casual version of her famous gown. She had on a silk blouse, ankle pants, and purse with the same exotic pattern and colorway. She paired the outfit with green-tinted aviators and a white pair of sneakers with yellow and pink accents.
According to Page Six, Lopez had been kicking back at Soho Beach House, a hangout exclusive to the film and creative industries, when she was seen wearing the garment. See photos here.
If you're keeping up, that's at least three different versions of the dress — and there will probably be more in the future.
Read more: Jennifer Lopez Just Shocked Fans and Revealed What Her Real Hair Looks Like
Source: Read Full Article