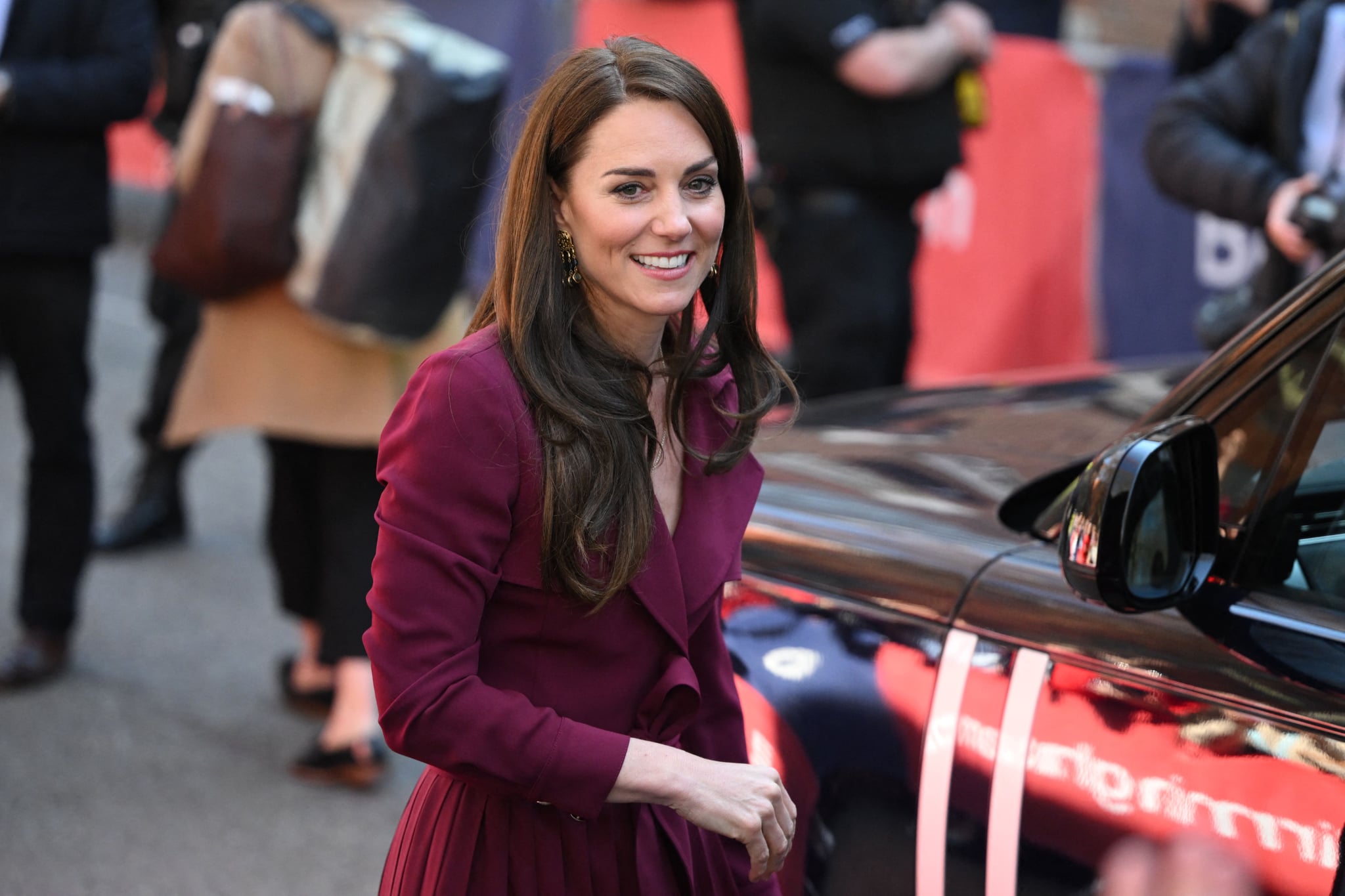 Image Source: Getty / OLI SCARFF
As a part of the royal family, Kate Middleton is no stranger to publicity. But thanks to TikTok, the Princess of Wales is currently garnering buzz for something a little more random: her "Princess Shuffle." Coined by social media users, the term describes a move Middleton made while meeting Queen Margrethe II and Crown Princess Mary of Denmark back in 2022. In a now-viral clip resurfaced by The Royal Watcher TikTok account, Middleton posed for photos with Queen Margrethe, scooting her feet closer in a quick heel-toe motion to get into frame.
Evidently, the movement was just as subtle as it was effective, since no one really noticed Middleton's strategy until now. Some commenters theorized that she might use the shuffle to avoid taking an awkward step that could end up photographed. Others just marveled at her ability to wiggle across the carpet so effortlessly — in heels, no less. The clip has accumulated 2 million views and counting, plus hundreds of comments keeping the conversation alive.
Previously, Middleton has attracted media attention for her style and advocacy. She's made headlines for her fashionable tributes to Princess Diana, wearing outfits and jewelry inspired by her late mother-in-law. She's also spoken out about important causes like mental health, delivering a message in honor of UK Addiction Awareness Week last year. Admittedly, the "Princess Shuffle" is not among her most notable accomplishments, but ahead of King Charles III's coronation on May 6, the internet just can't seem to get enough of the royals.
Source: Read Full Article