Announcing she's back in the hospital, the former 'Celebrity Big Brother' contestant shares on her social media platform a photo of the medical site hall.
AceShowbiz –Katie Price has announced that she's back in the hospital. The former "Celebrity Big Brother" contestant revealed on her social media account that she visited the medical site a year after breaking both of her legs during a vacation in Turkey.
The 43-year-old TV personality took to her Instagram Story on Monday, November 22 to share a photo from the hospital. In the snap, a plaster room at the end of the hospital hall could be seen alongside various consulting rooms.
However, Katie didn't add any explanation as to why she was visiting the hospital. Instead, the "Harvey and Me: A Mothers Love Katie Price" author added Eminem's song from his 2002 hit single, "Without Me". Part of the lyrics from the rapper's iconic track read, "Guess who's back, back again? Shady's back, tell a friend."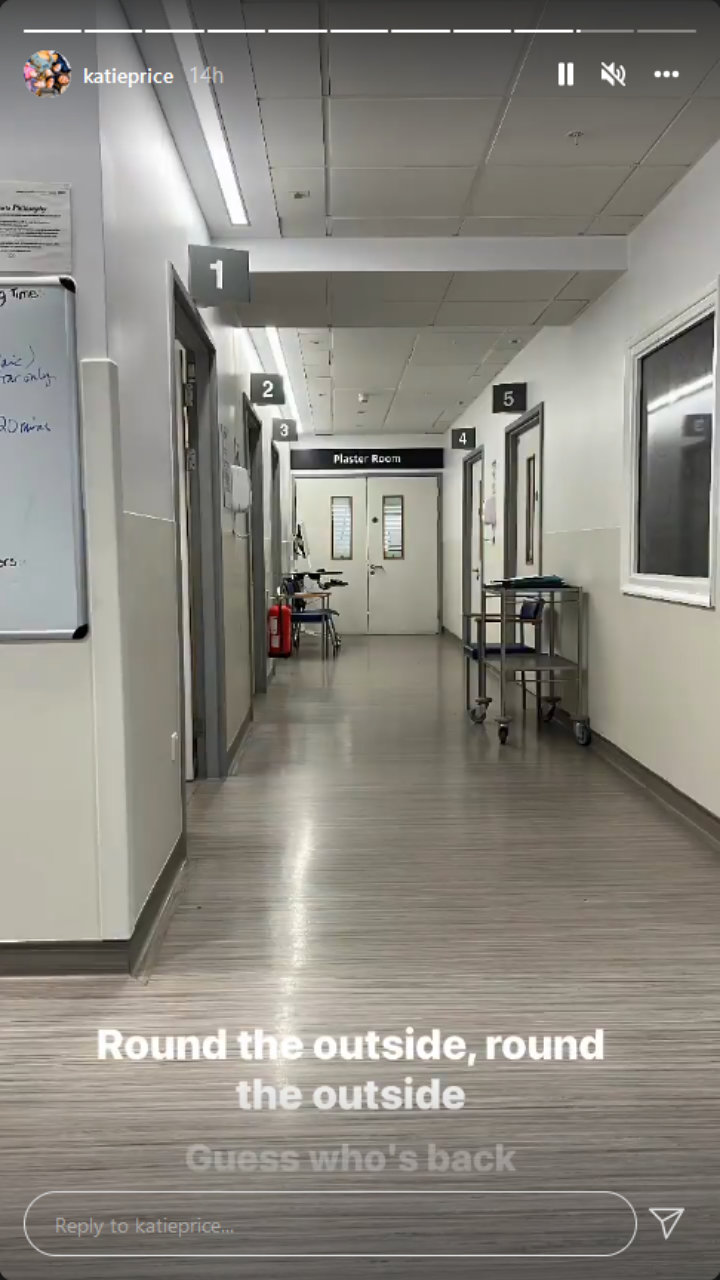 Katie Price shared a photo from hospital on her Instagram Story.
Katie, who recently finished her rehabilitation program at The Priory following car crash in September, has suffered and developed problems with her feet, after falling from a 25 feet concrete wall during a holiday in Turkey back in August 2020. Following the horrifying incident, the mom of five had to undergo surgery on both feet, which were later cast in plaster.
At that time, Katie underwent an eight-hour operation to fuse her feet back together and was unable to walk for several weeks. Earlier this year, the former glamour model said that she would be disabled for life.
"I will never be the same, I've had to accept that, but I'm staying positive. The accident has changed my life and it's only just sunk in if I'm honest," Katie said back in February. "I've got a limp when I walk now as one leg is longer than the other because of all the metal in the foot, I waddle like a duck. It does make me feel a bit paranoid." She then confirmed she's registered as disabled following the Turkey accident.
Months after she's registered as disabled, Katie was involved in a single-car crash that left her BMW flipped on its side near her home in Sussex. Following the accident that happened in late September, she was arrested and later pleaded guilty on suspicion of driving while above the legal limit for alcohol and drugs and using a motor vehicle in a public place without third-party insurance and driving whilst disqualified.
Source: Read Full Article