Lenny Kravitz stays busy with his music and other projects. However, he makes sure to take time to focus on wellness. Here's a peek inside Kravitz's self-care routine.
Lenny Kravitz on how he manages his emotions
Kravitz spoke about how he manages his emotions during tough times, especially in light of the COVID-19 pandemic and the stressors that come along with it. W magazine asked how he deals with all the negative things that are happening in the world right now since many creative people tend to "feel all things deeply." Kravitz says he drowns out the negativity by staying close to nature.
"Being within the tranquility of nature has been the most inspiring to me," Kravitz tells W magazine. "It enables me to reflect, live in the moment, and project into the future all at once. It's a beautiful form of meditation that opens me up to a place where I can receive what it is that I am meant to create."
Lenny Kravitz on his wellness routine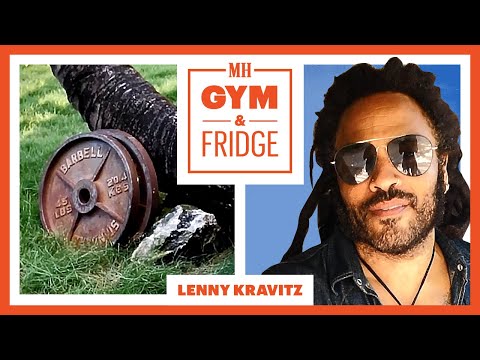 Kravitz also discussed his wellness routine and how he stays healthy. He says his day begins with a gratitude exercise. (This is similar to Jennifer Lopez's morning routine, which centers on the power of positive thinking.)
"It starts first with waking up in the morning and being grateful," says Kravitz. "Gratitude is such a big part of it. It really sets my spirit—when I sit in gratitude, and I thank God for all the blessings—the simple things: just waking up and having a new day and having new possibilities."
Kravitz says he also takes time to take care of his body. It's important for him to make sure he stays well mentally and physically. "I also take care of my body from the inside and out," Kravitz tells W. "I eat very clean. I am very aware of the things I put in my body. I also do a lot of exercise. I do a lot of bike riding for cardio and jump roping, weights, and so forth."
Lenny Kravitz's beauty routine
A natural beauty routine is a must for Kravitz. He doesn't see a need for multiple products. For him, less is more. Kravitz tells W he streamlined his routine while living in the Bahamas.
"As far as beauty routines, it's all very natural," says Kravitz. "I don't use a lot of products. I was in the Bahamas for the last two years—I am not there now, I finally got out, but I was there for the better part of the pandemic—and I really survived on clean, fresh water; coconut water, and aloe vera that I have in my yard."
Kravitz isn't afraid to use the resources around him. He says when he lived in the Bahamas, he scrubbed his skin with sand from the ocean. "We have very soft, powdery sand in the Bahamas, so it makes for a very good scrub," says Kravitz. "I also do infrared sauna and cold plunge."
Water is also an important part of Kravitz's diet. He says he drinks warm water and lemon every morning. He also incorporates aloe and chia seeds into his diet.
RELATED: Lenny Kravitz Says He Was in Love With Tisha Campbell
Follow Sheiresa Ngo on Twitter.
Source: Read Full Article