Little House on the Prairie star Michael Landon was diagnosed with cancer in 1991 and died shortly afterward. Landon gave his wife, Cindy, credit for supporting him during his cancer battle. Here's what she did to try to help save his life.
Michael Landon believed thoughts can impact survival
Landon believed a big part of survival has to do with mindset. During his 1991 interview with Life, he said the way you think has a significant impact on the immune system. In his article, he mentioned a study he read about cancer patients who admitted they didn't want to live anymore when they were put under hypnosis. Landon concluded that was why they eventually died.
"I think the sick person's attitude has a lot to do with it," Landon told Life. "Survival may have a lot to do with the belief system. It certainly has a lot to do with the immune system. Cancer cells are produced in our bodies all the time, but if the immune system is strong, it can kill them. So, I decided to work on my immune system." (Here's why Landon stopped chemotherapy.)
Landon gave his wife credit for helping him during his cancer battle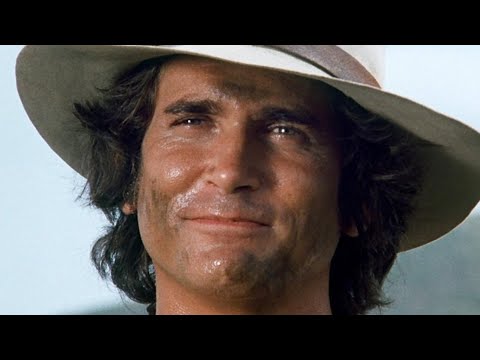 During his final interview with Life magazine, Landon discussed what he was doing to fight cancer. He said he stopped chemotherapy because he didn't like "being injected with deadly chemicals" and not having control over his life. Landon wanted to try something different. Instead of the chemicals, he tried to heal his body with food.
Landon said his wife, Cindy, was instrumental in helping him change his diet. According to him, she helped him make fresh vegetable juice every day. He said Cindy is a "health nut" and "knows a lot about nutrition."
With Cindy's guidance, Landon adjusted his diet by cutting out animal fat and protein and adding a lot of fruit and vegetables. He said Cindy would make a "wonderful, hearty soup" for him. In addition, Landon chopped up apples, carrots, and sometimes beet tops and drank 12 ounces of blended juice 13 times a day.
According to Landon, the pectin from the apples aided digestion, and the carotene from the carrots was supposed to destroy cancer cells. One complaint Landon had was that the carrots were turning his skin orange. (These were the symptoms Landon had before his cancer diagnosis.)
Michael Landon took an "aggressive" approach
Landon was determined to beat cancer. He said he chose an "aggressive" approach after his diagnosis. "We're going at it aggressively, combining therapies into a complex program involving diet, vitamins, enzymes, acupuncture, visualization, plenty of time with people I love—and some advanced medical procedures," Landon told Life.
Landon said he was in less pain after changing his diet. He immediately noticed a change after adjusting his meal plan. "Crazy, isn't it?" said Landon. "I may be dying, and I feel great." Landon mentioned being "irked" by some of his doctors. (Read more about how Landon was "irked" by what his cancer doctors did.)
According to Landon, his doctors were quick to give him medication when he felt there were better options. "Why is it they only know what chemicals to pump into people?" asked Landon. The Little House on the Prairie actor died on July 1, 1991.
RELATED: 'Little House on the Prairie': Michael Landon AIDS Rumors Had to Be Cleared Up by Alison Arngrim
Follow Sheiresa Ngo on Twitter.
Source: Read Full Article