Of all the weird things that have happened this past year (30-50 feral hogs, the storming of Area 51, The Masked Singer), Miley Cyrus and Cody Simpson's relationship might be the weirdest. Like, it's cute! They're sweet! But also, this whole thing came outta nowhere and went from 0 to 100 in five minutes. To the point where we're literally out here putting together a relationship timeline just to keep track of it all. Honestly, how else are we going to remember when, exactly, Miley photographed herself with her hand down Cody's pants? Or when he put his face between her legs? Or, also important, when his rhyming alter ego, PRINCE NEPTUNE, wrote a sex poem in her honor?!
Anyway, please carve out some time in your schedule for a quick desk-side nap, because this sh*t is exhausting.
February 21, 2012
Cody does a video interview with Fuse and reveals that Miley is his celebrity crush:
"Miley Cyrus has always been my childhood celebrity crush," he says. "I knew all the words to her songs, I'm not gonna lie. I'm not ashamed about it at all. I was a big Miley Cyrus fan and I think she will be forever the most dateable Disney star."
December 7, 2015
Cody tells GQ Australia that he and Miley are BFFs, saying, "Miley is one of my best friends and she helps with some of that transitional stuff—trying to escape your childhood. She's super open-minded and I'm working on becoming more like that."
Like, sure. Okay.
September 21, 2019
Miley breaks off her short-lived relationship with The Hills star Kaitlynn Carter, who she dated immediately after splitting from Liam Hemsworth in August. People confirms the news, with a source saying, "Miley and Kaitlyn broke up. They're still friends. They've been friends forever and were there for each other when they were both getting separated, but they're just not in a romantic relationship anymore."
October 3, 2019
In news literally not one single person could have seen coming, Miley is spotted kissing Cody Simpson at some random place called Backyard Bowls eatery. Naturally, TMZ gets a video:
October 5, 2019
Miley hits Instagram to confirm she's dating Cody with THIS: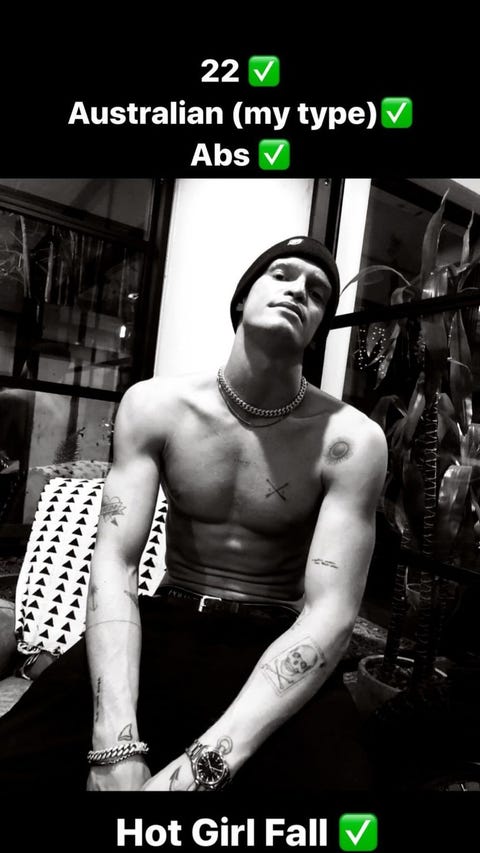 Then she reposts the video of herself and Cody kissing, writing, "Can a girl not get a f*cking acai bowl and morning make-out session in peace?!?! Lol sneaky ass."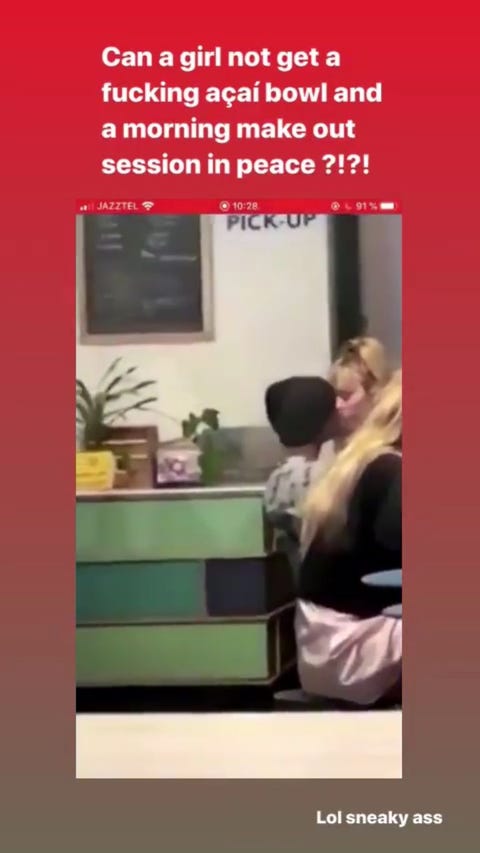 Clearly, she's having fun with the whole thing, but then she takes a more serious note in this message to fans: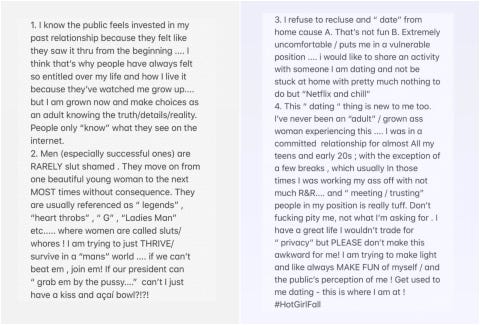 October 6, 2019
Cody hits Instagram Stories and fully calls Miley his "baby":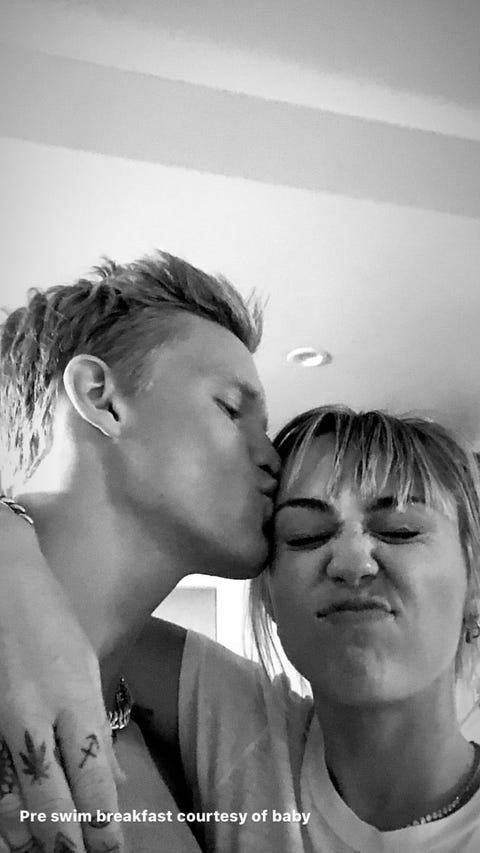 So naturally, she trolls him: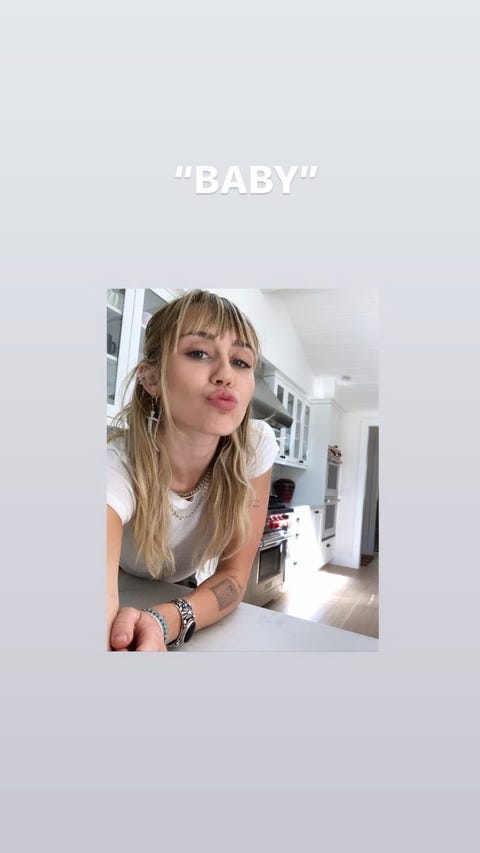 October 7, 2019
Cody takes to his poetry Instagram, Prince Neptune, and writes a sexy love poem that fans assume is about Miley. And yes, the term "making love" is used, so sorry to your eyeballs.
October 12, 2019
Cody's sister, Alli, loses all her chill and reportedly dishes to the Daily Mail, saying, "It seems like they're very happy and very in love….It's very new, but they have history and they're posting about each other a lot….Miley is posting a lot [on social media] and so is Cody, so it seems serious."
October 13, 2019
Cody tells People that dating Miley isn't a "sudden" thing—despite the fact that it most definitely is! Ya know, considering she was married two months ago!
He also implies that Miley is, in fact, his girlfriend, saying, "Any girlfriends I've had in the past has always been immediate romance and so it's a different experience having been friends with somebody before and it developing naturally into something more."
October 14, 2019
Miley gets called out for using the exact same Instagram filter on pics of Cody as she did on pics of Liam and Kaitlynn. And yep, she responds:
https://www.instagram.com/p/B3nhClWFop2/
October 14, 2019, again
Miley and Cody touch tongues (ew, a thousand apologies for the mental image) while wearing Joker mask filters in a video that will haunt me for the rest of my life. Or at the very least, the rest of this day.
https://www.instagram.com/p/B3l5J7sF5eS/
October 16, 2019
Cody implies that he's already moved in with Miley, taking it to Instagram to tell his followers that it's "move-in day." Naturally, people speculate (as a reminder, they've been together for, like, 14 days at this point).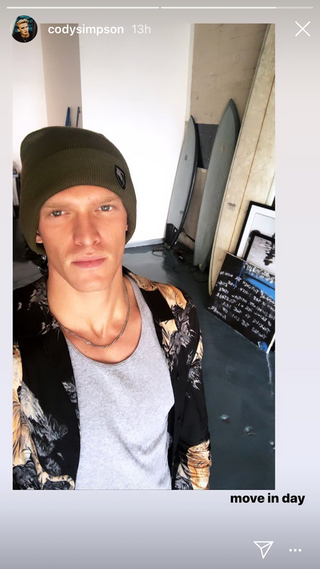 October 17, 2019
Miley and Cody get tattoos together. Which, honestly, whatevs, Miley's constantly getting tatted, so!
October 18, 2019
Between PDA sessions that have forever blinded me, Cody drops an entire freakin' song about Miley called "Golden Thing." And yes, the single art is literally a picture of her.
October 21, 2019
Miley posts a 'gram with her hand down Cody's pants and no one can deal, least of all what remains of my vision: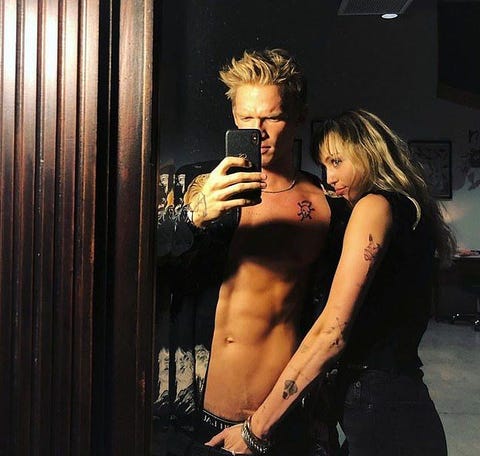 October 21, 2019, again
Miley and Cody go live on Instagram, and between a total love fest, Miley manages to say some pretty problematic things.
No, no one knows what you mean, Miley! Anyway, she later apologizes, saying, "I was talking shit about sucky guys, but let me be clear: YOU don't CHOOSE your sexuality. You are born as you are. It has always been my priority to protect the LGBTQ community I am a part of. Happy Monday!"
pic.twitter.com/TWwjrlvf3t
October 22, 2019
Lindsay Lohan inexplicably weighs in on this whole thing, Instagramming and then deleting a very shady post about Cody's life choices.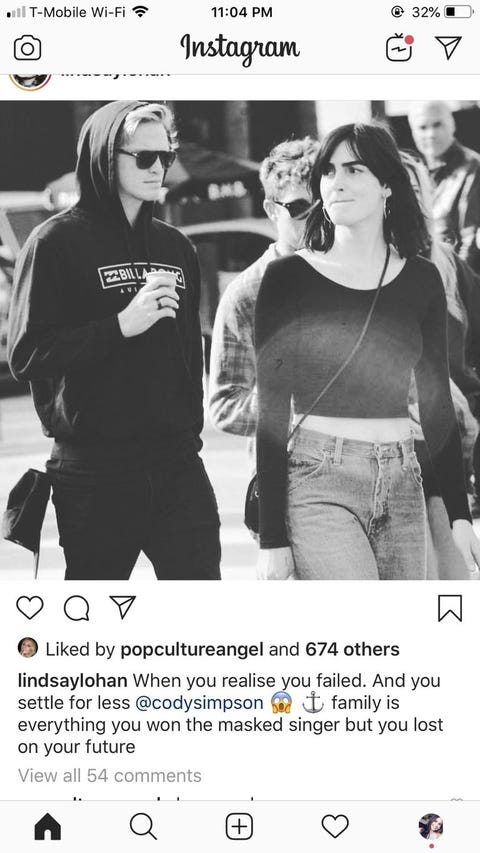 October 22, 2019, again
Miley debuts a new ring with Cody's initials. If you're looking for chill, there is none to be found!!!!
https://www.instagram.com/p/B35L8CHhxZ-/
October 26, 2019
Miley and Cody spend Halloween doing what they do best: making out smack-dab in the middle of a crowded restaurant. As you do.
TMZ caught them passionately kissing while standing in the middle of Casa Vega. It's a lot! The eight other people in the restaurant are probably cool with it, though, since TMZ says Cody paid the $1,000 bill for literally everyone.
Before their biweekly restaurant make-out, Miley and Cody went to Universal Studios for a scare. It was a Halloweekend, after all.
https://www.instagram.com/p/B4I9TCApKZa/
October 29, 2019
Blanca Cobb does us a solid by analyzing Cody and Miley's body language, and it's verrry revealing.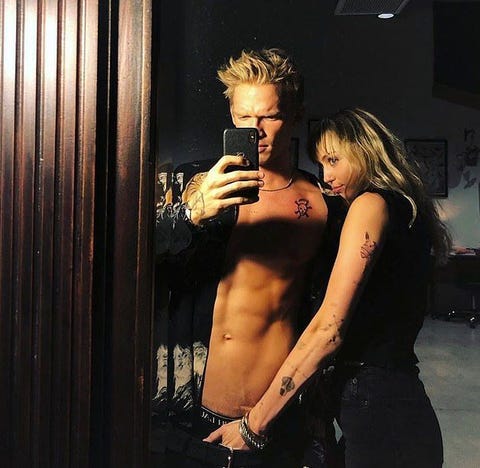 "Miley's hand down the front of Cody's pants is all about shock value to the world and a secret message between the two of them," Cobb said.
November 4, 2019
Miley brings Cody as her date to her bro Braison's wedding, which is all very cute (even if there aren't pics anymore because they were deleted, booooo).
November 17, 2019
Tabloids start reporting that Miley and Cody have split. TBD on whether it's true.
November 21, 2019
Miley and Cody fans can REJOICE! Those tabloid rumors were fake AF. Cody low-key shows that he and Miley are still going strong with a cute Insta Story featuring bb Miley as his phone background.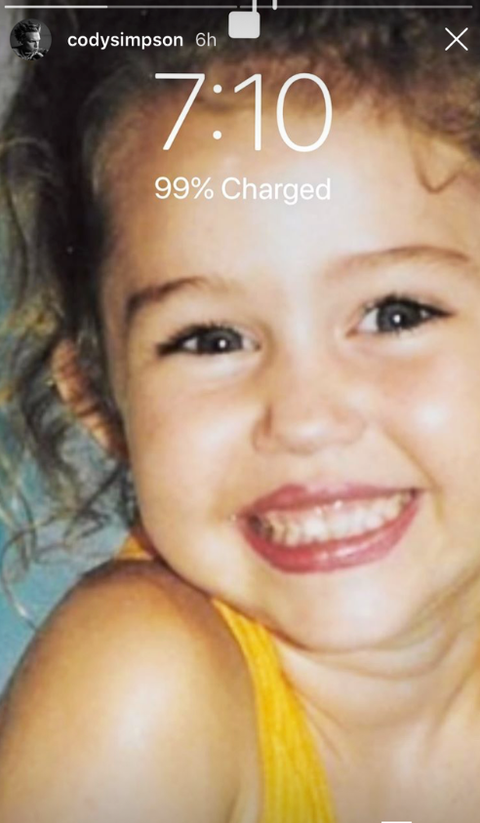 See? Nothing to worry about.
November 23, 2020
Cody is a true Insta MVP and avoids posting a million Stories to celebrate Miley's birthday and opts for this ONE mirror video:
https://www.instagram.com/p/B5OZWpSlHoh/
December 21, 2019
Cody was seen walking with Playmate Jordy Murray in New York City, and though there was reportedly no "physical interaction between them," rumors of a breakup with Miley began to circulate. Around the same time, Miley shared an old Christmas song that she wrote a few years ago and explained the meaning of it. She wrote, "Was feeling like sh*t cause I couldn't be with the one I loved. Even with a house full of family and friends I still felt alone. In ways that still feels relevant and someone reading this right now could possibly relate!"
December 25, 2019
Uhh, here's an interesting video of Cody going in for a kiss from Miley and then leaning back into his chair.
https://www.instagram.com/p/B6hTQk0FWfp/
January 9, 2020
Cody got the prints for his Prince Neptune poetry book, so Miley helped him film a teaser for Instagram in which he revealed that he's never seen anything he's ever liked more in his life…except for Miley.
https://www.instagram.com/p/B7FuIuyl1jN/
January 11, 2020
Miley gave Cody a vintage doctor's bag with his Prince Neptune poetry name inscribed on it for his 23rd birthday. She wasn't able to spend his actual bday with him, but she posted about it on social media and wrote, "Happy birthday to my best friend in the entire world @codysimpson. I love you and our pirate life!" along with "Happy birthday to my favorite human to get weird with on the entire earth."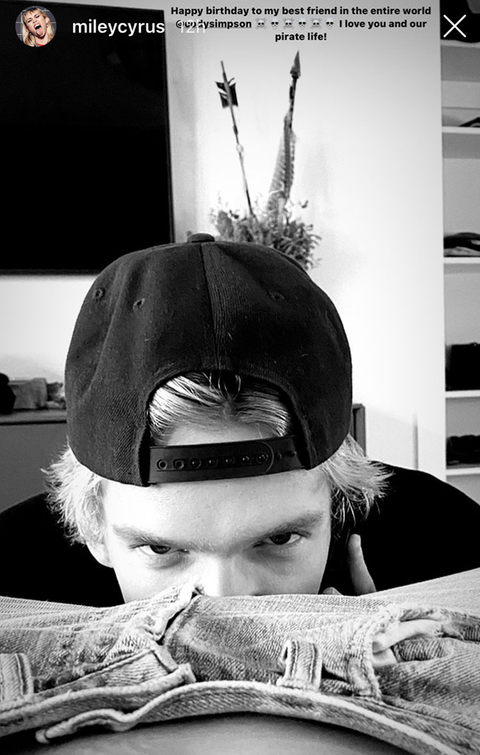 January 15, 2020
Miley is all of us when she laid across an exercise bench and took selfies as Cody worked out in the background. And later, she posted on her Stories that Cody effed up but still wanted her to listen to his song. She did end up listening, but she also just laughed and walked away.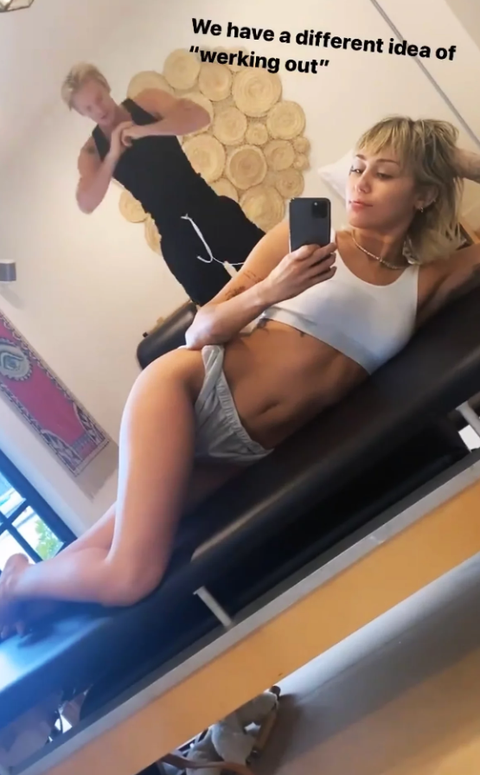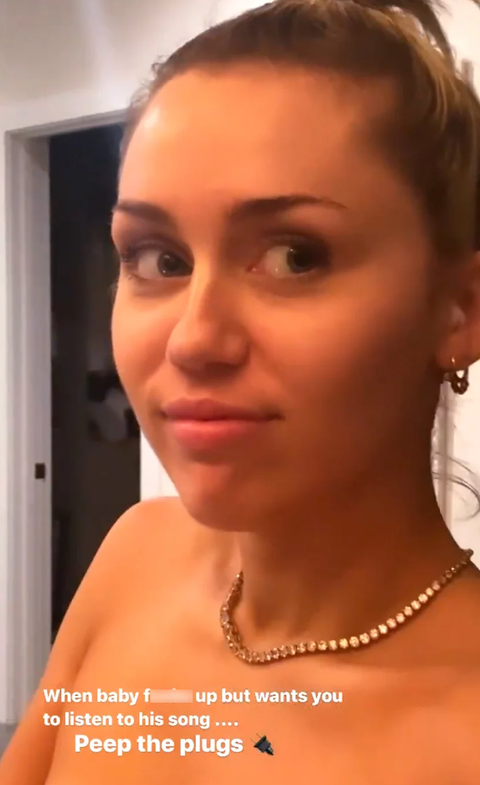 That's all for now, but considering this less-than-a-year-long relationship timeline is longer than that of couples who have been together for 10 years, expect us to be updating things regularly.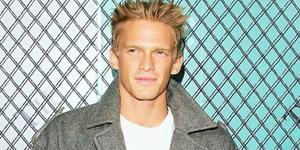 Source: Read Full Article