Embed from Getty Images
Rachel Brosnahan was in an elaborately ruffled and layered pink Erdem gown with a yellow and brown floral print, little velvet bows across the front and a long train. This is more frumpy to me than camp, but maybe I just dislike this style. Erdem gowns often look like this. I could imagine several actresses wearing this on any red carpet. In her interview on E! with Erdem they said they were going for gothic Victorian. This is Rachel's first Met Gala. I feel a little bad for her. Imagine you worked with a designer for weeks or months and the dress turned out completely different than you pictured. You would be stuck wearing it and if it was this far gone there wouldn't be much you could do.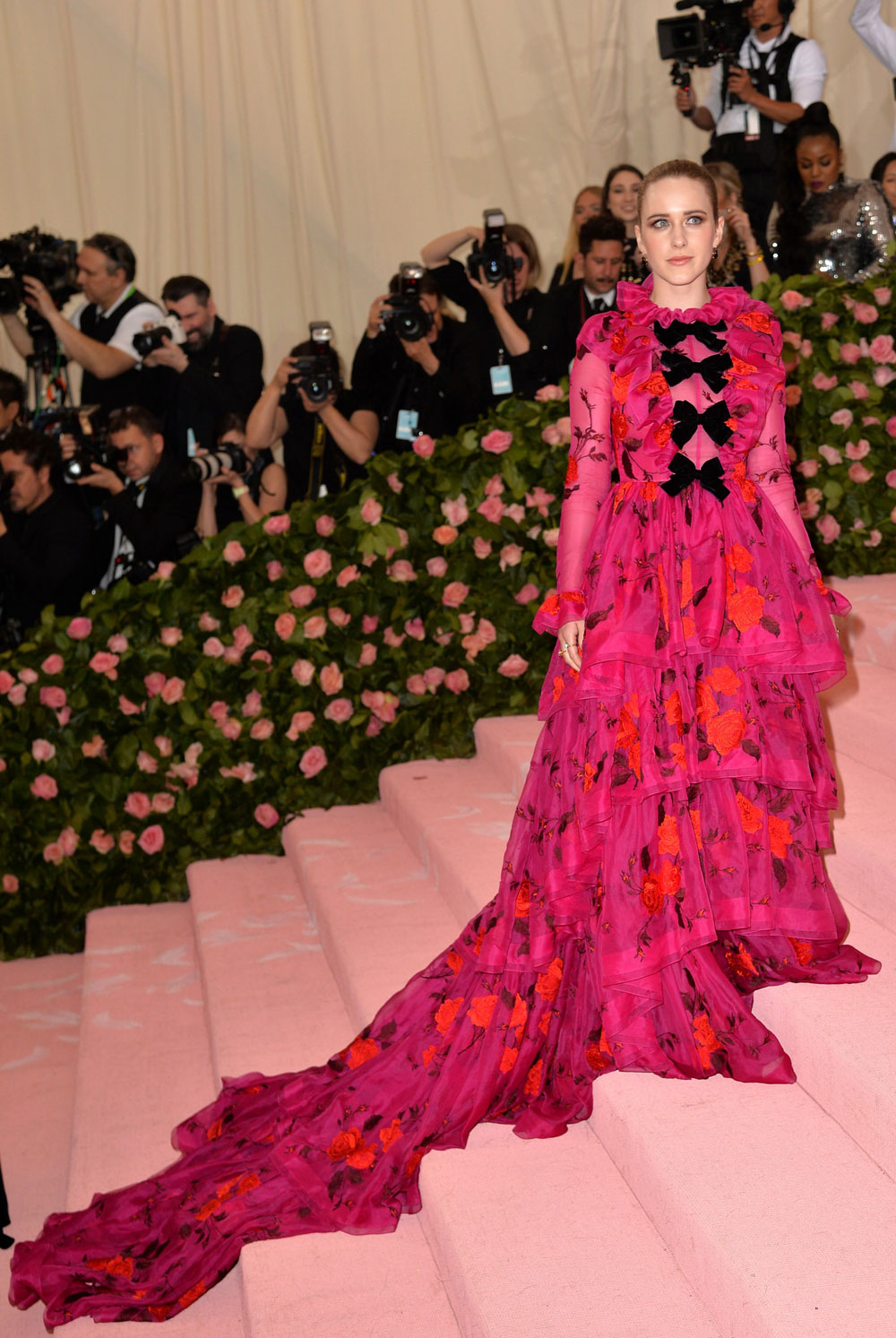 Here are a couple of other random looks as we wrap up our Met Gala coverage this morning. (Kaiser still has another post or two coming.) This is Natasha Lyonne in a Jean Paul Gaultier structured blue and white jumpsuit. I love this so much. It's very exaggerated 80s rock star. JustJared reports that it's based on the stage personna of German singer Klaus Nomi. Also, watch Russian Doll, even if you hated the dialogue in the first episode. I did dislike it at first, but gave it a chance and it was a highly watchable show.
Embed from Getty Images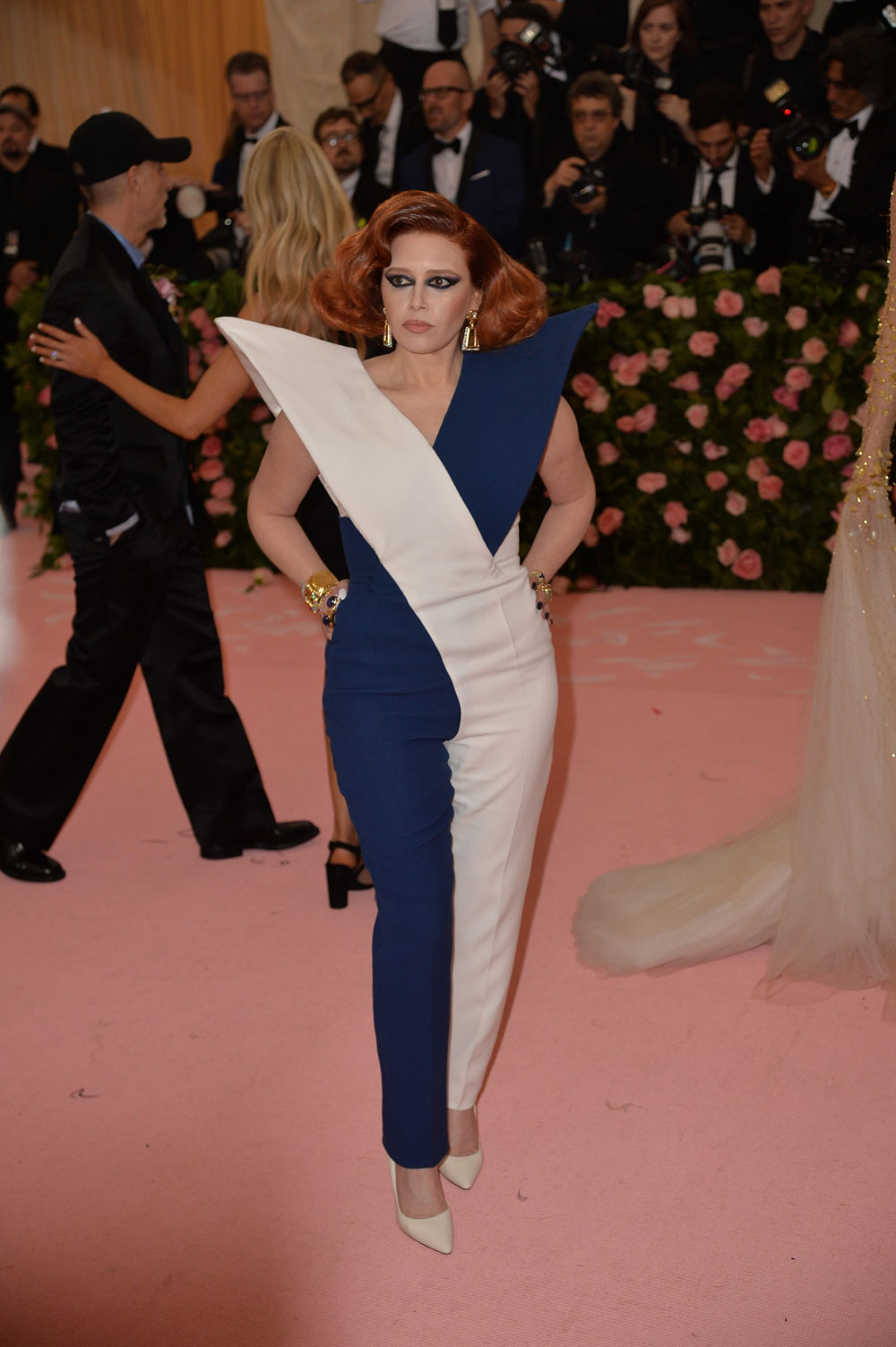 Charli XCX was in a highlighter-color Jean Paul Gaultier that's just a fug ruffle dress with an asymmetric hem and neckline. I don't get this and she doesn't look too pleased with it either.
Embed from Getty Images
Embed from Getty Images
Solange was in a Ferragamo python-print jacket bodysuit with thigh high boots. This is campy enough although it calls for wackier styling.
Embed from Getty Images
Embed from Getty Images
photos credit: Avalon.red and Getty
Source: Read Full Article