It's a great day for Pretty Little Liars alum, Sasha Pieterse. Not only is she celebrating her second wedding anniversary with her husband, Hudson Sheaffer, but she has also announced that she is pregnant with her first baby. Naturally, the 24-year-old PLL alum is over the moon about the news and she took to Instagram to share the big announcement with her 10.4 million followers.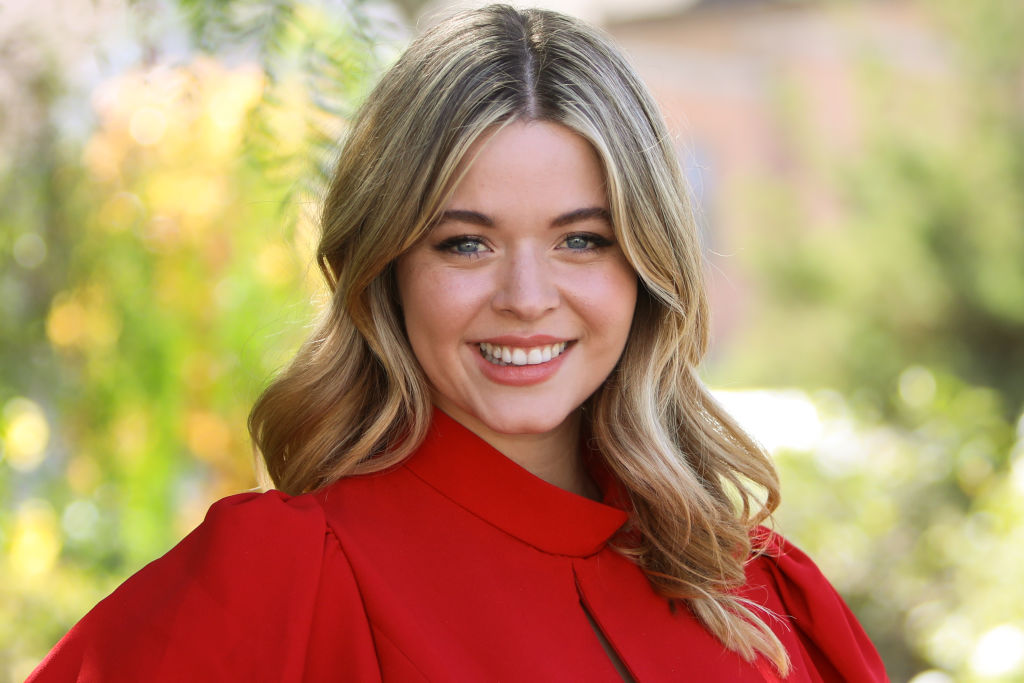 Though Pieterse has been active on Instagram recently, she has managed to keep her pregnancy under wraps until today. However, on the afternoon of May 27, 2020, the Pretty Little Liars alum shared a picture of her husband kissing her baby bump. She also informed fans that she would be welcoming her baby into the world in just a few short months.
Sasha Pieterse is expecting her first child with her husband, Hudson Sheaffer
"We are so beyond excited to finally share our sweet news with all of you ✨ we will be welcoming a precious little human this October! Today marks our 2nd wedding anniversary and what better way to share our joy than on the day when our lives changed forever (the first time 😉) Motherhood is officially my favorite role ever! 🤍" Pieterse began excitedly.
https://www.instagram.com/p/B76_nxzlD8w/
The actress went on to thank her husband and expressed excitement for the new chapter in their lives. "@hudsonsheaffer thank you for making me a mom and for always being my unwavering rock and safe place. You bring out the adventurer in me and I feel like my truest self when I'm with you, luckily that's all the time! I love every part of you with every part of me and will continue to love who you are and who you become especially as we enter this brand new chapter 🤍 Happy Anniversary baby! 🎉" Pieterse gushed.
Fans of the young couple are thrilled by the baby news
Sheaffer also announced the pregnancy news on his Instagram page as well, praising his wife and expressing his excitement for welcoming their first child into the world. "Hot baby Mama Sasha 😍 Happy anniversary @sashapieterse I'm constantly counting my blessings! You bring me so much joy it's incredible. I can't wait to see you with our baby! I love you more every day Sasha!" he wrote.
https://www.instagram.com/p/CAsqEJvlxEO/
RELATED: Shay Mitchell Reveals This 'Pretty Little Liars' Star Has Met Her Baby
Of course, Pieterse's pregnancy announcement immediately garnered joy and well-wishes. In addition to positivity from Pieterse's many fans, she also received sweet messages of support from her fellow Pretty Little Liars family. "So happy for you guys," Lucy Hale gushed on the post. "Over the MOON for you both! (This is one lucky human being to have chosen y'all as parents)," Troian Bellisario penned.
Pieterse's 'Pretty Little Liars' alums send her well-wishes on Instagram
"I love you I love you I love youuuuuu," Ashley Benson commented excitedly. "CRYING AGAIN GOODBYE AUNTY J CAN'T WAIT TO MEET YOU BABY," Janel Parrish chimed in, clearly having known about the pregnancy news prior to Pieterse's Instagram post. I. Marlene King, the creator of Pretty Little Liars, also sent her well-wishes. "I am beyond thrilled for you and Hudson. Congratulations, Mazel Tov," the writer shared.
https://www.instagram.com/p/CAJ6FxDpDWk/
Clearly, Pieterse has the support of her Pretty Little Liars family as she enters into the next chapter of her life. She may even be able to score some advice about motherhood from Bellisario and Shay Mitchell, both of whom have young children. We wish Pieterse all the best as she navigates the rest of her pregnancy and takes on her new role as a mom.
Source: Read Full Article