Like many stars, Selena Gomez has dealt with a lot of comments about her appearance from strangers on the internet. However, Gomez seems to be beyond caring what people have to say. She recently took to social media to shut down negative words about her weight.
Selena Gomez has experienced weight fluctuations due to health issues
Gomez has battled various health issues in the past several years. Most notably, she was diagnosed with lupus and underwent a kidney transplant in 2017 due to complications from the disease. Because of this, Gomez has been taking medication, and the medication also affects her weight. 
"I have lupus and deal with kidney issues and high blood pressure so I deal with a lot of health issues and for me that's when I really started noticing more of the body image stuff." Gomez said on the Giving Back Generation podcast in November 2019 (via Elle).
She added, "It's the medication I have to take for the rest of my life — it depends on even the month, to be honest. So for me, I really noticed when people started attacking me for that. And in reality, that's just my truth. I fluctuate. It depends what's happening in my life."
Selena Gomez recently shut down body shamers on TikTok
Gomez recently took to TikTok Stories to talk about a fast food meal she got.
"So I be trying to stay skinny, but I went to Jack in the Box and I got four tacos, three egg rolls, onion rings and a spicy chicken sandwich," she told followers (via E! News). "But honestly, I don't care about my weight because people b**** about it anyway: 'You're too small.' 'You're too big.' 'That doesn't fit.' 'Meh meh meh meh.'"
She added, "B****, I am perfect the way I am. Moral of the story? Bye."
Selena Gomez has ways to help her deal with the negativity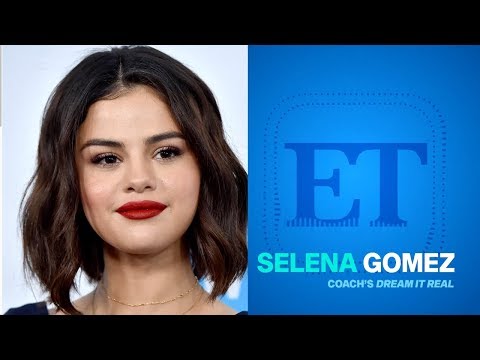 Gomez has been making efforts to stay positive in the face of negativity. Speaking to Giving Back Generation, she shared some things that have helped her.
For example, Gomez is a devout Christian, and her faith is a big part of her life. She explained, "I think once I started to really understand my spirituality, and believing in something much bigger than myself was very important for me. Because I don't believe that I can do this life alone."
Additionally, Gomez tries to surround herself with supportive people as well as attend therapy sessions.
"I see a therapist, and I actually have tons of books and little cards," she told Good Morning America. "I have tons of workbooks, like a nerd, but I love DBT, so dialectical behavior therapy is something I'm really passionate about. I have notebooks that kind of help me do that. I write music, I try to take what's going on and turn it into something beautiful in the best way that I can."
Gomez also limits her time on social media. She shared with GMA that taking a break from the internet "has changed my life completely."
Source: Read Full Article