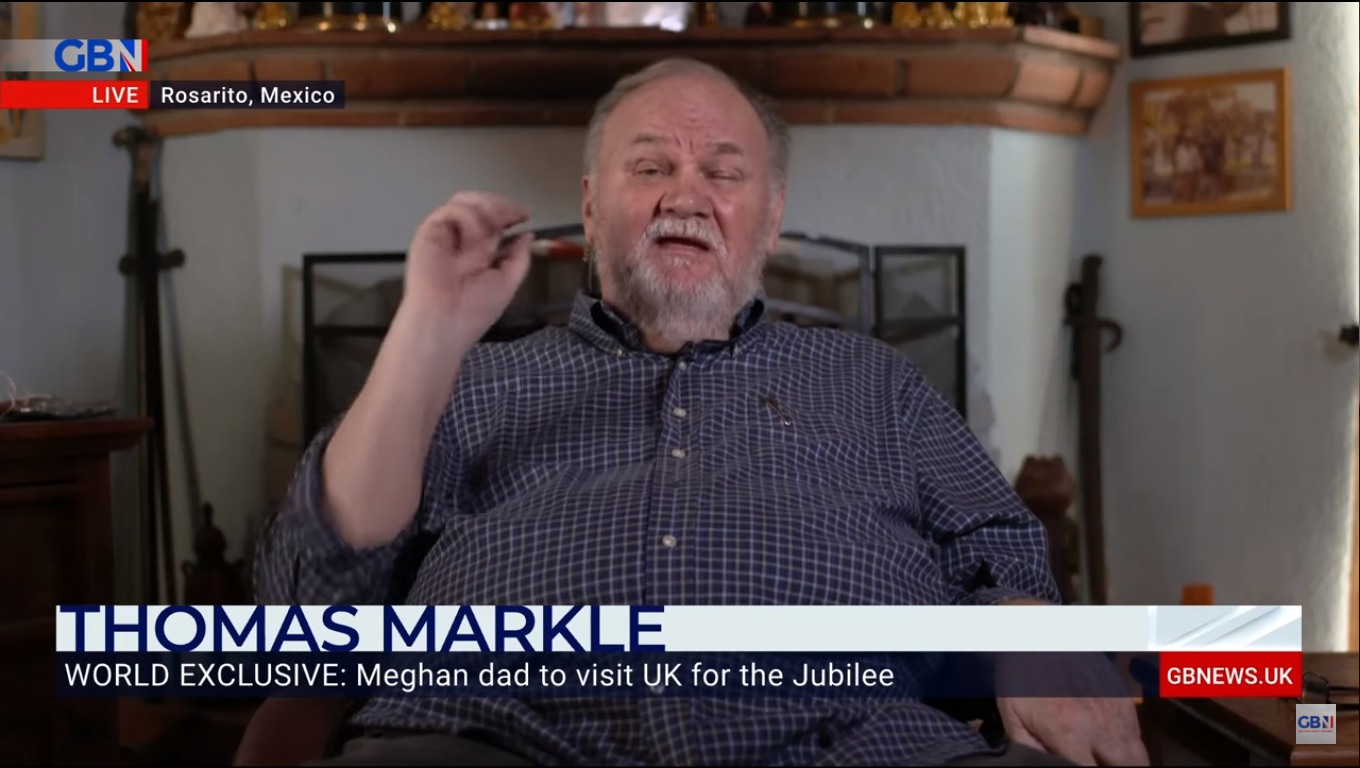 Around King Charles's coronation, Thomas Markle was trotted out on Australian television. That pathetic grifter and his lunatic daughter Samantha got paid to deliver a script about how Toxic Tom is sad and how the Duchess of Sussex "owes" him and she's "denying me my grandchildren." He's abusive and Meghan cut him out of her life for good reason, and every time he does these paid interviews, he shows why Meghan had every right to cut her ties. Well, now that the Dusseldorf Invictus Games were a massive success, guess who got trotted out again? This time, Toxic Tom appeared on Good Morning Britain.
'I think she has influence on Harry more than he does on her'
In an exclusive interview with GMB, Thomas Markle, who has recovered his speech following a severe stroke, shares his hurt of not being able to see his grandchildren. pic.twitter.com/AvCP5BsP1I
— Good Morning Britain (@GMB) September 18, 2023
Why? Just… why? The British media and Thomas Markle openly treat a 42-year-old Black woman like a runaway slave, like Meghan "owes" them something, that she's theirs to abuse and harass and threaten. It's sickening. There's no journalistic angle here – just an abuser getting paid to harass his daughter on British television. It's disgusting. The tweet below is GMB's PINNED TWEET. They're conducting an internet poll on whether an American citizen should speak to her abusive father!!
— Good Morning Britain (@GMB) September 18, 2023
'She owes nothing to her father but everything to herself and her children.'
Does Thomas Markle deserve to meet his grandchildren? pic.twitter.com/TVCgysC8RZ
— Good Morning Britain (@GMB) September 18, 2023
— Marcus Righton MP (@MarcusRightonMP) September 18, 2023
Photos courtesy of GMB, WENN, GB News, 60 Minutes Australia.
Source: Read Full Article