From body-shaming to name-calling to downright nastiness, celebrity media used to be a dark, dark place. The way public figures are being reported on has seen dramatic improvement in the last decade or so, with mental health considerations, inclusivity, and general kindness now prioritized. And yet, even when you take into account that 2011 tabloids still seemed like lawless wastelands, it's a bit shocking to think about how people treated the news of Courtney Stodden marrying Doug Hutchinson.
In case you need a recap: In 2011, Stodden, then just 16 years old, married Hutchinson, a 51-year-old man, per Yahoo! Entertainment. Instead of treating this as a case for the cops, most media outlets poked fun of the union at the couple's expense, with Stodden's mature looks and saucy demeanor particularly subjected to ridicule. These days, the general consensus is that all of that was pretty strange and not okay. Stodden, who identifies as non-binary, and uses they/them/their pronouns, has since divorced Hutchinson and has spoken at length about the severe impact their marriage and the resulting coverage had on their mental health.
While the media personality is still in the headlines, albeit on their own terms, not much is heard from Hutchinson. Just what is Stodden's much-older ex up to these days?
Courtney Stodden's ex-husband hasn't been too busy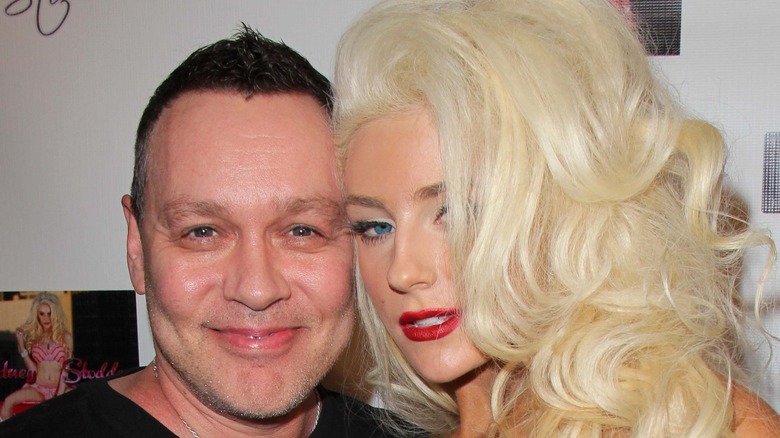 Doug Hutchinson, Courtney Stodden's ex-husband, didn't exactly have a lot going for him career-wise prior to their controversial union. Perhaps best known for his role as a racist warden in 1999's "The Green Mile" or as Horace Goodspeed on ABC's "Lost," Hutchinson wasn't quite what you'd call A-list material. While his acting didn't get him much attention, his media-frenzied marriage certainly did, although it may have back-fired career-wise.
Speaking to Fox News in 2020, Hutchinson claimed acting opportunities dried up after he wed Stodden: "I didn't realize that … my manager would drop me, my agent would drop me. I was blacklisted." Indeed, apart from appearing on a few celebrity reality shows with Stodden, his IMDb page is noticeably sparse, with his last notable film being 2009's "Give 'em Hell Malone".
Since Hutchinson's controversial marriage had such an impact on his life, it undoubtedly had quite the impact on Stodden's. So, what has the really star said about it? 
The shocking thing Courtney Stodden's claims their ex-husband is doing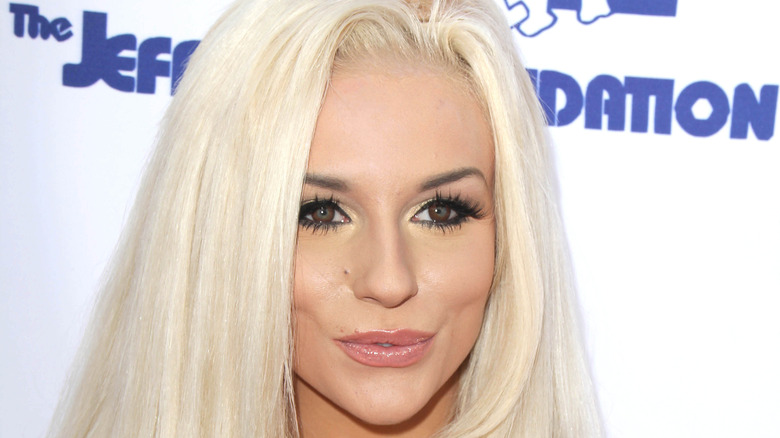 Courtney Stodden has been vocal about the impact Doug Hutchinson had on their life. After finalizing their divorce in March 2020, the "Pleasure" singer confessed to US Weekly that they felt their parents had failed them by allowing the marriage to happen in the first place. "The fact is," they stated, "I was 16 and I didn't know any better when I married him."
Speaking to the Daily Beast in May, Stodden claimed that Hutchinson is up to his old tricks again: trying to groom minors online. "A stepmother of a 15-year-old girl contacted me," Stodden revealed. "This was about a month after we got a divorce that I found out he was communicating, sexually or otherwise, with a 15-year-old girl". Yikes.
Apart from publishing a memoir in 2020, classily titled "Flushing Hollywood: Fake Boobs, Fake News," Hutchinson has remained silent about Stodden's allegations. Wherever he is, it's hopefully with someone age-appropriate.
Source: Read Full Article