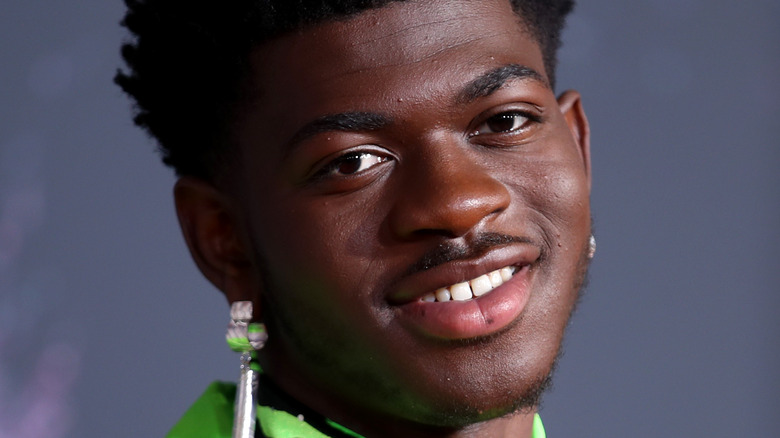 Lil Nas X is enjoying a hell of a moment. The openly gay hip hop star first found worldwide fame thanks to his ubiquitous breakout single, "Old Town Road," which spent a whopping 19 weeks atop the Billboard Hot 100 chart. Although the song, which features Billy Ray Cyrus as the least likely duet partner a kid from Georgia could possibly have envisioned, introduced Lil Nas X to the world, it's his effervescent personality and sharp wit that's kept him front and center in the public eye. 
The "Montero" hit-maker thrives off surprising people, particularly those who underestimate him. Telling Entertainment Weekly, with trademark candor, "I'm thankful. But it also feels good to prove people wrong. It's one of my driving forces." One of the ways in which Lil Nas X is changing the game is by speaking his mind, directly to fans and haters alike, on Twitter where he currently boasts over six million followers. As it turns out, the rapper and singer has a checkered history with the platform. 
The eccentric singer was a voracious tweetdecker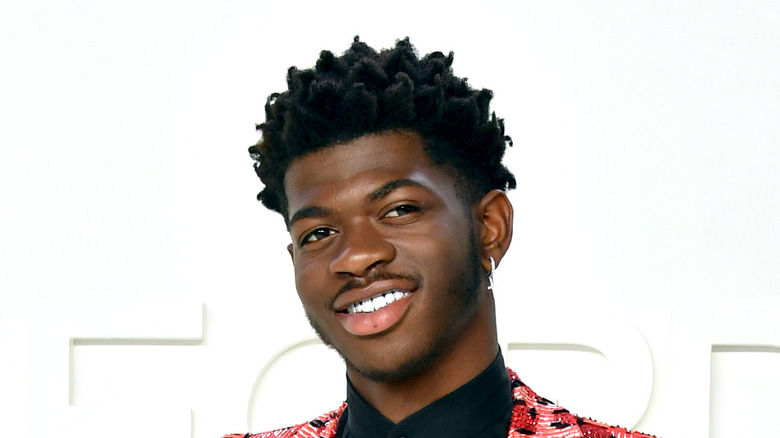 According to a damning investigation by New York magazine, before he was giving the Devil a lap-dance, Lil Nas X was going viral via the dodgy process of tweetdecking. Twitter frequently bans users for utilizing mass-tweeting practices to artificially inflate engagement numbers. Lil Nas X allegedly amassed hundreds of thousands of dedicated followers with the @NasMaraj account, which was essentially a Nicki Minaj fan page that posted a ton of different click-bait. A Twitter spokesperson confirmed it was ultimately suspended for violating their strict spam policy. In 2017, BuzzFeed News spoke to a then-17-year-old Lil Nas X, who admitted he'd engineered a viral tweet out of boredom. However, the rapper consistently refused to acknowledge he used to run the account even though, as New York magazine notes, his current account, @LilNasX, used to be @NasMarai, a name that's insanely close to @NasMaraj. 
Likewise, a Reddit user with the same name frequently posted his tracks before they had gained any traction. In May 2020, X finally acknowledged that he's a Barb, or Nicki Minaj fan, on Twitter. In a tongue-in-cheek news piece at the time, Vulture jokingly acknowledged this doesn't necessarily mean Lil Nas X was behind the original account, but it's a safe assumption. Lil Nas X referenced a fan account in "Sun Goes Down," however, as Business Insider notes, with lyrics including, "I'd be by the phone/ Stanning Nicki mornin' into dawn / Only place I felt like I belonged."
Source: Read Full Article