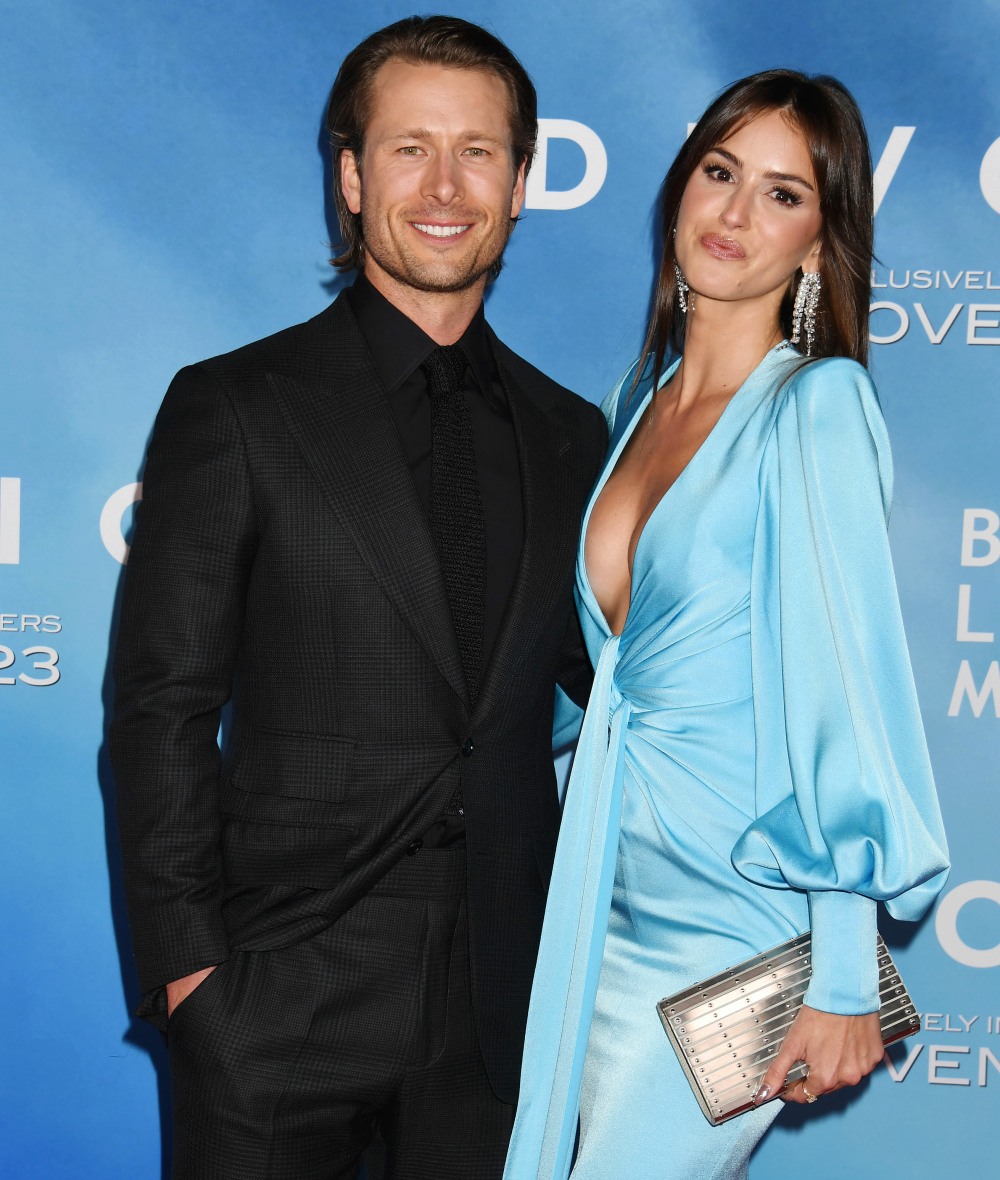 The Sydney Sweeney/Glen Powell situation has been my obsession for the past week. I swear, it's so low-stakes but there's so much fun stuff within the story. Sydney is 25 years old and engaged to Jonathan Davino, a guy she's been with since she was like 20/21. Glen Powell is/was with Gigi Paris for more than three years, but they were not engaged. Gigi Paris looks like she was the one who quickly figured out that Sydney and Glen were fooling around while shooting a "hard R" romantic comedy in Australia in recent months. Gigi unfollowed Sydney on Instagram, and at some point, it looks like Gigi deleted all of her pics of Glen as well. Then on Wednesday, not even 48 hours after Glen and Sydney were eyef–king each other at CinemaCon, Gigi posted "know your worth & onto the next" on her Instagram, then she confirmed her breakup to TMZ:
Glen Powell is looking really single amid all the Sydney Sweeney speculation — at least that's what his now ex-girlfriend is making clear, 'cause she's done with him.

The model posted a pretty big red flag Wednesday — a video of her walking in NYC in a ?fit that screams revenge, with the telling caption … "know your worth & onto the next."

If ya need an exhibit B, try the fact she no longer follows Glen on social media.

There was already some smoke about a split — remember, Gigi had recently unfollowed Sydney as well, which many thought meant something was up between Sydney and Glen … especially seeing how flirty they've been together on and off set of their new movie. Now, we've been told Sydney is still very much with her fiancé Jonathan Davino — and there appeared to be proof of that Tuesday when he took her dog for a walk.

Based on Gigi's social media activity … it doesn't seem like she's buying that.
[From TMZ]
I say: let them f–k! Let's have a steamy affair on set, something so steamy that it wrecks two relationships and so what? Gigi will move on to bigger and better things. Sydney's fans have been calling Davino an old perv for years, so they'll be happy to see him go away. Honestly, Glen and Sydney are very hot to me. Like, I'm not into them individually, but together? They look like they're all over each other in private. They better put all of that on-screen in Anyone But You. Did you know this movie is a modernization of Much Ado About Nothing?
— Entertainment Tonight (@etnow) April 25, 2023
Embed from Getty Images
Photos courtesy of Getty, Instagram, Avalon Red.
Source: Read Full Article