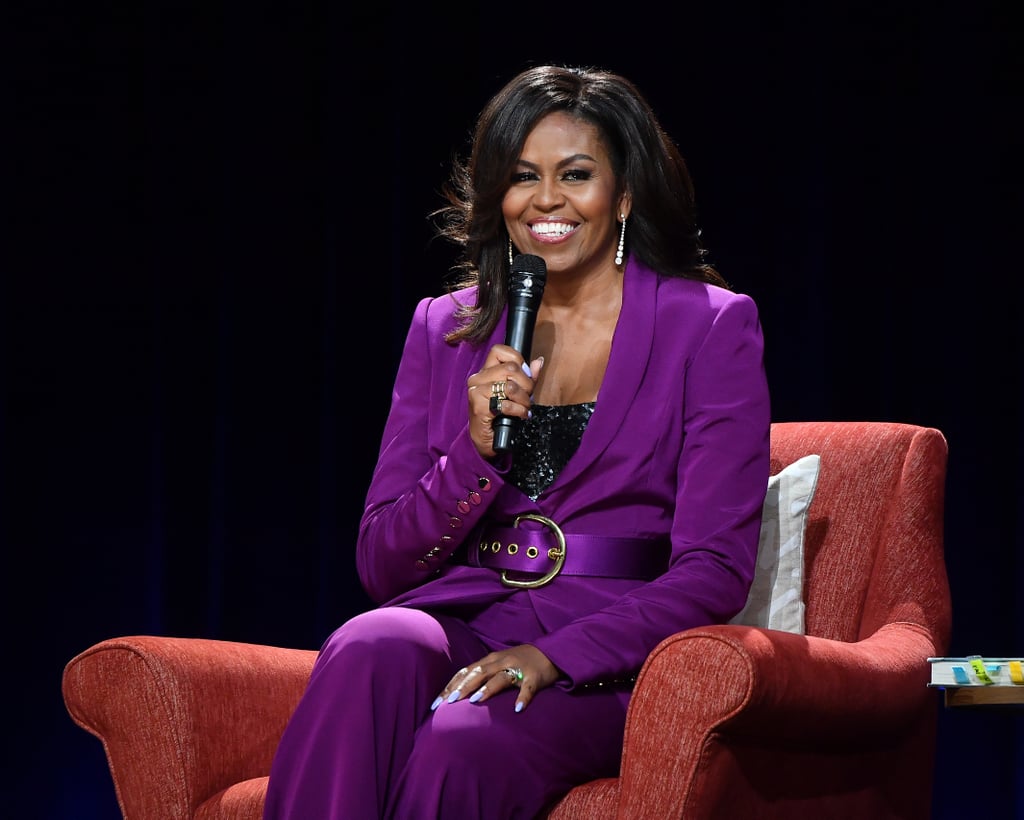 Hell Yes! Michelle Obama's Post-White House Style Evolution Now Includes a Sparkly Bustier

If you've been watching Michelle Obama's style transformation since the former FLOTUS left the White House, you'll notice her gravitating toward more laid-back silhouettes, statement heels (remember those Balenciaga boots?!), and lots more sparkle. It's the sartorial equivalent of someone letting their hair down, and with each appearance, our favorite first lady solidifies her second act — as a book author, yes, and a stylish force with something new to say. This time, she's saying it with a bold, purple, custom Sergio Hudson pantsuit and a sexy bustier peeking out underneath.
For a public appearance celebrating her book Becoming in Atlanta, Michelle paired her colorful power suit with a sequined silver bustier. Just that sliver of a slinky, sexy, sparkly, curve-hugging piece set this suit apart from the kind we became accustomed to seeing Michelle wear in the White House. While her outfits when Barack was in office were deliberate, crafted with the acute awareness of her obvious visibility (and the criticism that often came with it), this look — and the many others on her book tour — seems to be a happy departure from that. In this case, she added sparkle, a sultry silhouette, and a brilliant look-at-me shade of purple, seemingly because she can — and she looks damn good doing it. Not that we didn't love Michelle's first lady style before, but quite frankly, what's better than a woman who's dressing confidently for herself? Read on to see the outfit from all angles — and the smile that comes with it — and you'll likely agree.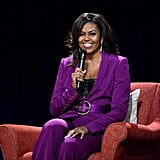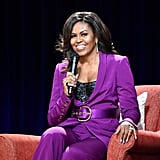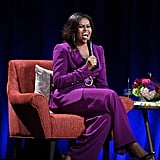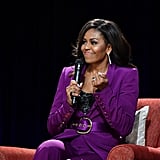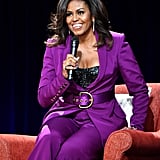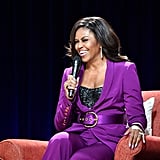 Source: Read Full Article