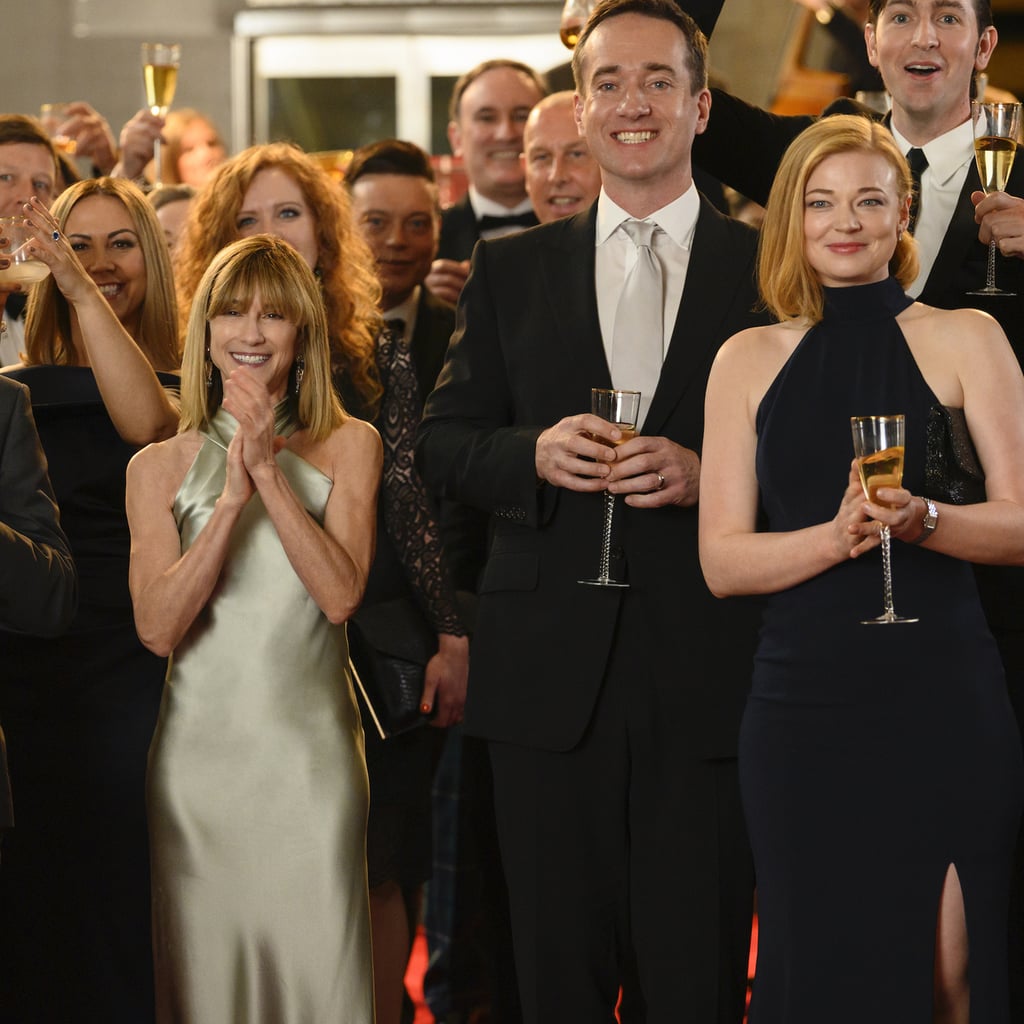 I'm Obsessed With Succession's High-Stakes Fashion Choices and Their Hidden Metaphors

When perpetually bewildered Cousin Greg makes it to his first day on the job at the Waystar Royco skyscraper in Succession's season 1, Tom Wambsgans confronts him with some brutal questions, "Forgive me, but are we talking to each other on the poop deck of a majestic schooner? Is the salty brine stinging my weather-beaten face? No? Then why the fuck are you wearing a pair of deck shoes, man?"
Yes, that dialogue tells us a lot about Tom (yikes) but it also throws a gauntlet down for Easter-egg-hunting viewers: look out, the fashion on this show is important.
Inside the world of the Succession, fashion is incredibly important to the characters since one wrong move will get you booted as an interloper in their high-stakes sphere.
Outside of the world of the show, the characters' fashion is important too. Their personalities, their intentions, and their current (mostly fraying) state of mind bleed into the characters' wardrobe and become visible metaphors that carry the story farther. Read on for some of my favorite costume details and the secret meanings behind them.
Source: Read Full Article