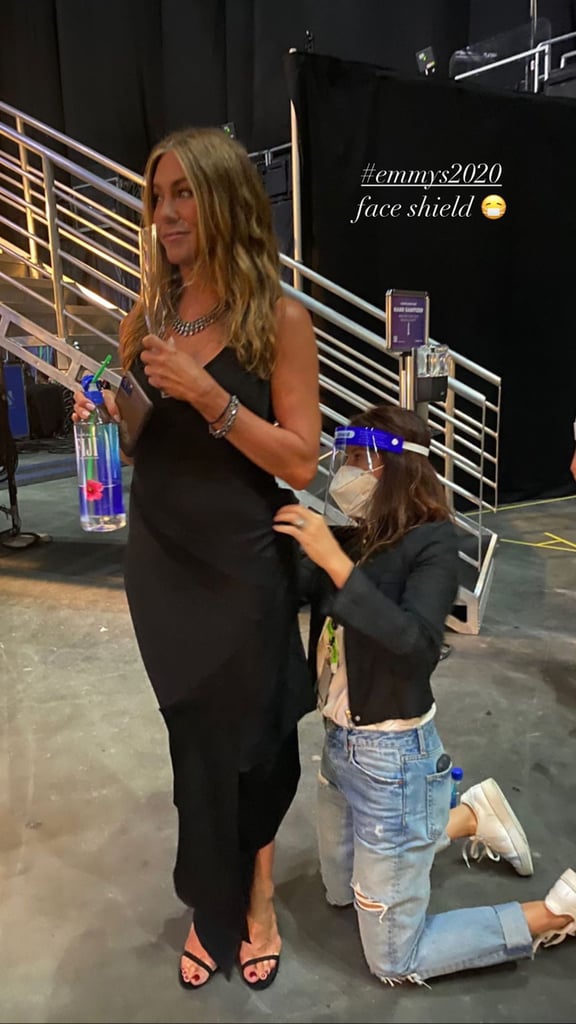 Jennifer Aniston Wore a Slinky Black Dress to the Emmys, and It's Just SO Jen

Jennifer Aniston is a woman after our own hearts at the 2020 Emmys. The actress stayed true to her fashion roots at the award show while joining Jimmy Kimmel in person at the Staples Center to hand out an award. She posted a couple of behind-the-scenes shots of both her hairstylist, Chris McMillan, and her wardrobe stylist helping her with last-minute touches on her dress before she joined Jimmy on stage. For the event, Jen wore a gorgeous silk black dress that had a ruffled hemline. She finished her look off with a diamond necklace and strappy heels.
Ahead of the Emmys, Jennifer Aniston slipped into her "other mask," aka a sheet mask, while prepping for the event wearing cozy Pour Les Femmes pajamas and drinking a tall glass of Champagne. Total *schmood*. Keep reading to get a closer look at her classic Emmys outfit.
Source: Read Full Article