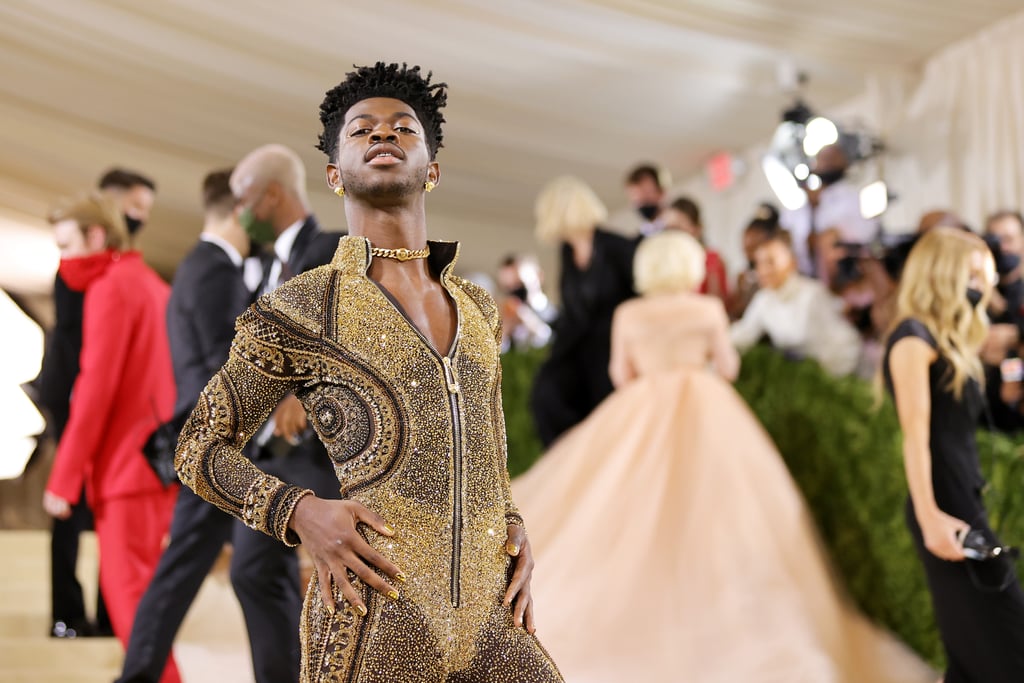 Please Join Us in Bowing Down to Lil Nas X's 3-in-1 Met Gala Look

The 2021 Met Gala theme may have been a celebration of American fashion, but it appears as though Lil Nas X garnered inspiration from Russian nesting dolls when piecing together his looks for the night. The "Industry Baby" singer wore not one but three outfits custom-designed by Versace, each layered over one another à la the aforementioned dolls.
He arrived at the Metropolitan Museum of Art looking like absolute royalty in a billowing, champagne-colored cape, and mere moments later, two men in suits helped him shed the outer layer to reveal a shiny gold suit of armor, complete with a six-pack, natch. Last, but most certainly not least, Lil Nas X's grand finale look was an intricately beaded bodysuit that zipped up the front and made him look like a sultry superhero. Read ahead to take an all-angles look at Lil Nas X's multifaceted appearance at the Met Gala.
Source: Read Full Article