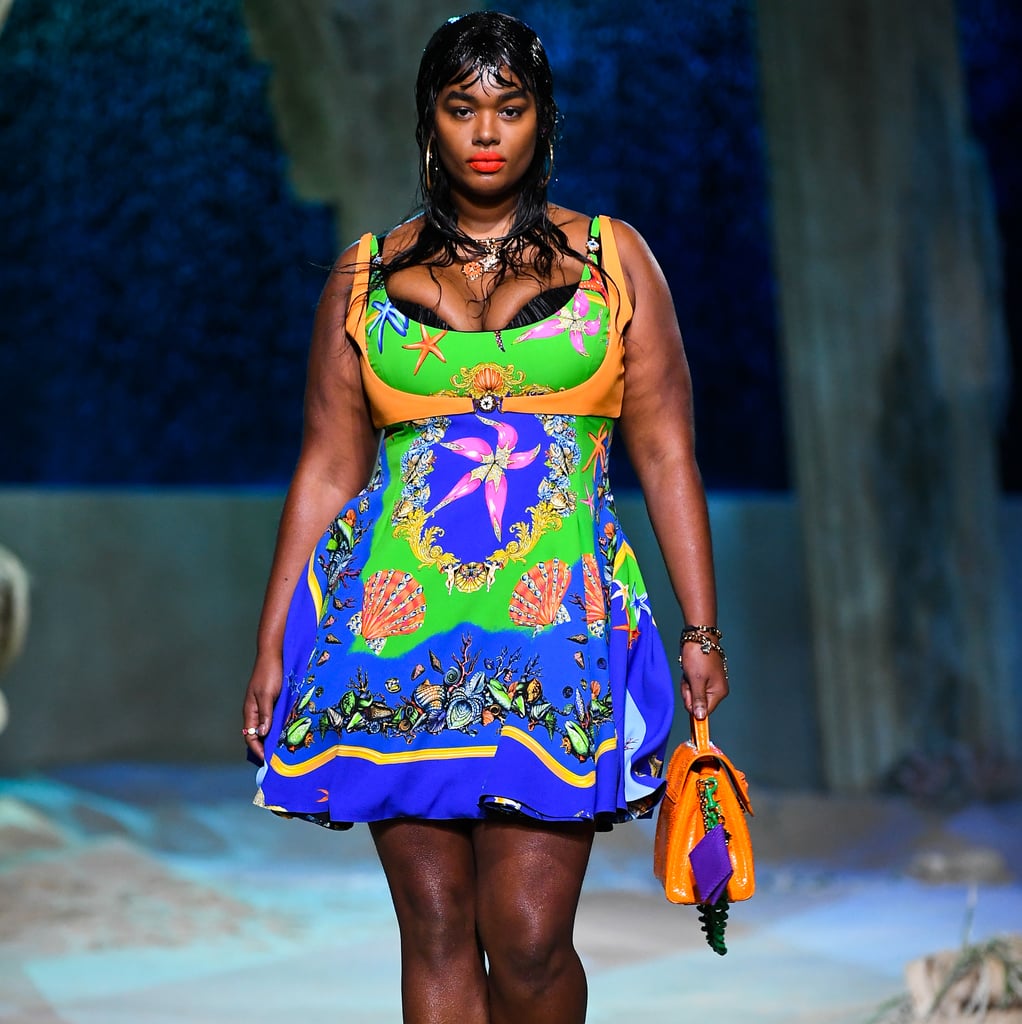 Versace's Inclusion of Curve Models on the Runway Calls For a More Diverse Future

Versace's spring/summer 2021 runway included three curve models — Jill Kortleve, Alva Claire, and Precious Lee — three more than the fashion house has ever cast on the runway before, and one more than the number of curve models cast in fall 2020 shows in Milan last season. Yup, last Fashion Week, Milan saw a single pair of curve model castings, both at Fendi. Kortleve was one of them. In total, the fall 2020 curve model castings in all four cities — New York, London, Milan, and Paris — topped off at 46, whereas that number was 86 the season before.
But for spring 2021, Donatella Versace called for a refresh. Aside from the fact that her Versacepolis show — with a utopian underwater theme that invited us to escape into a "sub-surface fantasy" with its new rendition of the Gianni Versace 'trésor de la mer' seashell motifs from 1992 — was not staged typically, it also carried a more fervent message than collections past. Donatella's decision to host a socially distanced runway show came with a few caveats. In fact, the people in the audience were her own team, all of whom tested negatively for COVID-19 prior to the event. "I thought that this was the perfect chance for me to gift a beautiful experience to all the amazing people who worked so hard to make it happen," Donatella said of the front row, which is usually, under regular circumstances, filled with celebrities.
Source: Read Full Article