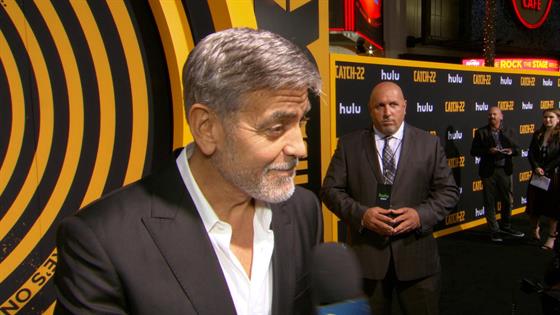 Nearly two years ago, George Clooney's life changed forever—he came a father.
It was back in June 2017 that the Oscar winner and his wife, barrister Amal Clooney, welcomed their first children together, twins Alexander and Ella.
"This morning Amal and George welcomed Ella and Alexander Clooney into their lives," a rep told E! News in a playful statement at the time. "Ella, Alexander and Amal are all healthy, happy and doing fine. George is sedated and should recover in a few days."
Of course, the Catch-22 star emerged a proud new dad ready to tackle his latest personal role. "Every single day of my life, I just feel lucky," he told The Hollywood Reporter a few months later.
Fortunately for the very busy parents, it sounds like their little ones, though about to turn the so-called "terrible twos," are not terrible at all.
"They're not terrible twos. They're good kids," Clooney assured Today's Savannah Guthrie.
Here are few more things to know about the Clooney kids:
1. Twins, But Not Identical
Sure, the brother and sister are twins, but that doesn't mean they're completely alike. "They really come out with the personalities they're born with," he told Guthrie. "My daughter will be like, 'Sit down'…They're just completely different personalities." He also told Ellen DeGeneres Alexander is currently taller. As for their interests, according to Clooney, Ella slept in Amal's closet while Alexander "goes outside and hugs my car."
2. Taking After Dad
The Hollywood A-lister is known to be a consummate prankster, something his little ones have apparently picked up. "They laugh a lot. They do pranks already," he revealed to Guthrie. According to Clooney, the youngsters put peanut butter on their shoes so it looks like "poo poo."
Source: Read Full Article