The "James Bond of Israel" took to social media to reveal he is volunteering to assist victims amid attacks by Hamas forces in a shocking video
Lior Raz is stepping onto the frontlines to help those impacted by the ongoing war in Israel.
The Fauda actor, who has been described as the "James Bond of Israel," took to social media Monday to reveal that he is volunteering to assist victims amid attacks by Hamas forces.
In a video shared to X (née Twitter), Raz, 51, is seen ducking behind a wall while missiles fly overhead.
"Acompanied [sic] by Yohanan Plesner and Avi Issacharoff, I headed down south to join hundreds of brave 'brothers in arms' volunteers who worked tirelessly to assist the population in the south of Israel," Raz, whose credits include The Crowded Room, wrote.
He continued, "We were sent to the bombarded town of Sderot to extract 2 families."
Raz's support for Israel comes as conflict erupted in the region, after a surprise, deadly attack by Hamas, an Islamic militant group over, the weekend.
On Saturday morning, the group launched air strikes into Israeli territory, also attacking by land and sea. Israel retaliated, firing missiles as well as launching a counterattack on the ground.
As of Tuesday morning, the death toll in Israel has risen to almost 1800 — at least 900 Israelis and 830 Palestinians have died — with the injuries for both parties numbering in the thousands.
Saturday's attack is being considered a significant escalation of the decades-long conflict between Israel and Palestine, which dates back to 1948.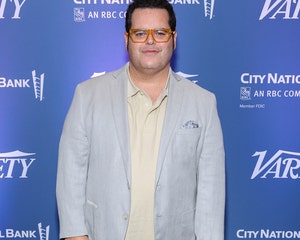 Josh Gad Claims He Was 'Shamed, Unfollowed and Threatened' After Posting About Israel Attacks
Source: Read Full Article