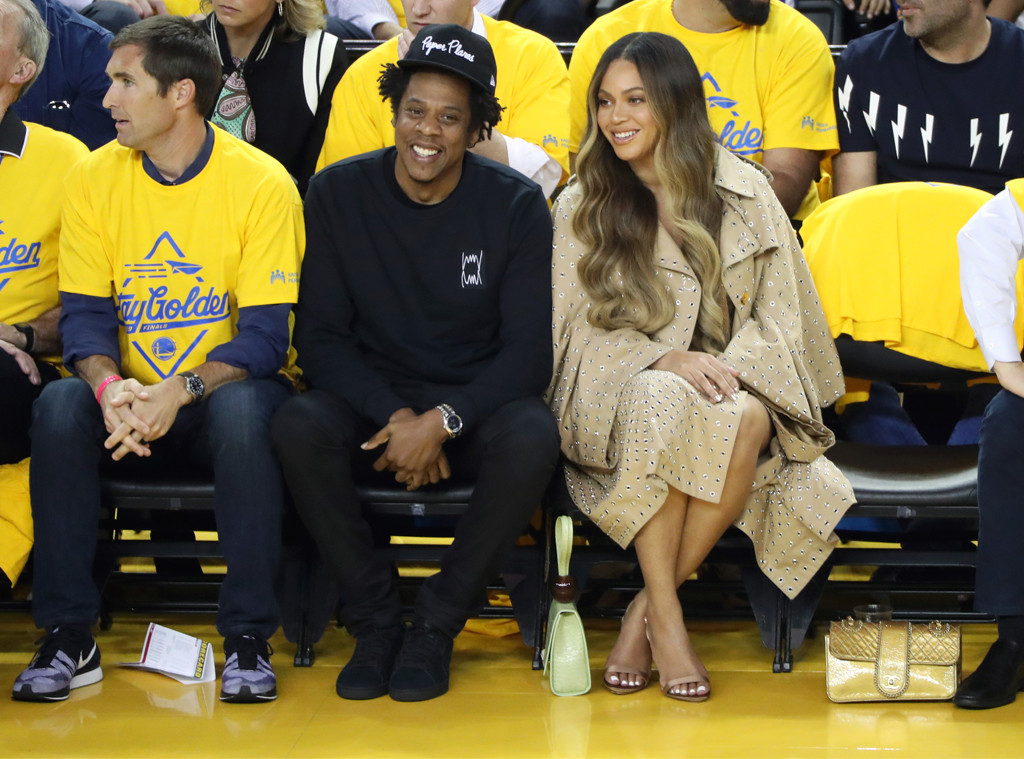 Joe Murphy/NBAE via Getty Images
If you come for Beyoncé, you come for the Beyhive too!
When you become a music superstar, chances are you develop a strong, loyal fan base that will always have your back.
For the "Crazy in Love" singer, her fans have a habit of going above and beyond the call of duty when someone tries to come for the Grammy winner.
On Wednesday night, Beyoncé and Jay-Z enjoyed a date night by attending Game 3 of the NBA Finals. And in between watching the Toronto Raptors take on the Golden State Warriors, the couple found themselves sitting next to a special guest.
That lucky attendee was Nicole Curran whose husband just so happens to own the Warriors. After photos surfaced of Beyoncè giving side-eye to the woman, the Beyhive came for Nicole. In fact, she felt the need to explain herself on social media.
"Listen Beehive," she commented on a picture via The Shade Room. "I respect Queen B. I love her! I talked to her husband twice tonight. First, to take a drink order for them both when they arrived as they were our guests. Second, to explain why I gave his wife a rose from a fan. All of this has been taken out of context. I am a happily married woman. Telling me to kill myself?????? Somehow I don't think she would support this."
It's more proof that Beyoncé's fans better known as the Beyhive are always quick to stand up for the singer.
In fact, this isn't the first time admirers have come together to defend their favorite musician. Take a look at our gallery below to see when the Beyhive united for their queen.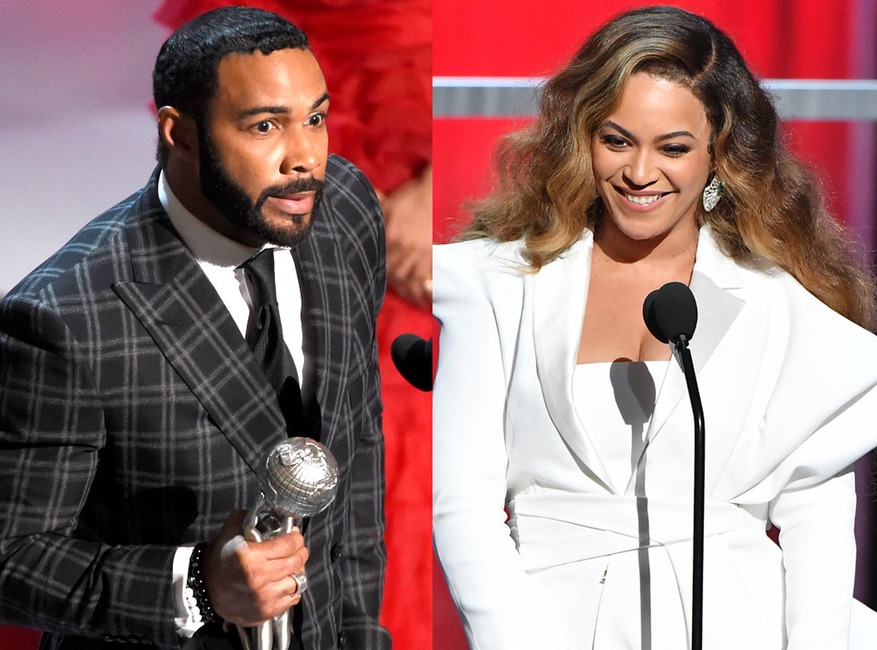 Shutterstock; Earl Gibson III/Getty Images for NAACP
Kiss and Tell
Don't get too close to Beyoncé, now! When Omari Hardwick kissed the singer not once but twice on the cheek at the 2019 NAACP Image Awards, many fans thought the actor acted inappropriately. Fans targeted Omari on his Instagram page by unleashing a swarm of bee emoji's and various memes. When the controversy first began, Omari's rep could not be reached for comment.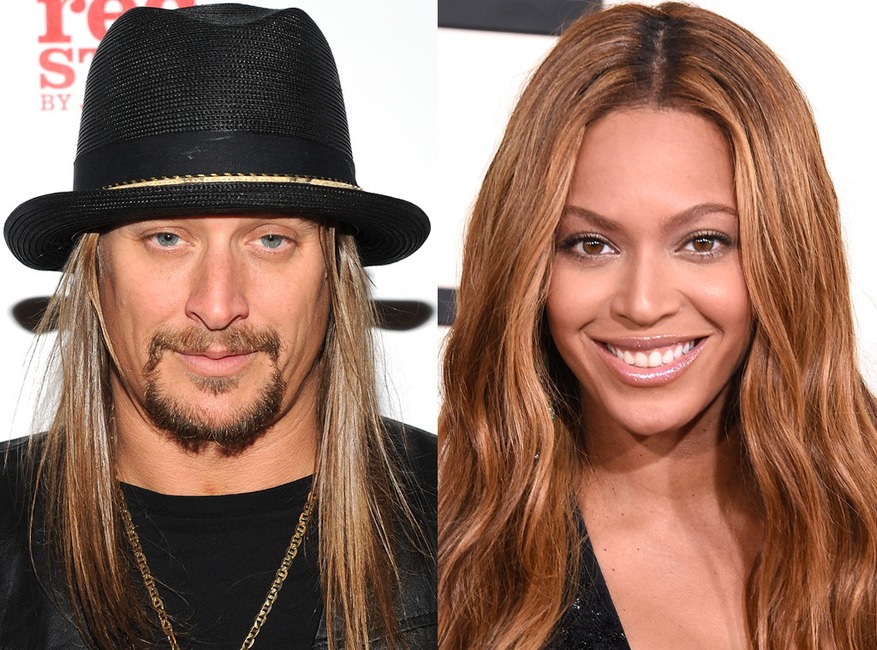 Michael Kovac/Steve Granitz/WireImage
Kid Rock Comes for Bey
In an interview with Rolling Stone, the "Cowboy" rocker threw some shade at the "Crazy in Love" singer. "Beyoncé, to me, doesn't have a f–king 'Purple Rain,' but she's the biggest thing on Earth," he told the publication. "How can you be that big without at least one 'Sweet Home Alabama' or 'Old Time Rock & Roll'? People are like, 'Beyoncé's hot. Got a nice f–king ass.' I'm like, 'Cool, I like skinny white chicks with big t-ts.' Doesn't really f–king do much for me." The Beyhive heard the comments and began flooding Kid Rock's social media pages with the bee emoji. Don't mess!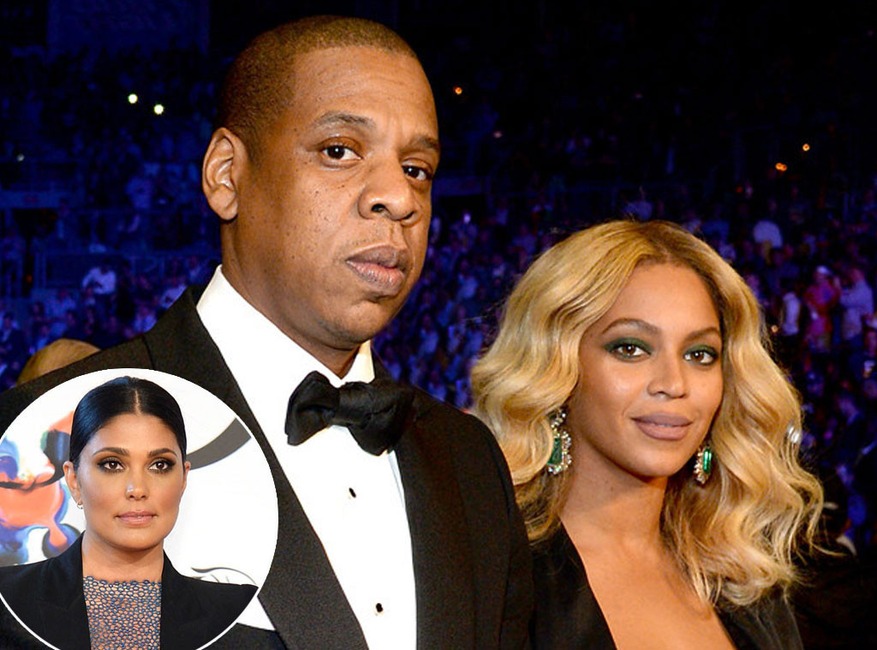 Getty Images
Who Is Becky With the Good Hair
Soon after Lemonade came out, fans had one big question they desperately wanted answered: Who is Becky with the good hair? For many, they thought Rachel Roy was the subject of the special lyrics after she posted a cryptic Instagram with the caption, "Good hair don't care." The Beyhive called her out forcing Rachel to cancel appearances and speak out against bullying. "I respect love, marriages, families and strength," she wrote. "What shouldn't be tolerated by anyone, no matter what, is bullying, of any kind."
Article continues below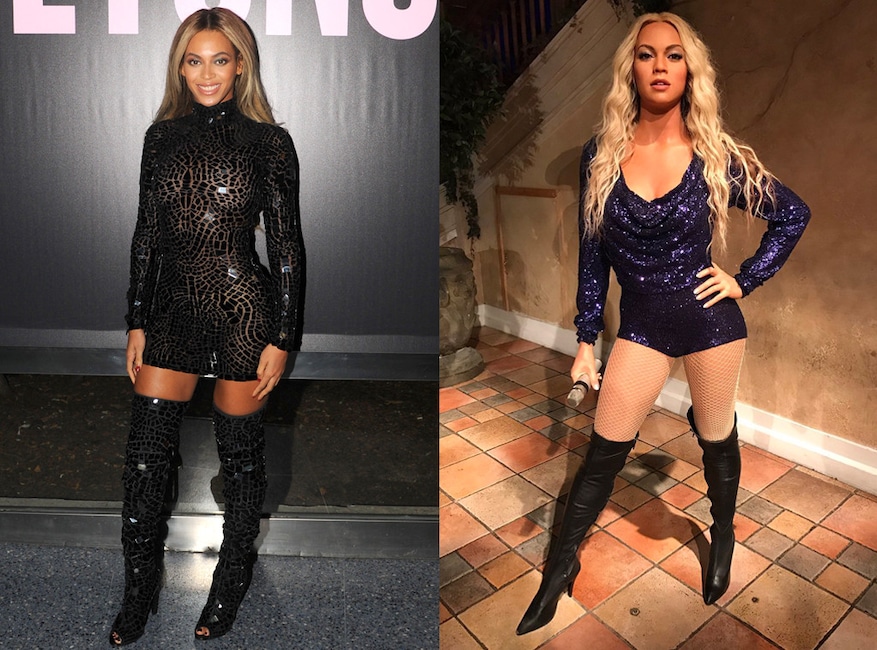 Kevin Mazur/WireImage; Twitter
Wild Wax Figure
Back in July 2017, the Beyhive started buzzing with outrage after a tweet of an alleged Madame Tussauds wax figure of Beyoncé went viral. Fans sounded off online so much that Madame Tussauds released a statement over the controversy. "Our talented team of sculptors takes every effort to ensure we accurately color match all of our wax figures to the celebrity being depicted," the statement read. "Lighting within the attraction combined with flash photography may distort and misrepresent the color of our wax figures."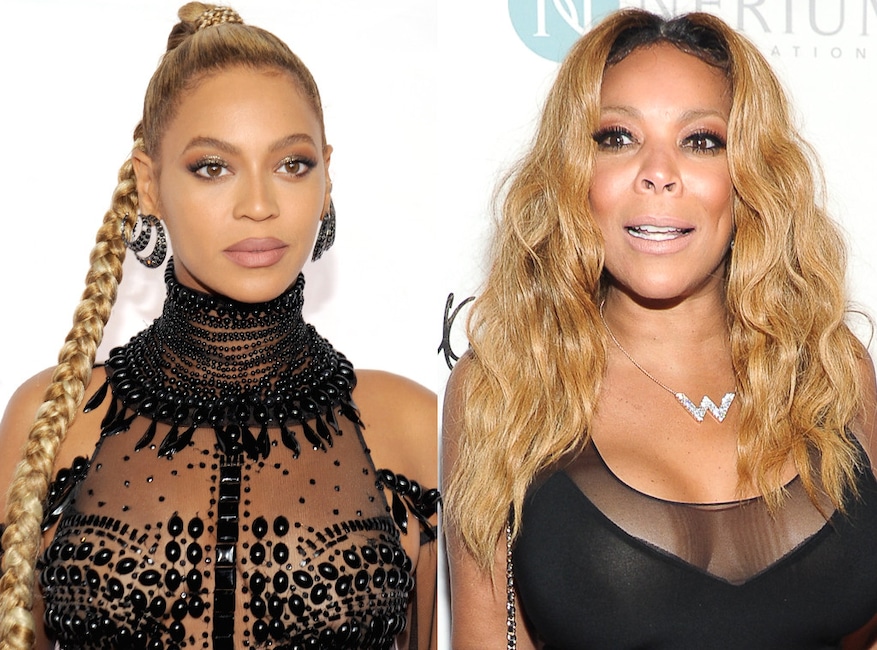 Getty Images
Hot Topics
Never one to shy away from her true thoughts, Wendy Williams got into some trouble when she discussed the singer's project for Life Is But a Dream. "I am a Beyoncé fan. I'm going to be watching this documentary—because fortunately one of the TVs in our kitchen has closed captioning, so I'll be able to understand what she says," Wendy explained. "You know Beyoncé can't talk. Beyoncé sounds like she has a fifth-grade education. She can't talk." How you doin' Beyhive? Probably not so good.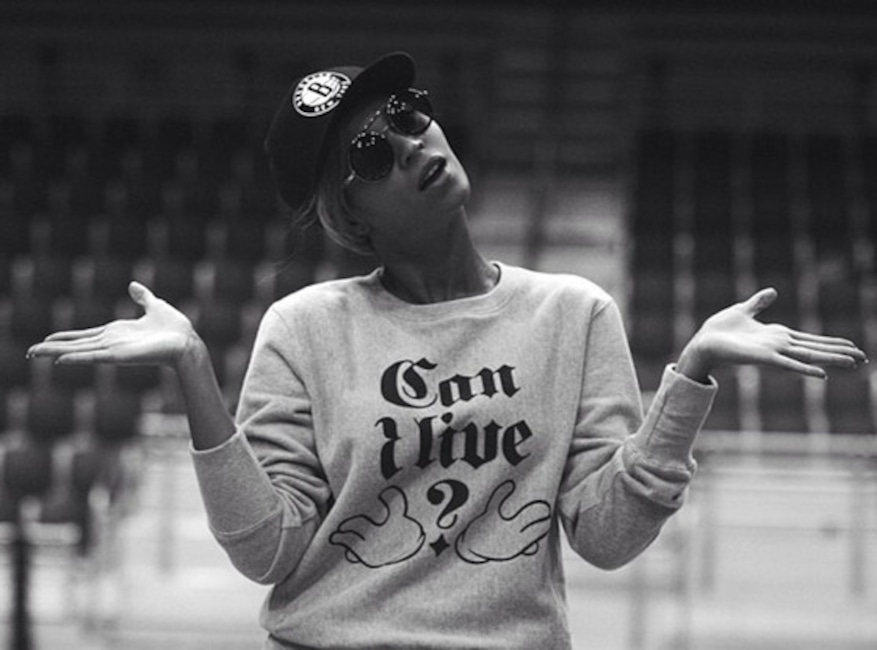 Twitter
Leaked Photos
Back in February 2015, the Internet got into a frenzy after alleged untouched photos of Beyoncé from a 2013 campaign made the rounds. While the beauty brand wasn't commenting on the legitimacy of the pictures, it didn't stop the Beyhive from expressing how upset they were about the alleged leaks.
Article continues below
So what's the lesson here? Don't mess with the Beyhive, obviously!
Don't miss E! News every weeknight at 7, only on E!
Source: Read Full Article