Angela "Blac Chyna" White, who exited 'Special Forces: World's Toughest Test' Monday, was reprimanded over "attitude" issues after tense exchanges with those leading the training exercises, and a fiery spat with castmate, Brian Austin Green.
Blac Chyna is setting the record straight about her exit from Special Forces: World's Toughest Test.
The reality star, whose real name is Angela White, was the third cast member of the season to be sent packing on Monday's new episode, deciding to drop out of the competition instead of rappelling down a 330-foot dam.
The drama started before her exit however, with White reprimanded over what was described as "attitude" issues after some of her castmates and those leading the training exercises labeled her as difficult.
In a new interview with Entertainment Tonight, the reality star denied having an attitude, and said that's simply just how she is.
Unable to render YouTube Video.
"I felt like I didn't have attitude. That's just me, right? I didn't have attitude," White said. "I'm just like, just, straight faced. Let people know that you're serious about why you're here. But they took it as [having an] attitude."
As for her drama with her castmates — i.e. that tense argument with Brian Austin Green — White said it was even more dramatic than what was shown on-screen.
"It was a little bit more drama than what you saw," White said. "And I was like, 'Hmmm, I wonder if they're gonna post the whole thing.' But, you know, it is what it is, and I felt like I wasn't sure if he was playing with me, like jokingly, or if he was trying to kind of like attack me and attack my character, so I'm gonna have like a defensive thing… I don't know him. He's just in a bunk right next to me."
While she might not have left on the best note, White said her and Green have become really close since wrapping the show, telling ET, "we got really cool."
"I must say, we became really close and really cool after that," she added. "Even when I see him, it's like, 'Hey man!' You know, giving each other hugs and stuff… We got really cool."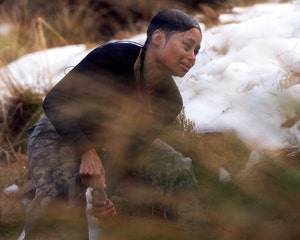 Blac Chyna Gets Reprimanded Over 'Attitude' Issues on Special Forces, Breaks Down & Quits Over Challenge
What viewers didn't get to see was that Green — her bunkmate in the barracks — ended up being somewhat of an ally to White on the Fox competition series, helping her through her remaining challenges.
"He helped me out throughout the rest of the things that we had to do," White said, before touching again on the fiery spat. "[But] when you're in that moment and you're so used to being attacked, you know, like myself, you're gonna go in defense [mode], and I kinda like let it get the best of me."
As for her decision to leave, White said the dangerous challenges weren't worth not making it home to her children — son, King, 10, whom she shares with rapper Tyga, and Dream, 6, from her relationship with Rob Kardashian.
"In my mind, I was like, 'If this rope pops, I'm done.' I gotta go home to my kids. I have things to do," White said when she was met with the view over that daunting 330-foot dam.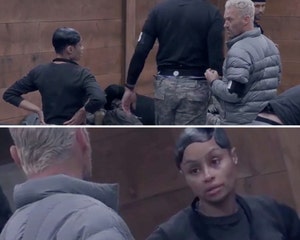 Blac Chyna Snaps at Brian Austin Green on Special Forces: 'I'm Not Playing with You'
Even though her experience on Special Forces was short, White said she's glad she did it.
"Honestly, I wanted to see how far I [could] go," she added of her motivation for joining the cast. "I watched season one and, you know, there's a difference between watching something on TV and actually doing it yourself."
White continued, "And I must say, it was very intense. But I'm glad I did it though."
Special Forces: World's Toughest Test airs Mondays on FOX.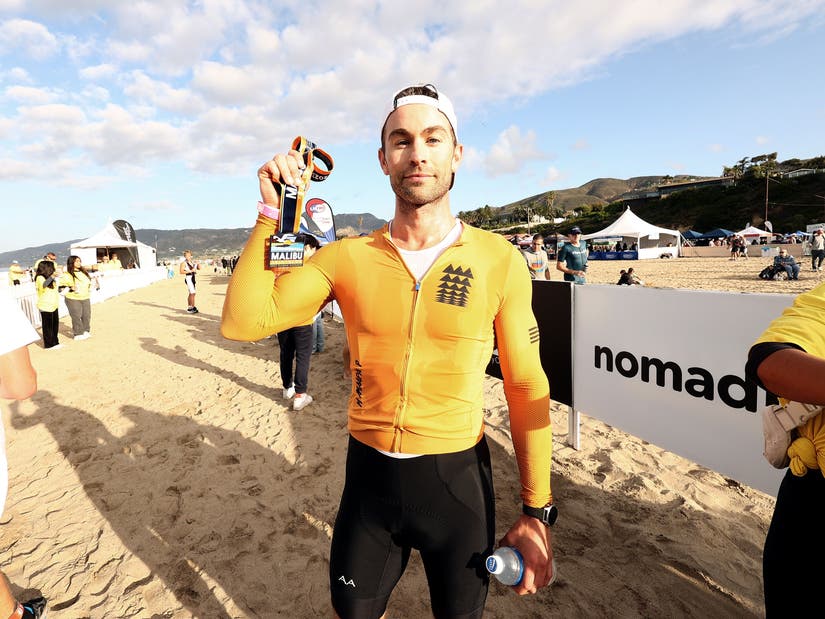 Source: Read Full Article