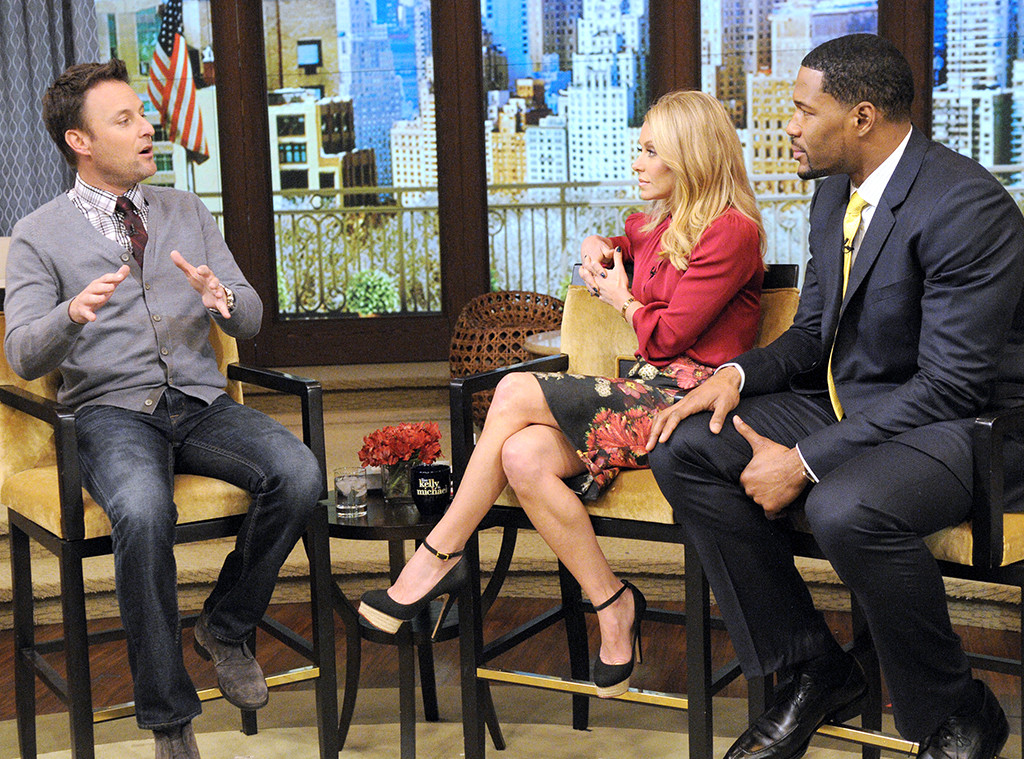 Lorenzo Bevilaqua/Disney-ABC via Getty Images
Not everyone will accept a rose from the world of Bachelor Nation.
It's no secret that The Bachelor and The Bachelorette have been huge successes for ABC and the reality TV genre. In fact, it's hard to go a week without one of the stars being water cooler talk in and out of the office.
But just when you thought everyone around you was a fan of the franchise, Kelly Ripa surprised viewers with her honest opinion.
"You know how I feel about this show. It disgusts me," she shared on LIVE with Kelly and Ryan. "I thought that I was disgusted because I couldn't stand the idea of 25 exceptional women fighting over one, ordinary fella, in my opinion. You know how I feel ladies! We are too special to be arguing over a guy."
But for every skeptic of the show are lots of fans who can't help but tune in week after week for what is likely the most dramatic rose ceremony ever.
Mila Kunis and Ashton Kutcher have spoken about their love for certain contestants while Lea Michele once told Jimmy Kimmel that she is "so obsessed."
So where do your favorite stars land on the love—or hate—spectrum for Bachelor Nation? Take a look at our gallery below to see who's a fan and who's a bit more hesitant to follow these love stories.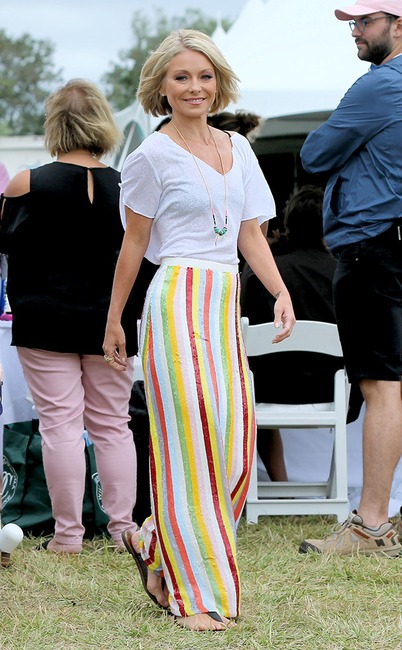 Christopher Peterson/Splash News
Kelly Ripa
When it's time for Monday night, don't expect this talk-show host to be watching. "You know how I feel about this show. It disgusts me. I thought that I was disgusted because I couldn't stand the idea of 25 exceptional women fighting over one, ordinary fella, in my opinion," she shared on Live! With Kelly and Ryan. "You know how I feel ladies! We are too special to be arguing over a guy."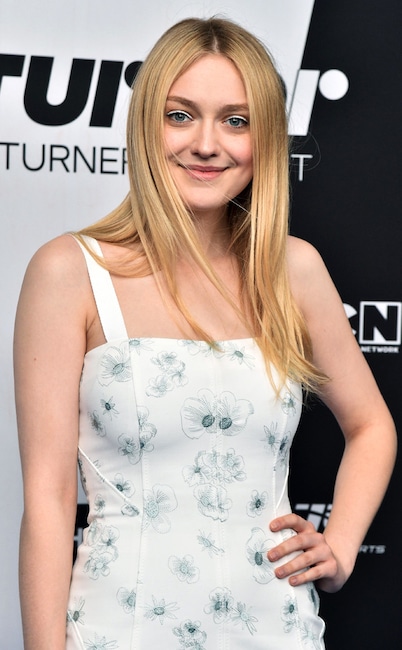 Andrew H. Walker/REX/Shutterstock
Dakota Fanning
The Alienist actress opened up to W magazine in July 2018 about her top TV obsession and spoiler alert it is The Bachelor and The Bachelorette. "Yes! I'm obsessed with The Bachelor and The Bachelorette. Some of the best TV I've ever seen was the breakup of Arie [Luyendyk Jr.] and Becca [Kufrin] on last season's Bachelor," Fanning told the magazine. "That's what I'm trying to figure out: With reality television, if it's all set up and fake, then they've got the greatest actors in the world."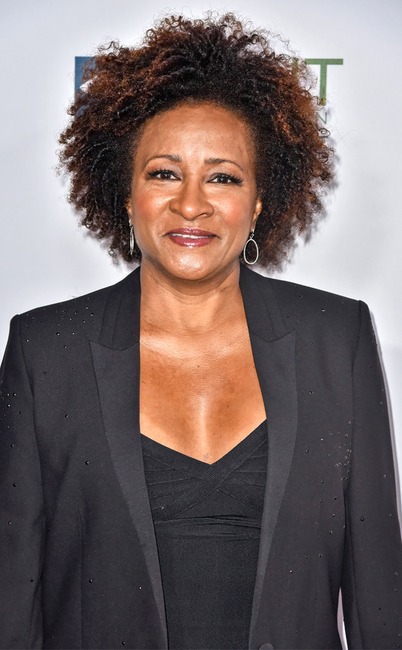 Brandon Williams/FilmMagic
Wanda Sykes
This comedian isn't exactly a fan of the franchise. "It's just annoying and also promotes bad behavior and it just makes women look stupid. It does!" Wanda recently shared with Entertainment Tonight. "All these women after all this, just one sorry dude — you know, really? Come on! I've just had enough of the silliness."
Article continues below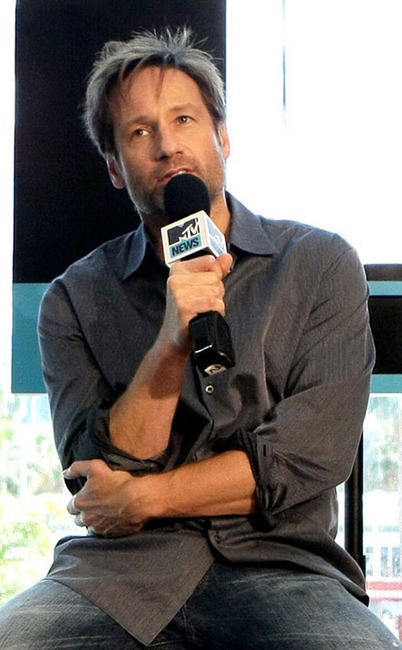 Jerod Harris/Getty Images
David Duchovny
Around 2012, the X-Files actor began tuning in to the show with his daughter. "I would watch it for clues as to what kind of guy she would gravitate towards; she didn't know that I was watching it for that reason, but I would be the silent judgment of her picks," he told Jimmy Kimmel. His least favorite contestant was Season 12 winner Jordan Rodgers. "My poor young daughter was mesmerized by the flip of his hair," the actor admitted. "[But] I didn't trust him."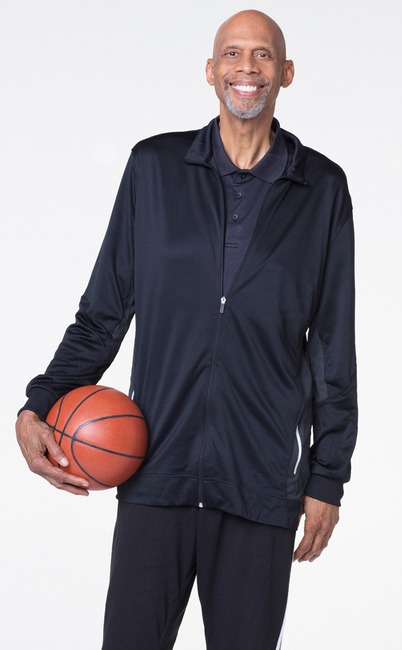 Disney ABC Press
Kareem Abdul-Jabbar
In January 2017, the former NBA player penned a guest column for The Hollywood Reporter where he discussed his hesitations about The Bachelor franchise. "As entertaining as these shows are (and they really are compelling fun), there is an insidious darkness beneath the fairytale pabulum they are serving up," he wrote.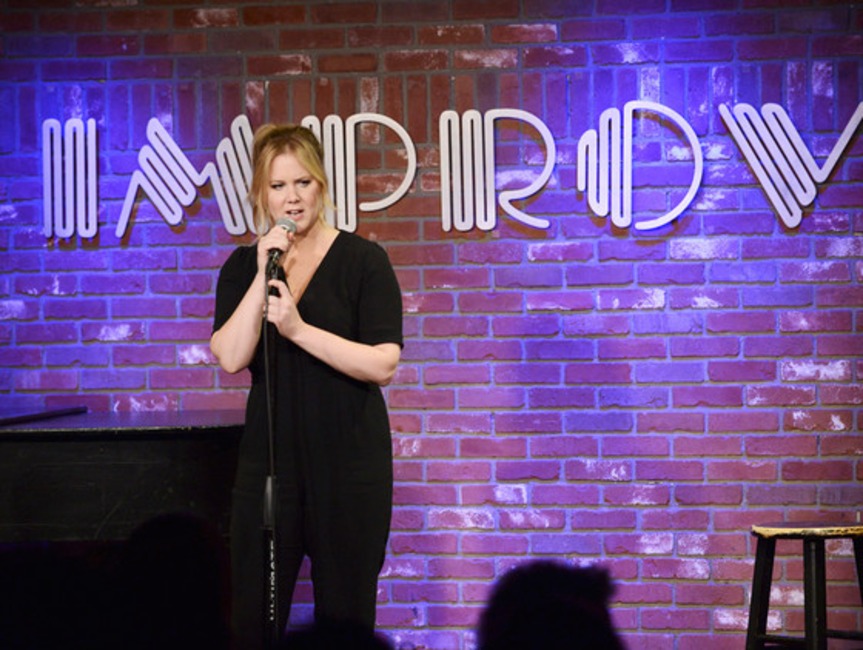 ABC/Matt Petit
Amy Schumer
The Trainwreck star is a self-professed "huge fan" and even made a guest appearance on the show (infamously calling one of the contestants "a turd"), and was such a big hit with the crew that ABC even wanted her to become the next Bachelorette.
Article continues below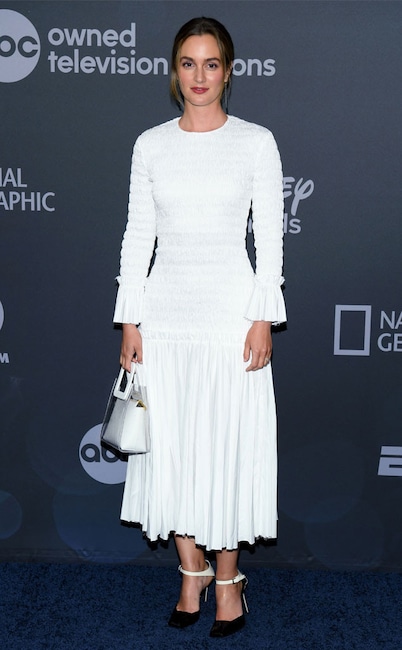 Andrew H. Walker/Shutterstock
Leighton Meester
During an appearance on The Late Late Show With James Corden, the Gossip Girl alumna was asked which reality show she would appear on. She decided on The Bachelor with hesitation. "It's so dirty and so wrong and so terrible yet I watch it and I'm like 'if you can't win The Bachelor, what's wrong with you?'" she shared.
Instagram
Kaley Cuoco
Some people wear their hearts on their sleeve…The Big Bang Theory star wears her roses on her pants. Yes, Cuoco loves the show so much she had leggings custom-made, and hosts weekly viewing parties. Along the way, she's become BFFs with former Bachelorette Ali Fedotowsky, too.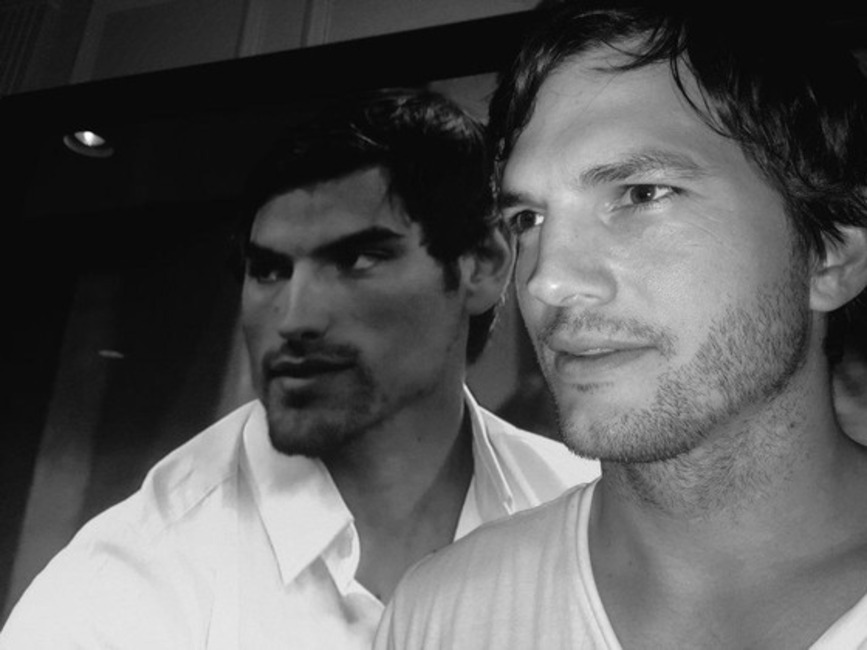 Twitter
Mila Kunis
The actress revealed her obsession when she forced husband Ashton Kutcher stand next to the TV when lookalike contestant Jared Haibon was on-screen. "I'm trying to figure out why mila is making me take this picture," Kutcher tweeted.
Article continues below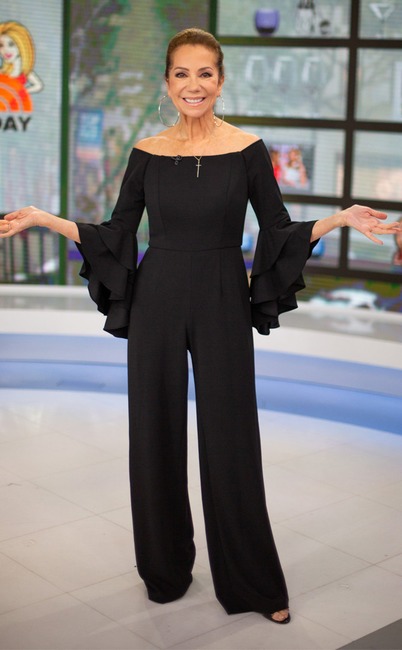 Nathan Congleton/NBC/NBCU Photo Bank via Getty Images
Kathie Lee Gifford
When co-hosting with Hoda Kotb, the morning show veterans would often discuss the latest episode of The Bachelor during "Today's Talk." During numerous discussions, Kathie Lee made it clear that she didn't find the show believable and an ideal way to find a lasting partner.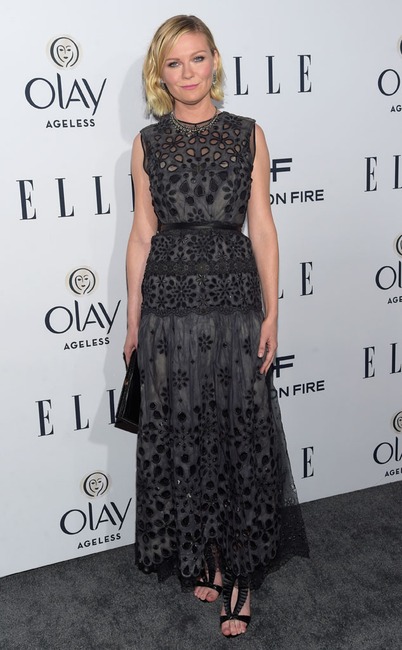 Jason Kempin/Getty Images
Kirsten Dunst
You know someone is a committed fan when their friends buy them clothing related to the show. "My girlfriends got me a T-shirt that says 'Most. Exciting. Rose Ceremony. Ever,'" the Fargo star once revealed to Entertainment Weekly. So why does she love it so much? "The girls go so crazy over this dude they don't know, and they're so in love with him and dying for these roses," Dunst said during an appearance on The Tonight Show With Jimmy Fallon. "Like, you haven't even met the guy for five minutes and you're already ready to rip this girl's hair out!"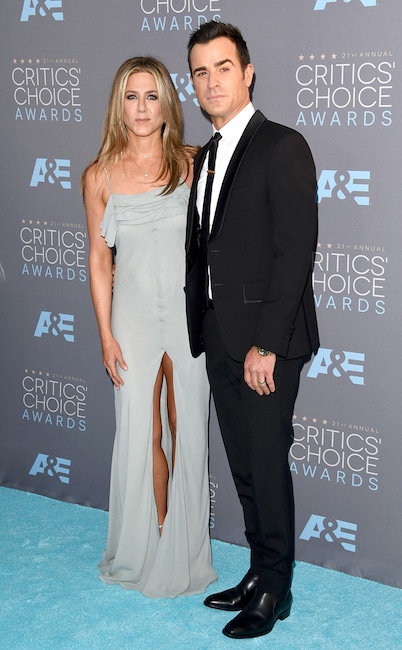 Jason Merritt/Getty Images
Jennifer Aniston & Justin Theroux
Everyone's favorite Friend admitted her love for the reality show, saying in an interview with Access Hollywood, "It's a train wreck!" And she and her ex-husband even watched together, telling THR, "Justin and I, just for fun, watched—and two hours later, we were addicted. It was like junk food."
Article continues below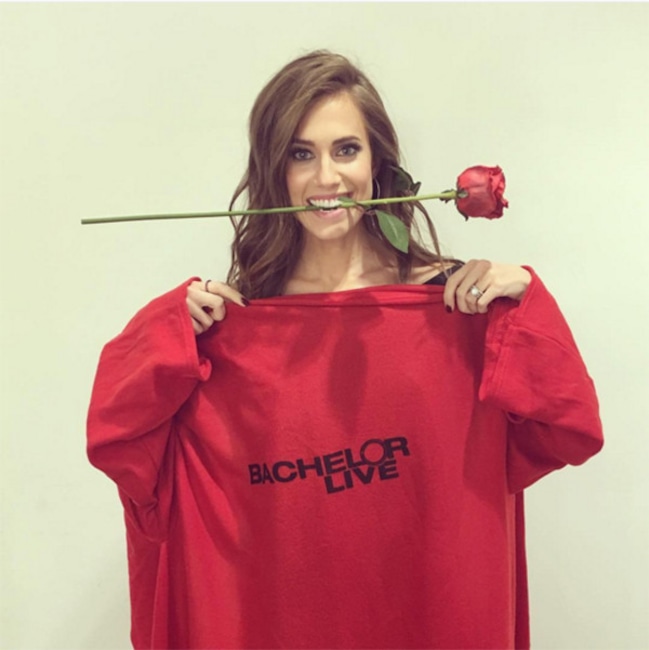 Instagram
Allison Williams
The Girls star is a big fan of the show. Like, huge. In fact, she even has a Bachelor snuggie and attended weekly viewing parties with her husband Ricky Van Veen when they first got together.
"I would not be married to my husband if it weren't for this show," she said on Bachelor Live (which she called a "#careerhighlight" on Instagram). "We went to a weekly viewing party every week, and it was like a big group date, but with both genders equally distributed…it was how we met up."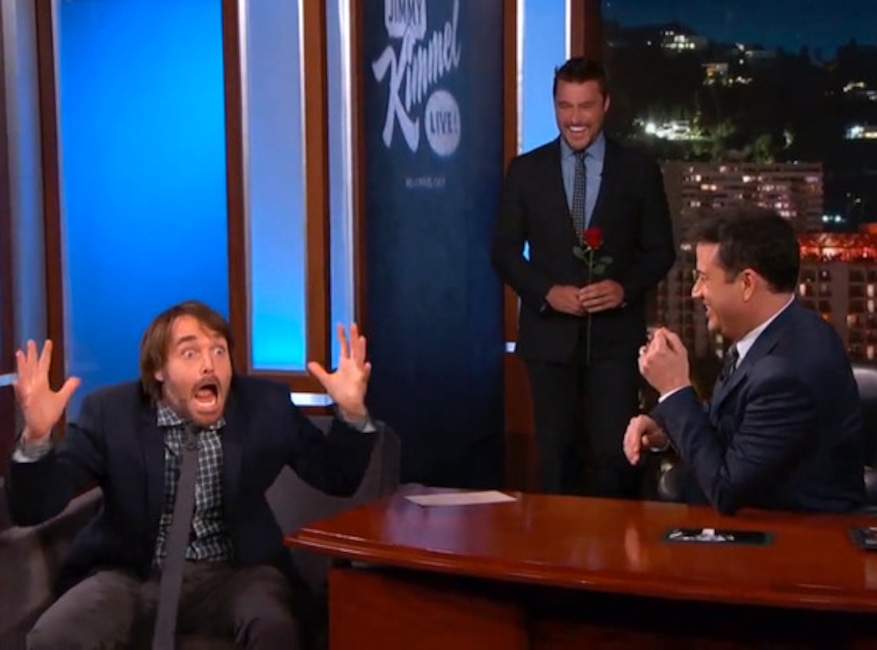 YouTube
Will Forte
The Last Man on Earth star is such a fan that Chris Soules surprised him during an appearance on Jimmy Kimmel. "I cannot explain my love for it," Forte gushed, just before Prince Farming appeared. "I love it so much."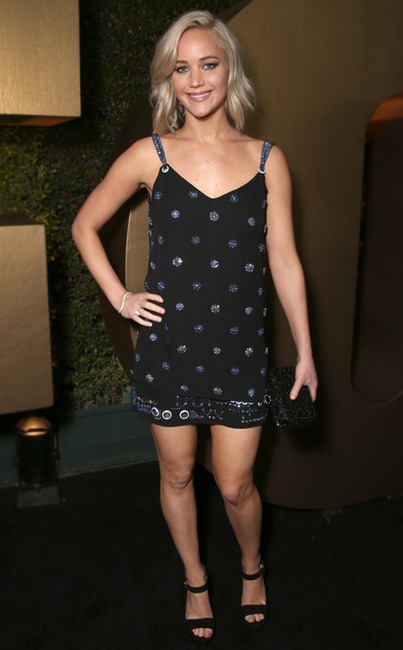 Todd Williamson/Getty Images
Jennifer Lawrence
According to president of Bachelor Nation Chris Harrison, the Oscar winner is a big fan of the franchise. "Jennifer Lawrence was awesome… I was really looking forward to meeting her," he told TV Guide. "And then she walks up and she tells me how much she loves [the show]. I'm like, 'You like The Bachelor?' and she was like, 'Duh, I'm a girl.'"
Article continues below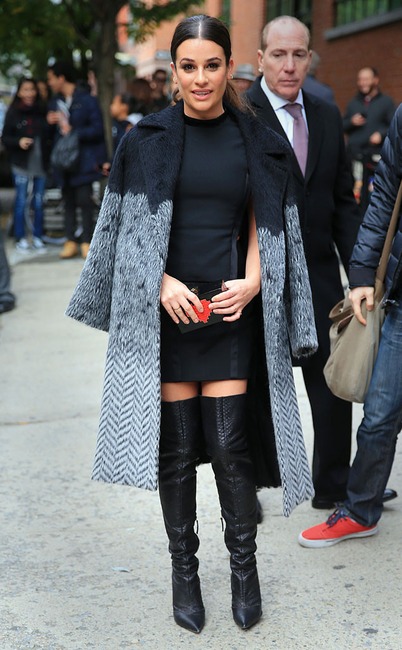 Xposure/AKM-GSI
Lea Michele
"I'm so obsessed it's ridiculously unhealthy," the Scream Queens star told Jimmy Kimmel of her addiction to The Bach.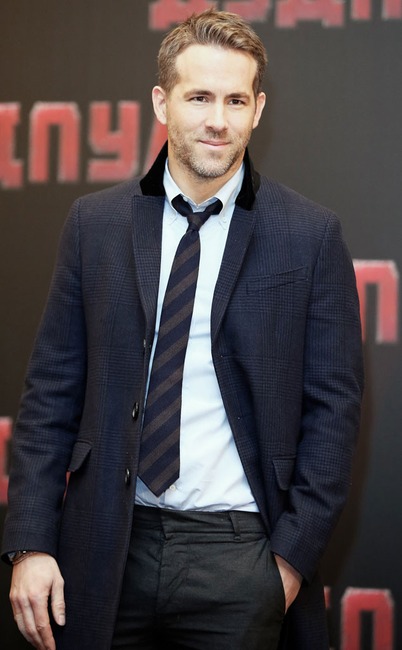 Gennady Avramenko/Epsilon/Getty Images
Ryan Reynolds
The Deadpool star promoted his superhero flick by live-tweeting the premiere episode of Ben Higgins' season, and had also revealed himself to be a fan of Lifetime's unREAL, a show created by former Bachelor producer Sarah Gertrude Shapiro.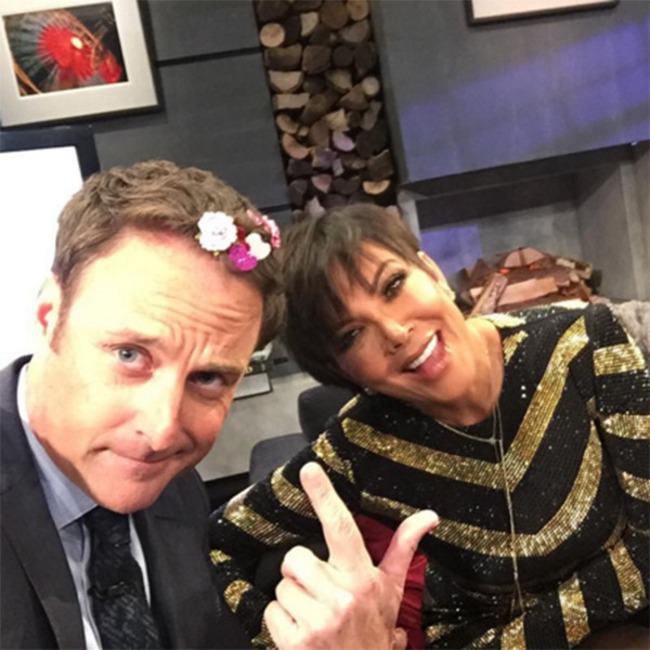 Instagram
Kris Jenner
A longtime fan of the show, the Kardashian matriarch appeared on Bachelor Live, where she show down rumors that she hooked up with former Bachelor Ben Flajnik. She also dished on which of her children would be most likely to go on the show.
Article continues below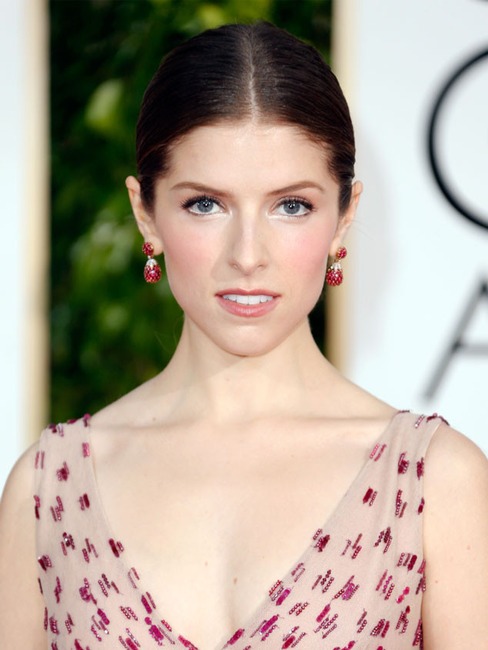 Jeff Vespa/WireImage
Anna Kendrick
The Pitch Perfect star started a Twitter love-fest with future Bachelorette Kaitlyn Bristowe during her weekly hilarious live-tweets of Chris Soules' season. One choice tweet? "Kaitlyn can do better. Like if my boyfriend left me for her, I'd get it."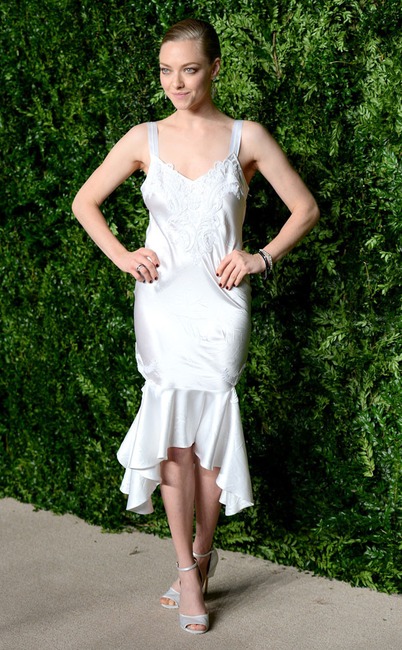 Andrew Toth/Getty Images
Amanda Seyfried & Justin Long
The actress has been known to live-tweet The Bachelor, and used to watch with former BF Justin Long. "We watch The Bachelor and The Bachelorette," she told Ellen DeGeneres. She then described the show as "a train wreck." But you can't look away, can you?!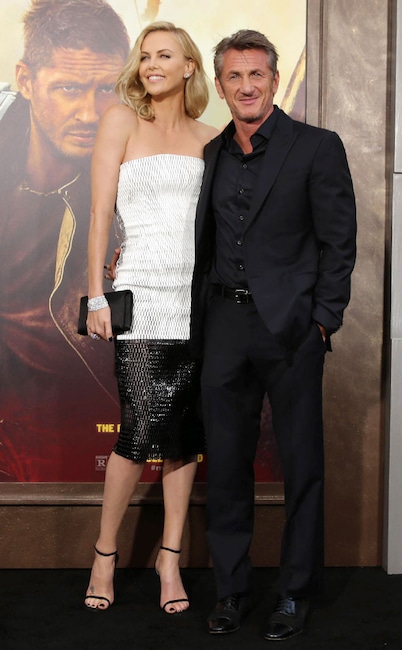 Eric Charbonneau/Invision for Warner Bros./AP Images
Sean Penn & Charlize Theron
Maybe they split up over the outcome of one of the seasons?! Prior to their split, Penn revealed he and then-GF Theron watched the reality show together.
"We argue about whether or not we should fast [forward]," he told Jimmy Kimmel back in March. "I don't really want to hear the conversations, I want to know the decisions. You can decide on this one or this one. And I want to see somebody cry. And then see somebody get ecstatic and then see them cry."
Article continues below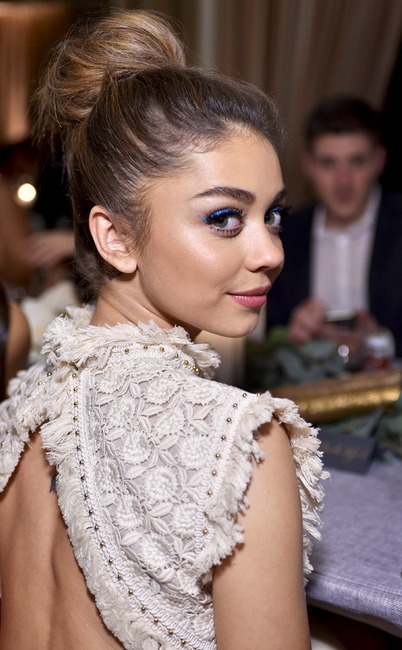 Stefanie Keenan/Getty Images
Sarah Hyland
The Modern Family star used the blushing emoji after meeting Ben Higgins, writing on Twitter, "You guys. I met #TheBachelor Ben. Pretty big deal." (Her MoFam co-star Eric Stonestreet is also a fan.) She is currently dating The Bachelorette fan-favorite Wells Adams.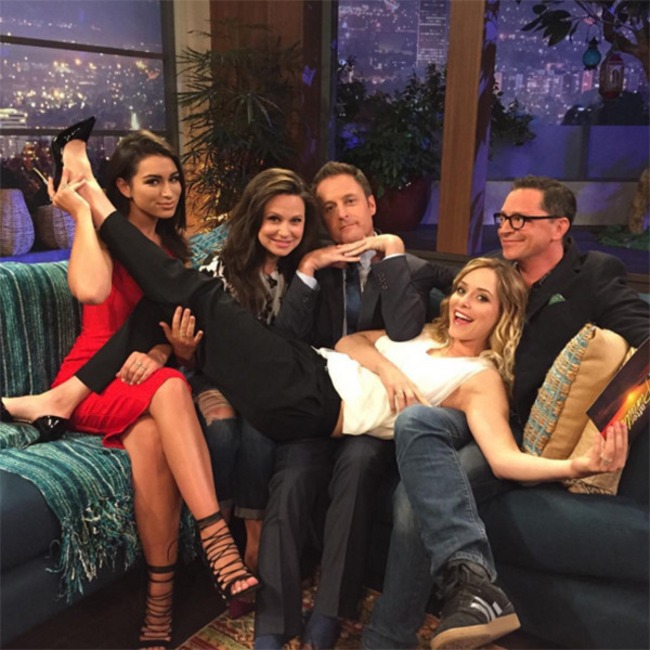 Instagram
Katie Lowes & Josh Malina
During an appearance on After Paradise, the Scandal stars admitted most of the ABC hit drama's cast was "obsessed" with the show, including Scott Foley!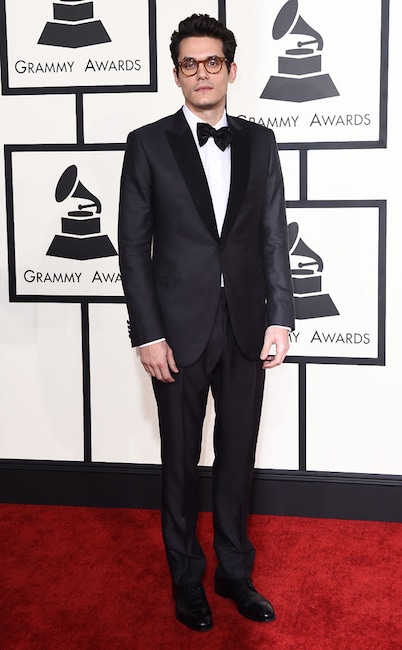 Jordan Strauss/Invision/AP
John Mayer
The sensitive singer isn't ashamed of his viewing habits, telling Ellen DeGeneres on her show, "I don't even feel like it's my fault for liking it. It's not a guilty pleasure. It's designed to be a pleasure."
Article continues below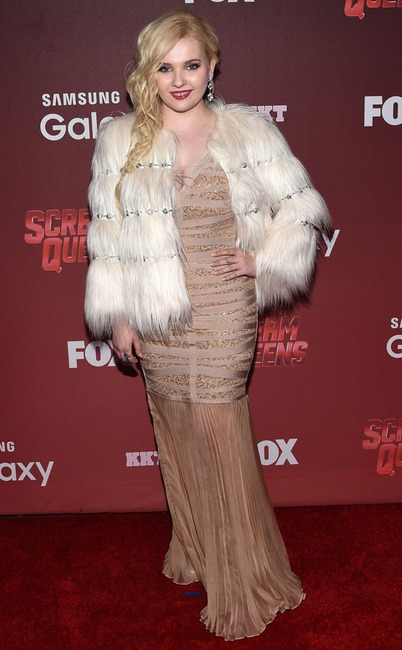 Amanda Edwards/WireImage
Abigail Breslin
The Scream Queens star loves the show so much that she actually appeared via Skype on the inaugural episode of Bachelor Live, asking Bachelor Ben Higgins why he kept calling the contestants "young ladies."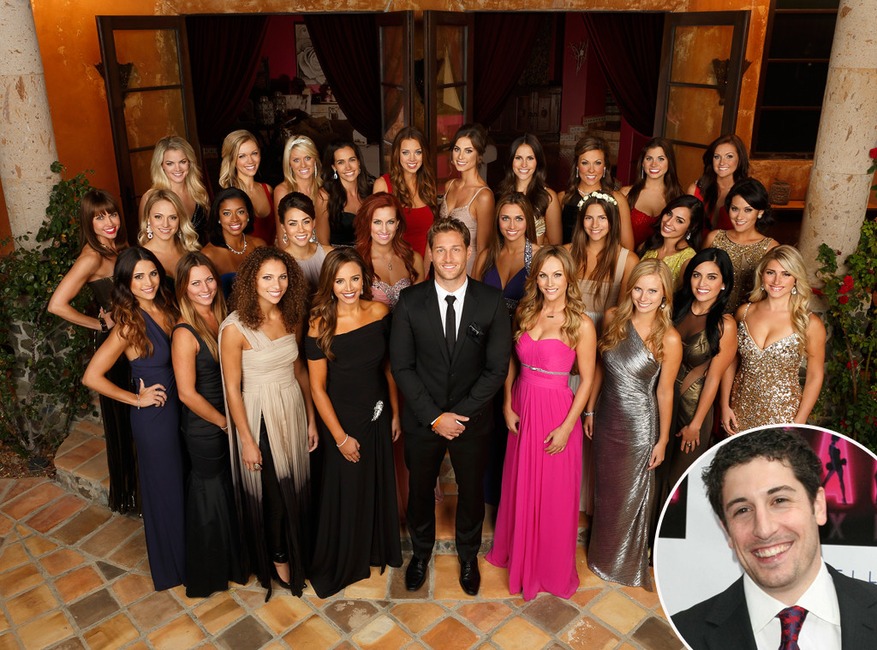 ABC/Craig Sjodin; PatrickMcMullan.com/Sipa Press
Jason Biggs
The OITNB star and his wife Jenny Mollen became so infamous for their (sometimes controversial) live-tweets that she ended up co-hosting the Bachelor in Paradise after-show with Chris Harrison.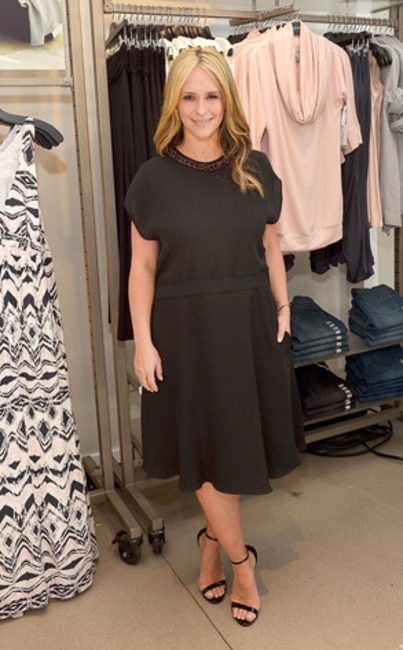 Charley Gallay/Getty Images for A Pea In The Pod
Jennifer Love Hewitt
The Ghost Whisperer star was such a fan that she even went on a date with former Bachelor Ben Flajnik after he first appeared on The Bachelorette! While she denied the romance rumors back in 2011, Flajnik admitted, "It was right in the middle of the time when I was deciding to be the Bachelor. When this is all said and done, ending up with a Hollywood celebrity is not something that I want."
Article continues below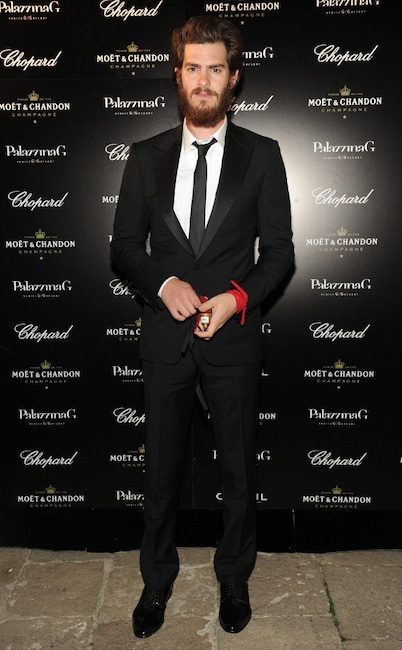 Stefano Guindani/sgpitalia.com
Andrew Garfield
Even superheroes get sucked in! "It's the greatest show on TV," the former Spider-Man told Total Film.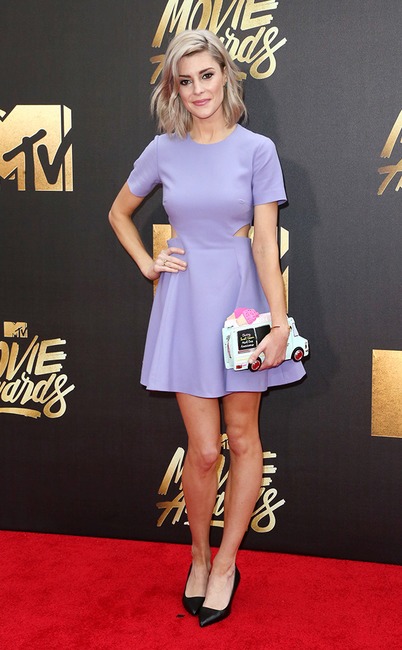 Frederick M. Brown/Getty Images
Grace Helbig
The YouTube star is all about live-tweeting The Bachelorette and this season she was all of us when Becca Kufrin sent Jason home. "IF JASON ISN'T THE NEXT BACHELOR I'M GONNA LOSE MY GOD DAMN MIND. #TheBachelorette," she tweeted in 2018 and we feel you girl.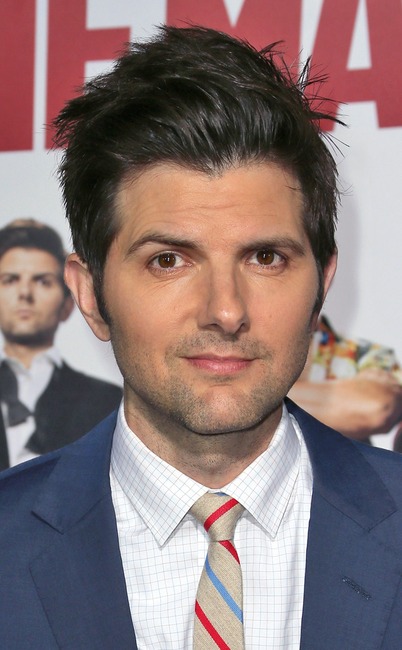 Getty Images
Adam Scott
"I refuse to say it's a guilty pleasure because I feel no guilt whatsoever," the Parks and Recreation star told Meredith Vieira, adding that he prefers The Bachelorette over the original show.
Article continues below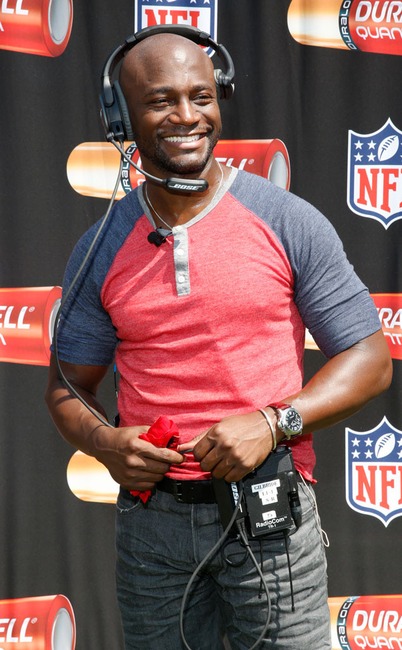 Mark VonHolden/Invision for Duracell/AP Images
Taye Diggs
"I'm watching DVR ed episodes of the bachelor. I'm addicted. I may have a problem. I'm sorry," the actor once tweeted. No need to apologize, Taye!
The Bachelorette airs Monday nights at 8 p.m. on ABC.
Don't miss E! News every weeknight at 7, only on E!
Source: Read Full Article