Cardi B and Offset attended the Billboard Music Awards last night, and their time on the red carpet is best described as thirsty. In true Cardi and Offset form, the couple wasted no time getting their PDA on, by which I mean they licked each other's tongues. And at one point Cardi swung her leg up so Offset could hold it as they posed for pictures. Which, was cute! But also lead to a low-key wardrobe malfunction.
Because the internet is a gross place, photoshopped pics of Cardi have been making the rounds on Twitter and Instagram, and now she's out here responding. And naturally she's semi-naked in front of a mirror.
"Y'all motherf*ckers going around showing this f*cking picture, now y'all photoshopping it even more, like oh 'Cardi p*ssy Cardi p*ssy," she said via Instagram. "First of all that ain't my p*ssy, my p*ssy right here. This where I birthed my daughter from. This right here, the part that shows, you know when I'm going like this? That's just my ass."
https://www.instagram.com/p/Bw8e2vNhArc/
A post shared by Juicy Gossip UK ☕️🐸🇬🇧 (@juicygossipuk) on
She continued, "You know when you got a fat ass. That sh*t gets fat right here. This the part right here, this the part that gives the dick comfort. Know what I'm saying? This the part when you go like this, in and out, that's what this n— feel. That's my ass."
Oh, and Cardi ended her musing with, "Y'all want to look at my p*ssy so bad? You should've went to see me when I was a motherf*cking stripper and I was promoting myself like, 'Come see me.' Now, too bad!"
SHUT! IT! DOWN! CARDI!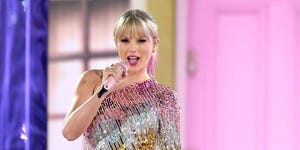 Source: Read Full Article