What's happening: Mercury Retrograde is officially over today! You're finally able to let go of ex-related drama, move on from the past, and step forward into your love life baggage-free. The Moon is in flamboyant Leo all weekend, before entering earthy Virgo on Monday. The Moon harmonizes with lovely Venus on Tuesday, and then on Wednesday, connects with Mercury and Pluto. Right afterwards, the Moon enters romantic Libra.
What that means for you:
Aries
If you're into hooking up, this weekend is for you! The Leo Moon is perf for partying, flirting, and getting into trouble with someone sexy. But if you're looking for someone who'll stick around, you're not so lucky—that cutie you have your eye on is DTF only. No worries! The romantic Libra Moon on Wednesday is perf for date night without the X rated activities.
Taurus
Now that Mercury Retrograde (in your sign, too!!!) is over, you're feeling way better about opening up and connecting with your special someone. That being said, this weekend is very low-key. The only action you're gonna get is likely in the form of a Netflix and chill sesh, because you are in no mood to leave the house! Your energy (and sex drive) go way up once the Moon enters Virgo on Monday, so there's still a lot of fun to be had this week!
Gemini
Your exes are finally leaving you alone! It's been a rough retrograde for you, but you've made it out alive! If you're single and ready to mingle, this is your week. This weekend, there are more hotties sliding in your DMs, and everyone you swipe right on is a match! Set up a first date when the Moon enters Libra on Wednesday—you're almost promised that it'll be a success.
Cancer
Things are moving along nicely in your relationship this week, Cancer. You're not getting a whole lot of action, but there are tons of opportunities to spend time with your special someone. Tuesday's amazing if you're thinking of asking somebody out, and Wednesday is a great time to set your first date. It feels completely natural to get to know them and connect, and this could be the start of something new!
Leo
You're feeling more emotional than usual this weekend, Leo. Hooking up will likely lead to you catching major feelings, so be careful who you take to bed! On the other hand, if you're looking for romance, it feels way easier for you to open up and connect in more deep, meaningful ways with your partner.
Virgo
This weekend really ain't it. You're tired and worn out, and taking a day-long nap is at the top of your list of priorities—you have no time for anyone else! The Moon enters your sign on Monday, putting a pep in your step and making it much easier to connect with your special someone. If you're looking for a hot hookup (or just an amazing time in bed with your boo), the steamy astro on Wednesday is perf!
Libra
You've felt a lot of trouble making a connection in the bedroom lately, but this week, it all changes. You're less hesitant to be intimate with someone else, and you're able to incorporate more emotion in your sex life—you're able to feel totally entangled with your partner. If you're happily boo'd up, this is amazing, but if you're single, just know that you're basically guaranteed to catch feelings for anyone you hook up with.
Scorpio
Mercury Retrograde has been stirring up loads of trouble in your chart's relationships zone for the past while, but it finally ends tonight! If you've been dating someone, now's the time to DTR. If you're single, this is an awesome time to start looking for love! And if you're not sure where to look, don't worry—it looks like someone could be sliding into your DMs!
Sagittarius
I'm gonna keep it real with you. This weekend ain't it! Work is totally taking over, and you have no time for your love life. If you need to de-stress, masturbate! Self-love is the best kind of love, after all. This week is all about exploring your own body, your own interests, and trying out new things with yourself. You'll discover some new turn-ons, so the next time you're in bed, you'll have extra fun!
Capricorn
You are thriving this week, Capricorn! Mercury is now no longer retrograde, and it's lighting up your chart's zone of romance, sex, and fun. Whether you're with your bae, dating someone new, or just hooking up, you're having a kick-ass time. If you're single, it's important that you cast a wide net this week. Try something new, or get with someone who's not your usual type!
Aquarius
This weekend's Leo Moon is illuminating your chart's relationships zone, making it a great time for date night! If you're single and ready to mingle, it's a great time to fool around with someone new and have a little no-strings-attached fun—but once the Moon enters Virgo on Monday, try to avoid hooking up. Catching feelings is a huge possibility.
Pisces
Aaaaaalllll week long, your chart's relationships zone is lighting up, so your love life is pretty much thriving right now! Looking for love? Tuesday's amazing for flirting and connecting with new potential paramours. Looking for something a little more casual? Wednesday's your day to hook up and have fun. PS: If you're trying to turn your buddy into a FWB, ask them on Wednesday—they're probs just as interested as you are.
More Sex + Astrology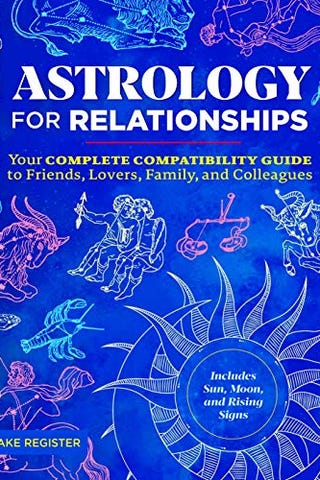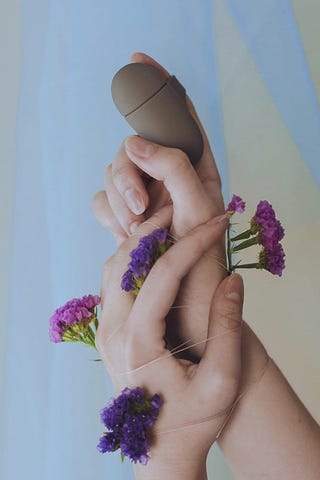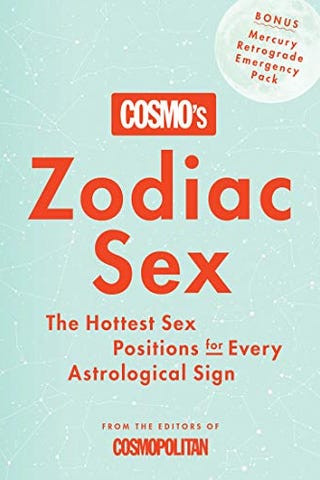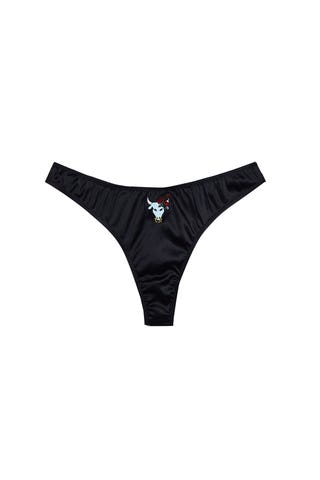 Source: Read Full Article