Kris Jenner is loving the stage mom life.
As the matriarch and boss of the Kardashian-Jenner family, Kris has a lot to be proud of. Not only are her kids majorly successful, they're also some of the biggest stars to grace the 2019 Met Gala pink carpet. So when the momager has the opportunity, she stands front and center to capture the big moments on her very own camera. "What I really look forward to is getting through the red carpet, getting to the top of the stairs without tripping and then I stand up there like an obnoxious stage mom and wait for my kids," she jokes.
Kris adds, "My kids, you know, they come up—'there she is again.'"
But, who can blame Kris for being excited to see the results of their "months" of planning? The family drums up the excitement in their group chat, where they detail the looks they hope to wear.
Luckily, the mom gets to attend the ultra-exclusive ball every year as the guest of Tommy Hilfiger and his wife, Dee. "I get so excited," she says of the experience.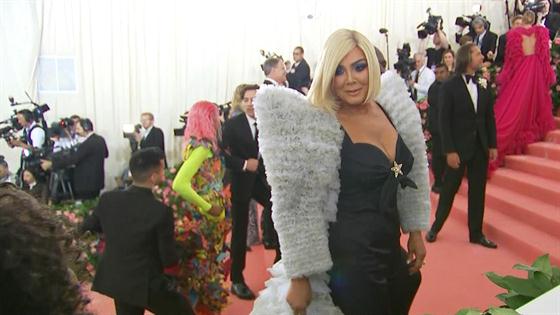 Since she is Tommy Hilfiger's lucky plus-one, Kris also gets the privilege of wearing his designs. Last night, she wore a fun navy jumpsuit with star detailing on the wide pant-leg, which she paired with a ruffled blue opera coat that added quite the dramatic flair.
One aspect of her outfit that wasn't planned weeks in advance was her blonde bob. In an interview on the pink carpet with E! News' Zuri Hall, the businesswoman shared, "Well, a couple of hours ago Kylie decided that I should be blonde. So that was wild! She was like, 'Mom, there's no black hair tonight. You're going as a blonde.'"
As the old saying goes: Blondes have more fun!
Watch a brand new episode of Keeping Up With the Kardashians Sunday at 9 p.m., only on E!
Source: Read Full Article