Police have withdrawn all domestic assault charges against former Channel Seven personality Ryan Phelan three months after the former Daily Edition host was accused by his former partner, ballet teacher Chelsea Franklin.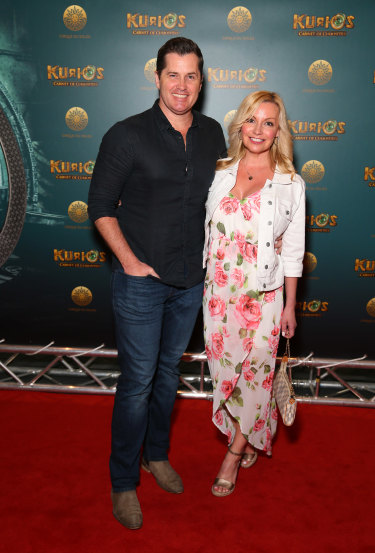 Happier times: Ryan Phelan and his former partner Chelsea Franklin.
Following the withdrawal Mr Phelan, who had been made redundant by Seven just days before he was charged and moved out of the couple's Frenchs Forest home, revealed he had provided police with "incontrovertible evidence" to prove his innocence.
"I have always taken a stand against domestic violence and find it abhorrent," Mr Phelan said on Friday after the charges were dropped.
"These accusations were distressing and extremely damaging to me and my reputation. I would like to thank NSW Police for their thorough investigation into this matter."
Mr Phelan pleaded not guilty to the charges, which resulted in his sudden termination from Seven just days before he was due to leave the network. He had co-operated with police throughout their investigation.
On Friday morning police confirmed they were withdrawing all charges against Mr Phelan at Manly Local Court.
Mr Phelan's solicitor Claudette Chua said she and her client were "thrilled yet not surprised" by the decision.
"Mr Phelan has always emphatically denied the allegation made against him. It was a matter of time before the truth came to light," Ms Chua said.
New evidence put before police clears Mr Phelan of wrongdoing.
Ms Chua said the media attention "due to his high profile" had caused Mr Phelan an enormous amount of stress over the past few months, and "his reputation and career have been severely tarnished by this false and damaging allegation".
Ms Franklin told reporters after the charges became public that: "I'm gutted, I'm devastated, I'm shattered".
"I've lost my lover, I've lost my boyfriend – I love him. We've had a wonderful two-and-a-half years together," she reportedly told Daily Mail Australia.
Trump Biden 2020
Our weekly newsletter will deliver expert analysis of the race to the White House from our US correspondent Matthew Knott. Sign up for The Sydney Morning Herald's newsletter here, The Age's here, Brisbane Times' here and WAtoday's here. 
Most Viewed in Culture
Source: Read Full Article