Prince William was only 15 years old when his mother, Princess Diana, tragically passed away in 1997. William and his younger brother, Prince Harry, understandably had a difficult time attending their mom's funeral, though Prince Philip's heartfelt gesture helped them both get through the emotional ceremony in one piece.
Shortly after Diana's accident, the royal family acted fast and flew the brothers, along with Prince Charles, back to London. The boys had less than a week to prepare for the funeral and were not expected to make an appearance.
Prince Philip comes to Prince William's aid
Most people were surprised when William and Harry decided toattend Diana's funeral, which took place only a week following her car accidentin Paris. The boys walked behind their beloved mother's casket, though theyalmost opted out of the ceremony altogether.
In the documentary, royal expert Jennie Bond claims thatWilliam was unsure if he could go through with the funeral, which prompted atouching move on Philip's behalf.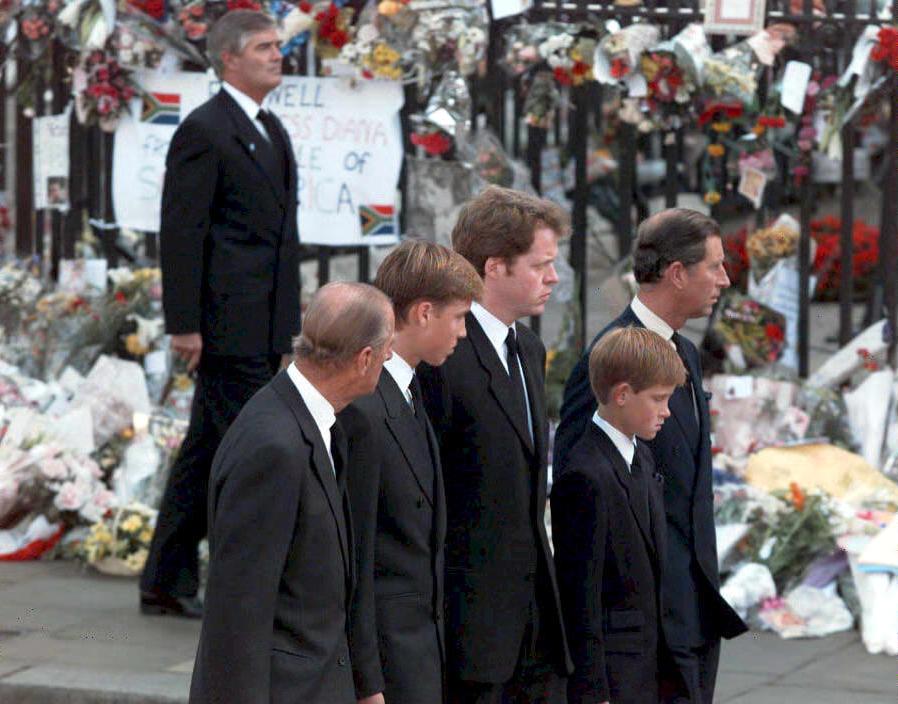 According to Express,Philip told the teenager that he would walk alongside him if it helpedalleviate any concerns. Prince William was allegedly moved by the gesture anddecided he was strong enough to attend the ceremony.
When it came time for the somber procession, people around the world watched Philip, Prince Charles, William, and Harry walked behind Diana's casket in what was a moment of love and solidarity for the family – and it would not have happened without Philip's help.
"When the day of the funeral came, I think William was still uncertain as to whether he would agree to walk behind his mother's coffin," Bond shared. "Grandfather Prince Phillip said: 'If I walk, will you?'"
Inside Diana's funeral
Philip's move was surprising because his relationship withDiana had gone south shortly before her death. Fans were also shocked to seeCharles in the procession, given how their marriage ended in divorce a fewyears earlier. Diana's coffin was escorted through Hyde Park and taken to St.James' Palace, where it stayed for several days before returning to KensingtonPalace.
The funeral was watched by over 32 million people around theworld. The cameras got an up-close view of the coffin, including the letterthat was placed on top that read, "mummy."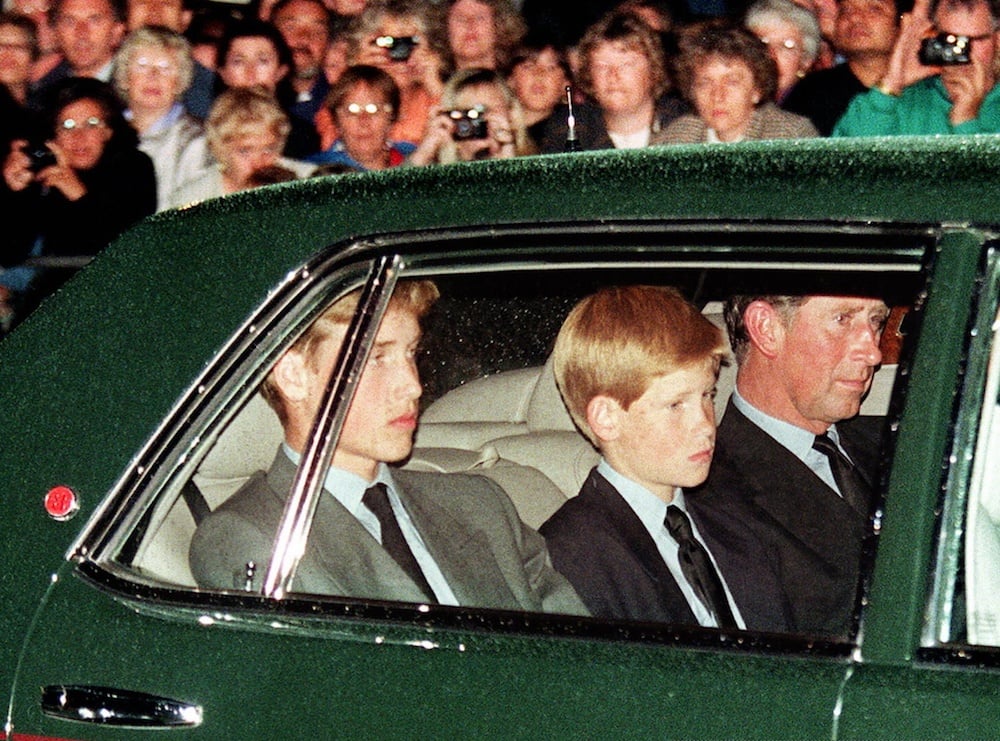 Diana died from injuries sustained in a car crash on thestreets of Paris in 1997. Diana's boyfriend, Dodi Al Fayed was riding in thecar with her at the time and also perished in the accident. Harry was only 14years old at the time of his mom's tragic passing.
In 2017, Prince William and Prince Harry took part in adocumentary that was made in honor of the 20th anniversary of Diana's prematuredeath. The royal family has not commented on the reports surrounding Philip'sactions during the funeral.
Prince Harry enjoys another royal wedding
Amid the release of the new documentary, Harry recentlyattended the wedding of Lady Gabriella Windsor and Thomas Kingston. Theceremony took place one day before Harry's first anniversary with MeghanMarkle, who did not make an appearance at the wedding.
Markle could not make it to the event because she iscurrently taking care of her baby son, Archie, who is only a few weeks old.Harry and Markle welcomed their first child on May 6 and confirmed the excitingnews on social media. Although Harry was flying solo at the wedding, he lookedmore than happy to support another member of the family.
Harry, of course, was not the only royal in attendance atthe lavish ceremony. Queen Elizabeth, Philip, Princess Anne, and PrincessBeatrice, also showed up for the festivities. Harry was caught exchanging somepleasantries with his grandparents and even managed to squeeze a few smiles outof Philip.
As far as Her Majesty is concerned, we image they chattedabout Archie and how Markle is getting along as a new mother. Prince Williamand his wife, Kate Middleton, could not make it to the wedding because of aprevious engagement.
William is the President of the Football Association and wasscheduled to make an appearance at the FA Cup Final the same day as thewedding. Prince William and Prince Harry have not commented on the newdocumentary.
Source: Read Full Article