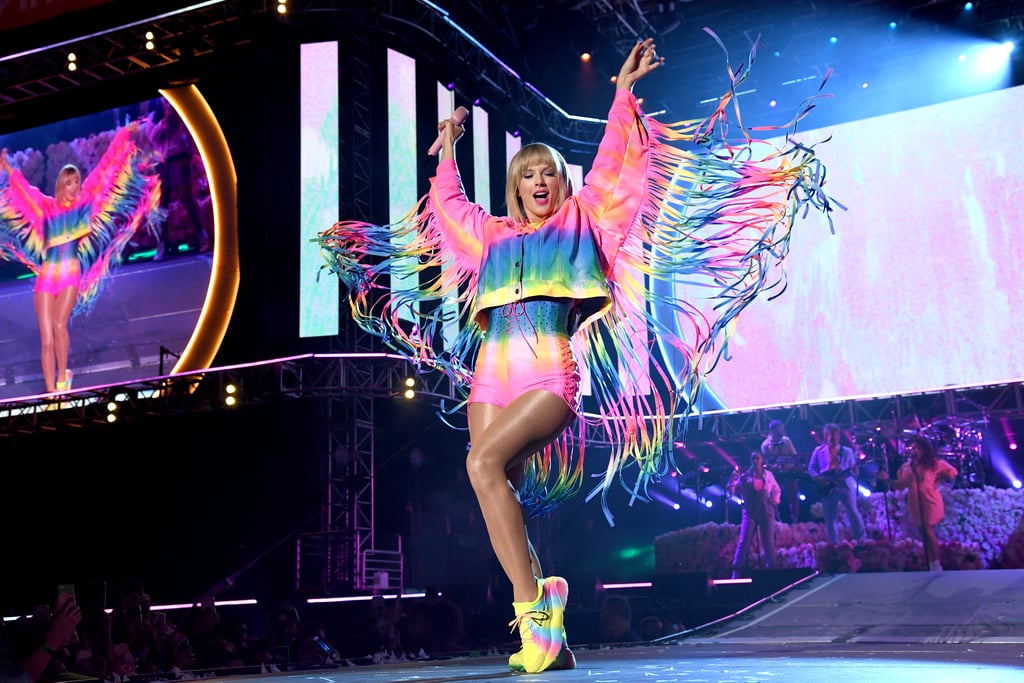 Taylor Swift Gets Political in "You Need to Calm Down," and Fans Are Freaking Out

Taylor Swift is showing her support for the LBGTQ+ community in her new song, "You Need to Calm Down." While the lyrics read like "Mean" 2.0 as she sings about dealing with the naysayers and internet trolls, it's the second verse that has fans freaking out. With references to GLAAD and Pride Parades, the singer is clearly taking a political stand with her new music. Not to mention, she chose to release the pop song during Pride Month.
In the past, the singer has kept quiet about politics, but that all changed when she posted a passionate Instagram about voting in October 2018. This year, she has continued to use her platform to help the LGBTQ+ community by making a $113,000 donation to the Tennessee Equality Project and urging her fans to sign her Change.org petition that supports the Equality Act. If her new track is any indication about what's to come, we're in for a whole new era of Taylor Swift music when her seventh album, Lover, comes out this August.
Source: Read Full Article