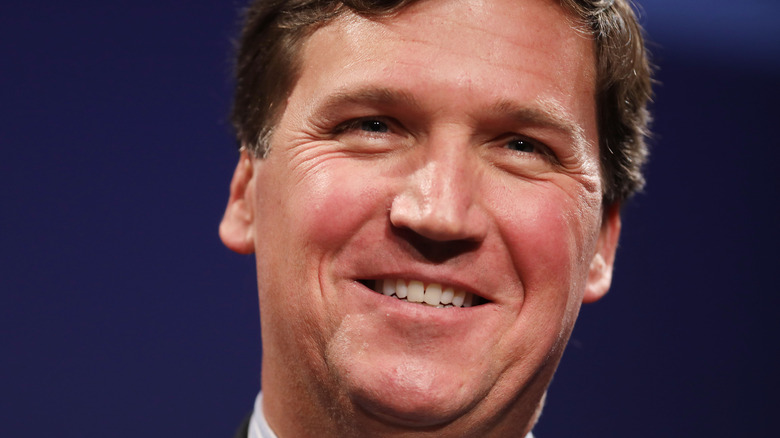 Fox News' Tucker Carlson has been making waves on social media a lot lately. He generated buzz when he was outed as the mainstream media source for a number of "insider" stories both about his organization and the Trump Administration. Carson then picked up attention from conservative news outlets over his claim that the National Security Agency (NSA), under the Biden administration, was keeping tabs on him in an attempt to get his show off the air (via The Daily Beast).
And while we don't think the NSA is in the habit of addressing allegations that people make against it, the Agency decided to reach out to the bombastic TV show host via Twitter in a formal statement that read: "On June 28, 2021, Tucker Carlson alleged that the National Security Agency has been 'monitoring our electronic communications and is planning to leak them in an attempt to take this show off the air.' This allegation is untrue. Tucker Carlson has never been an intelligence target of the Agency and the NSA has never had any plans to try to take his program off the air."
The Agency further clarified that its focus was foreign intelligence, with a mission to look at foreign entities "to generate insights on foreign activities that could harm the United States." It further added that it couldn't target a U.S. citizen without a court order. 
Twitter gave Tucker Carlson the side eye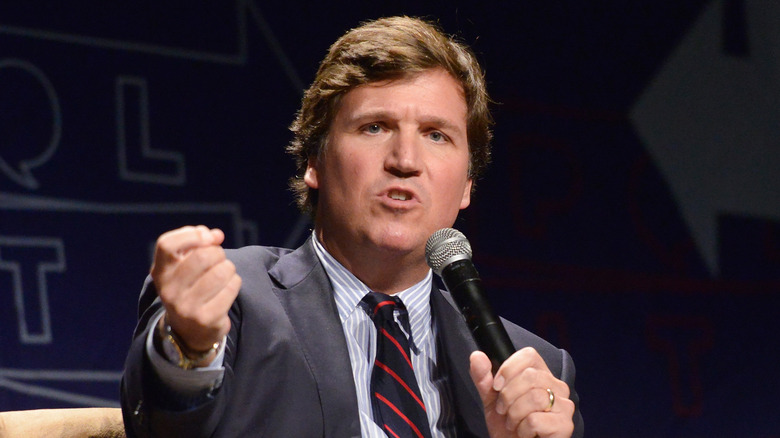 Despite the NSA's denial, Carlson released a video clip on Twitter doubling down on his claim that the Biden administration was "trying to intimidate this show" by going over the show's emails and texts, and cited a whistleblower within the NSA as a source. His tweet was largely met with derision on social media.
One Twitter user retweeted the NSA's statement on Carson's feed, writing, "Did you not get enough hugs as a kid or something?" 
Another shared an NPR story with quotes from Fox News lawyers saying, "Just remember that Fox News' own lawyers stated in open court that 'no reasonable viewer' should take anything Tucker Carlson says seriously." 
Bradley P. Moss, a lawyer who specializes in intelligence matters and is deputy executive director of the James Madison Project (via Politico) pointed out: "The NSA basically never comments publicly on identities of surveillance targets. Ever. That they did so here shows how much they're not going to let Tucker Carlson play this game."
But Carson had viewers in his corner too, and they rushed to his defense. One fan took to social media to proclaim: "His show is the HIGHEST rated primetime news program and they know it! They don't want the TRUTH getting out! GO, Tucker Carlson!!!"
Source: Read Full Article