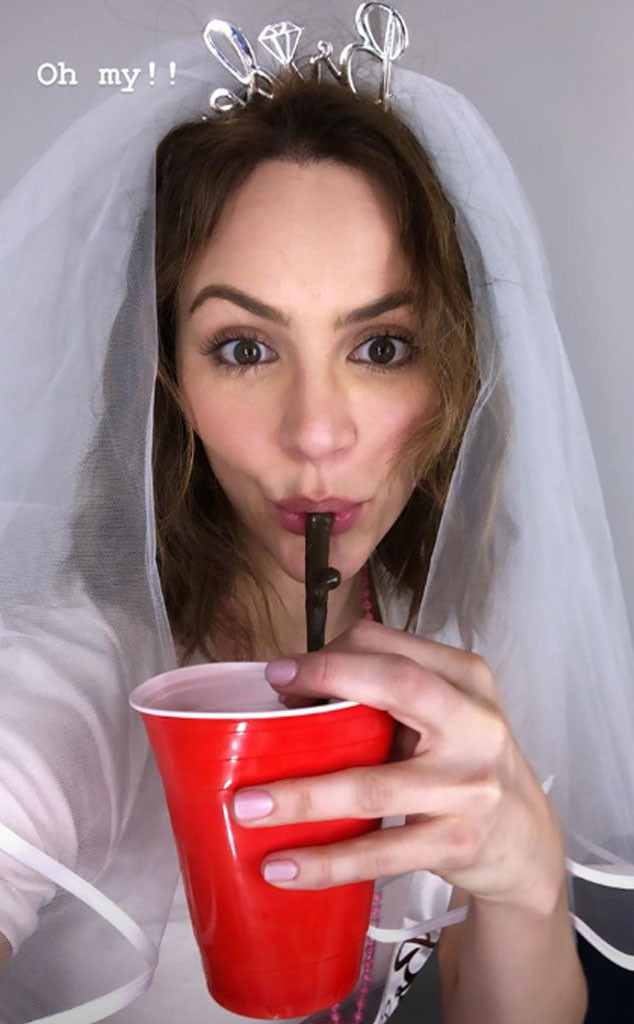 Instagram
Katharine McPhee got a different kind of encore after her London performance of Waitress on Saturday.
The lead actress in the musical walked offstage only to be surprised by her co-stars who threw her a wild bachelorette party.
In one picture, the American Idol runner-up wore a veil with the word "Bride" in the center of it as well as a "bride-to-be" sash. Per bachelorette party fashion, she took shots out of a shot necklace.
McPhee revealed in the picture added to her Instagram Story that it was "a surprise bachelorette party!!!"
The 35-year-old shared a mirror selfie on Instagram smiling with her "bride" veil, sash and diamond engagement ring on full display.
"The future is happy and bright," she captioned it.
In a second photo, McPhee turned her white crew-neck shirt into a crop top and posed in front of balloons that spelled out "bride to be."
"Casually walked off stage to this," she wrote.
McPhee's bachelorette party even included its own personalized hashtag: #katchelorette.
Just like other pre-wedding parties before her, McPhee's co-stars and friends even got a firefighter stripper to show up to the fête. "Not your average meet and greet," McPhee wrote on Instagram.
You can say that again!
In another video, the "firefighter" lifted the bride-to-be off the floor and hoisted her over his shoulder.
"#KATCHELORETTE is wild," she added.
McPhee's fiancé David Foster popped the question back in July with a stunning diamond ring. McPhee shared details of the proposal at the time with a screenshot of a text exchange with someone.
"He did it at the top of this mountain in Anacapri, she wrote. "Totally dark only stars. Thankfully he didn't push me off the cliff. He said it was one or the other. And in the end he spared me."
A source told E! News at the time that McPhee and Foster were "very happy and over the moon excited."
Check out the photos below to see how McPhee celebrated her bachelorette party with her friends.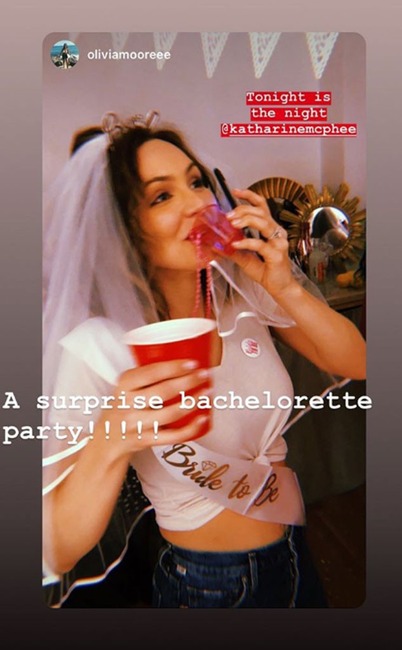 Instagram
Starting strong

Katharine McPhee kicks off her surprise bachelorette party with some shots out of her shot necklace.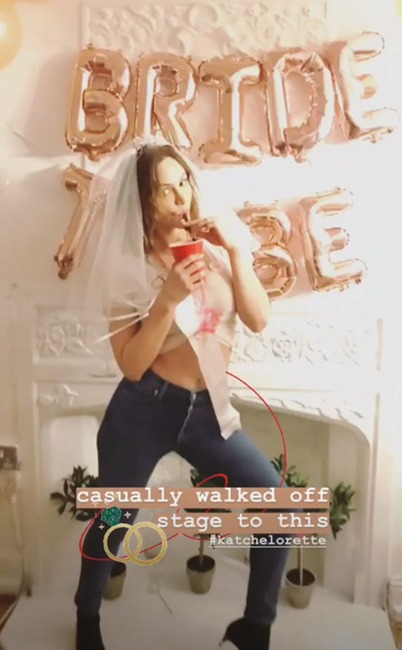 Instagram
Encore, encore

McPhee's show on Saturday night ends with a well-decorated surprise party.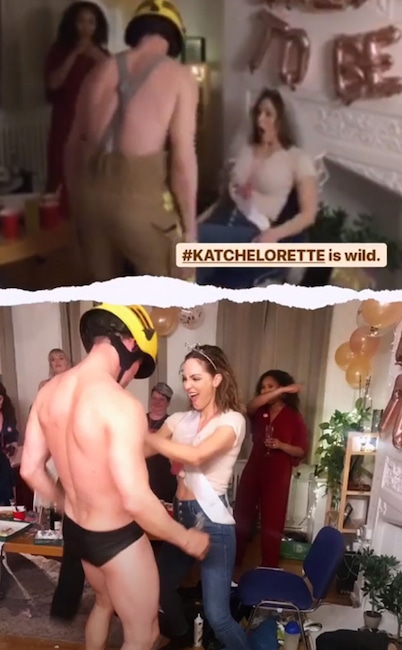 Instagram
Did someone call the firefighter?

Things turned from PG-13 to Rated-R at one point with the firefighter stripper.
Article continues below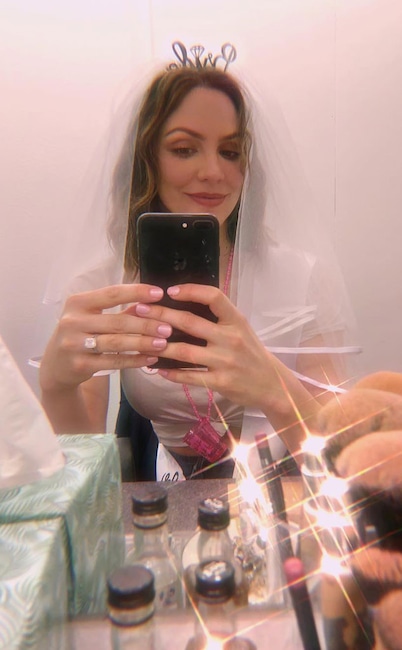 Instagram
Shine bright like a diamond

The Waitress star smiles as her diamond ring and other makeup shine in a fun mirror selfie.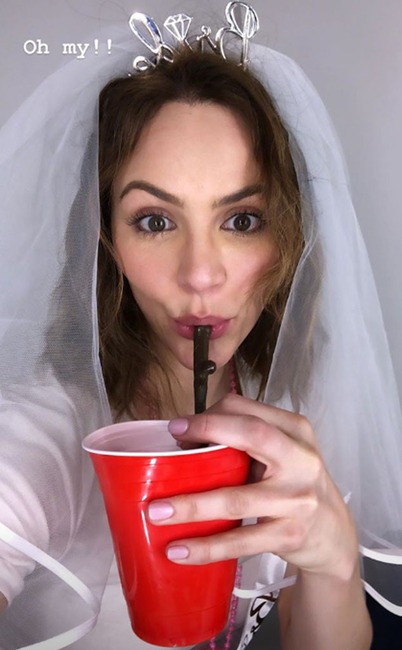 Instagram
Ridin' Solo

The 35-year-old sips out of a red Solo cup, the classic sign of any rowdy party.
Instagram
Still the star

McPhee jokes the stripper's arrival and subsequent dance is "not your average meet and greet." That's for sure!
Article continues below
One can only imagine what else the night brought for the bride-to-be and her pals.
Don't miss E! News every weeknight at 7, only on E!
Source: Read Full Article