"Let's normalize being empathetic when we see bullying happening because breaking points exist for everyone."
Todrick Hall found himself embroiled in another controversy, though this time it wasn't because of any new alleged antics, but rather because he landed a new gig.
From the moment, the singer and "Celebrity Big Brother" alum was announced as part of the cast of MTV's upcoming "The Real Friends of Weho," there have been calls for fans to boycott the show.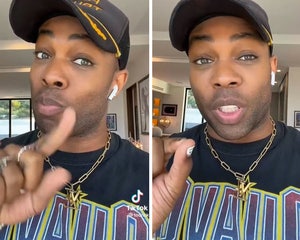 Todrick Hall Blasts TikToker Saying He's 'Not a Nice Person' and Pushes Back Against 'Evil Monster' Narrative
It all stems from accusations that came to light in a huge way during his "CBB" time. While Todrick was in the "Big Brother" house, social media exploded with allegations he didn't pay his dancers and even lied about owning his own home.
Waiting for your permission to load the Instagram Media.
Instagram Media Unavailable
Making matters worse, his behavior in the house wasn't seen as much better, with a lot of nasty behavior caught on camera as he bullied his way into a Top 2 finish. Todrick might have even won the season if the celebs hadn't had a chance to go home and see what he'd been doing and saying (he definitely played the strongest game).
Now, nearly a year later, the shadow of that controversy still hangs over him, which led to a lengthy Instagram post on Friday from Todrick addressing the backlash and the "internet hate" he says he receives "EVERY SINGLE DAY from the moment [he] wakes up."
Todrick called the new show, which premiered that night, a "bitter sweet" accomplishment for him because he has "to mentally prepare myself for the insane influx of hate that comes my way."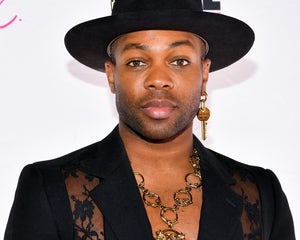 Todrick Hall Responds to 'Shady' Haters and Allegations He Threatened to Out Someone's HIV Status
He added, "It is extremely difficult to stay grounded and remember that most of the people spewing hate don't personally know me or see me as human."
He shared his frustration that he's seeing a lot of pushback from within the LGBTQIA+ community. "We fight for acceptance, yet we don't accept our own. We fight for representation then fight against it when we get it, because it doesn't come in the form we'd hoped."
After lambasting the LGBTQIA+ community for attempting to boycott representation, he went on to say that they should fact check scheduling and other things before hurting shows that are "giving queer people on/off camera opportunities."
Citing mental health, Todrick then challenged anyone to search his name across social media "and imagine your name or a loved ones name in place of mine."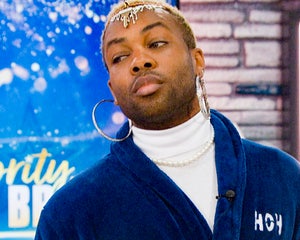 Todrick Hall Breaks Silence After Controversial Big Brother Game
He then argued that suicide and bullying are parts of the same mental health spectrum and both should elicit empathy.
"We are quick to post about mental health when someone is pushed to the point of taking their own life," he argued. "Let's normalize being empathetic when we see bullying happen because breaking points exist for everyone."
The artist acknowledged that he's "made a ton of mistakes" and learned from them, and said that "while other people are talking, I have been touring the world paying and hiring queer people, putting money in the pockets of queer people of color & giving them a platform to share their stories."
Of course, one of the biggest allegations is that Todrick did hire that diverse and representative group, but did not always pay them either at all or in a timely fashion. He pushed back against these claims, writing, "I have never not paid a dancer I promised to … ever!"
Todrick Hall's Biggest Big Brother Regret, What He Really Thinks of Shanna Moakler
He did acknowledge that there are dancers who've worked for him without pay, but insisted "it was discussed before they ever stepped foot into rehearsal."
Todrick also addressed claims that he'd lied about owning his own home, after it was revealed he was actually paying rent on it, and had even fallen behind over $100,000 at one point.
"I own my home," he wrote pointedly. "I would never lie to fans about that." He went on to explain that he "was renting and purchasing simultaneously, but now she's all mine. That's all I can legally say."
In September 2022, a judgment came down against Todrick, per TMZ, ordering him to pay more than $102,000 on his $30k monthly rent. He came under fire publicly for a video where he showed off the digs and said, "I have been wanting to buy a home for a very very long time, and this is a dream come true."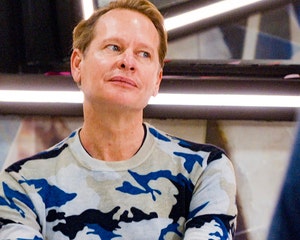 Carson Kressley Calls Todrick & Miesha's Gameplay 'Infuriating and Disappointing' on Celebrity Big Brother (Exclusive)
Perhaps he was just getting a bit ahead of himself in that he was in the process of purchasing the home via a rent-to-own process. It's not unlike most homeowners touting that they own their own homes even while still paying a mortgage on it.
Todrick wrapped his lengthy, hand-written notes with the message, "I apologize to anyone I have offended/pissed off/burned over the past decade since I've been in LA."
He said he tries to find constructive criticism even in the nastiest of comments and learn from them, and then thanked his fans, singing it with his name and the final note, "A work in progress."
Joey Zauzig, who co-stars on "The Real Friends of Weho" went so far as to call anyone boycotting the show over Todrick is a "sore loser." While he did acknowledge all the controversy swirling around the former Houseguest, he told TMZ that he chose to give Todrick a clean slate, and hopes fans will do the same.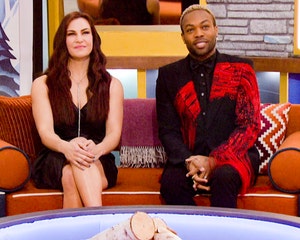 Celebrity Big Brother Finale Blowout: Final Two Face Angry, Brutal Jury — So Who Won?
He further said that Todrick has receipts to disprove all the allegations against him. He said he's confident fans will give Todrick a second chance after seeing him on "Real Friends."
Todrick went in again on the struggles he faces online in the caption to his weekend post, saying he won't be around to celebrate the premiere online because "it just gets to be too much for me tbh."
He also teased that there was an additional slide he didn't conclude about his time on "Celebrity Big Brother," saying he omitted it "because there's just too much to unpack there."
Whenever he's ready, fans are still waiting for him to do just that, as they are eager to hear from Todrick about his experiences in the "CBB" house. After scheduling them, the entertainer reversed course and declined all media interviews when he got out of the house, citing his busy schedule.
"The Real Friends of Weho" airs Fridays at 9 p.m. ET on MTV.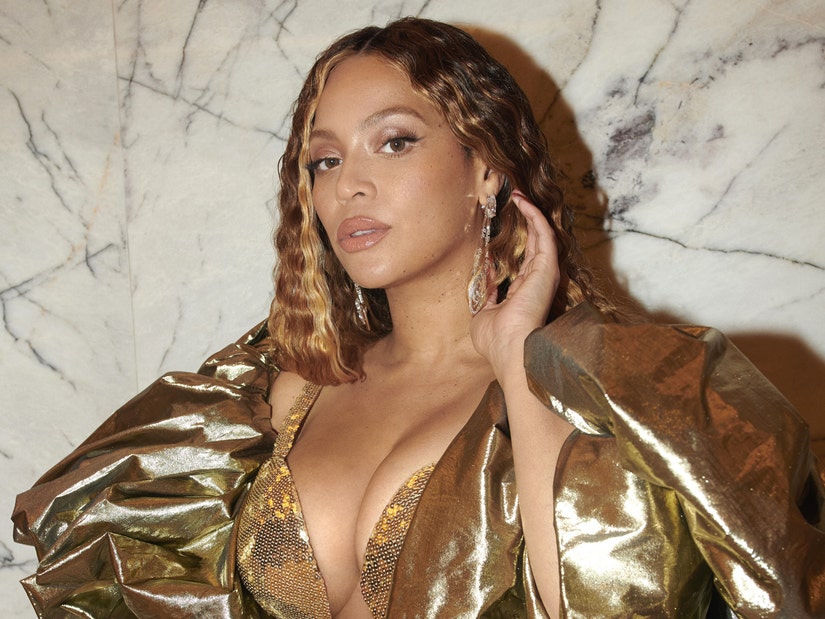 Source: Read Full Article