Add These Dates to Your GCal:
You're ready to focus on your playful side during Scorpio season, Cancer. What is the point of life if you can't have fun along the way? The month starts off with a creative breakthrough on November 5 when Venus in Scorpio stares down Uranus in Taurus. You can expect some surprises when it comes to romance, creativity, and your community groups. Maybe a romantic surprise sweeps you off your feet, or you're finally feeling ready to call off a situationship. This energy is ripe for taking a risk or trying something new.
The lunar eclipse in Taurus on November 8 brings a more serious tone. There is a cosmic readjustment within your social circle. You may find yourself drifting away from certain friends or recognizing that your values simply don't align. While this may mark an ending of sorts, it's also creating more space for you to find connections with people who share your common goals and interests in the future.
Life gets a little steamier on November 10 when Venus in Scorpio shares a sweet embrace with Neptune in Pisces. You may be feeling more romantic or nostalgic. This is a wonderful day to forge deeper bonds within your relationships. Vulnerability is a superpower! You may be walking a fine line between pleasure and responsibility on November 11 when the Sun in Scorpio is at odds with Saturn in Aquarius. You could start to feel more serious about taking something that was once fun and turning it into part of your career. You can merge your work with what you're passionate about–just do your best to not lose sight of that initial spark.
You're receiving a little extra support on November 15 when Venus in Scorpio meets with Jupiter in Pisces. A romantic connection heats up, or perhaps someone in your network shares their desire to invest in you or your business. The two luckiest planets in the sky are mingling today–good news is on the way! Later in the day, Venus enters Sagittarius. If you're newly dating someone, you may be finding more of a flow. You're paying more attention to the little things in love, like quality time together. How do your habits and patterns sync up?
Mercury enters Sagittarius on November 17, bringing a busier atmosphere to your daily routine. You may feel like you've got a million work projects and personal responsibilities piling up. It's time to get organized and make sure that you're carving out time for your own rest and care. Don't fall in the trap of overextending yourself until you catch a cold! Mercury and Venus, both in Sagittarius, share a kiss at the same spot in the sky on November 21. You may receive good news at work, or if you've been sorting through a conflict with someone, this could signal finally reaching an aligned meeting of the minds.
Cosmo Merch: Cancer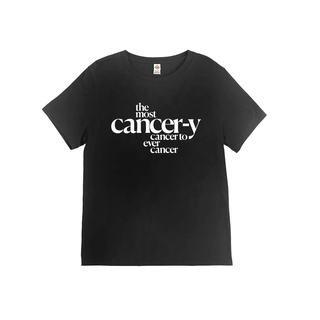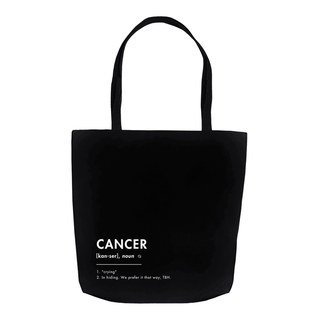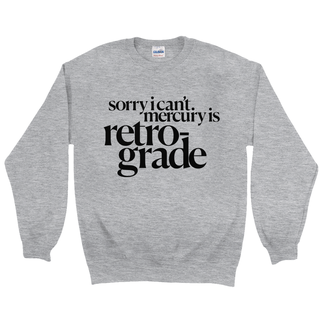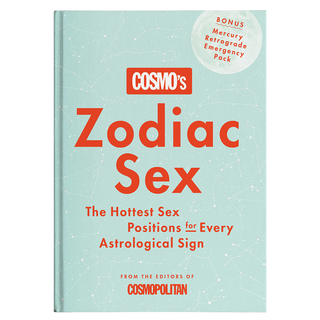 The Sun enters Sagittarius the following day on November 22—it's Sagittarius season 2022! Again, time management is what's on the menu—this time for a whole month. You're dotting your i's and crossing your t's. There's so much to get done, but only so little time.
The New Moon in Sagittarius on November 23 promises new ideas about how to structure and organize your daily life. You may be kicking a bad habit or recommitting to a good one. Creating a morning routine could be just what you need to feel ready to tackle your day. Remember that small habits can make a big impacts. Jupiter stations direct in Pisces on the same day, and you may finally feel ready to tackle some big ideas you've had on your mind. Conversations that have been stalled are revisited and forward progress is made.
The month doesn't exactly wind down, but rather ends with some tension on November 29 when Mercury in Sagittarius has a face-off with Mars Retrograde in Gemini. You may feel like you're being pulled in a million directions. Frustrations and annoyances at work that you've let slide are ripe and ready for some confrontation, and you may find yourself in a debate with some co-workers. Everyone is on edge today, so think before you speak if you can.
The following day on November 30, Venus in Sagittarius clashes with that same Mars Retrograde. An agreement can be reached, but it will require both parties to compromise. If there's no major drama, you may just find yourself overbooked today, jumping from one event to the next.
Source: Read Full Article