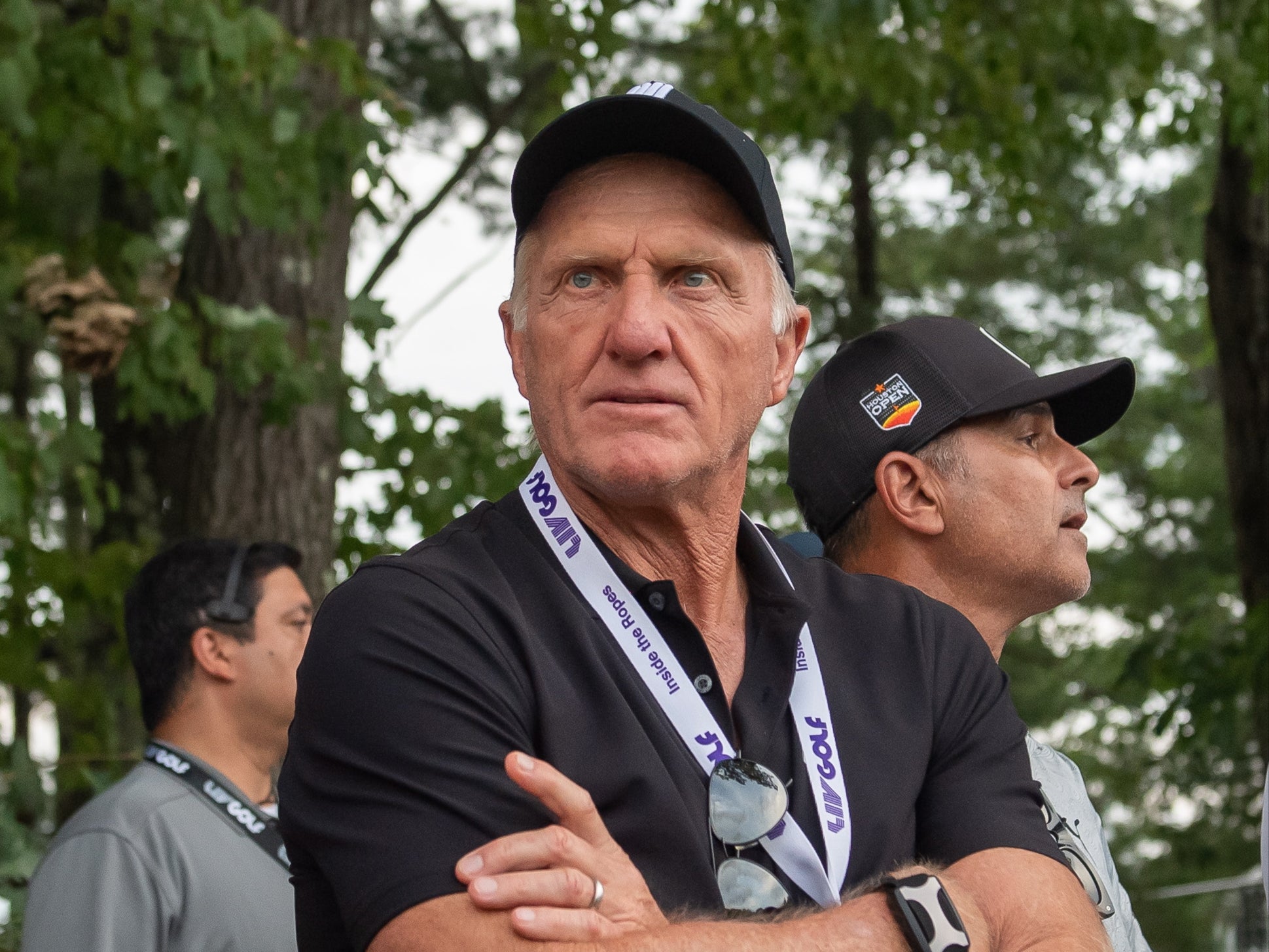 "That's what LIV Golf has tried to — they have allowed us to play on the PGA Tour. It's the PGA Tour barring us from doing so."
The lucrative LIV series, which counts 12 major winners among its players, offers $25 million purses in no-cut 54-hole tournaments.
But critics say LIV Golf, which is bankrolled by Saudi Arabia's Public Investment Fund, amounts to "sportswashing" by a nation trying to improve its reputation in the face of criticism over its human rights record.
DeChambeau is one of the complainants in the antitrust lawsuit against the PGA Tour and though he would not comment on the lawsuit, he said he had "no buyer's remorse" over making the switch to LIV Golf.
"This is the biggest decision besides choosing my agent that I've ever made in my entire life and I couldn't be more happy to be over here," he said.
"What LIV Golf has provided is something new and unique, different… there's going to be some disruption and people aren't going to like it. And I respect every single person that doesn't think it's good for the game of golf."
Register for free to continue reading
Registration is a free and easy way to support our truly independent journalism
By registering, you will also enjoy limited access to Premium articles, exclusive newsletters, commenting, and virtual events with our leading journalists
{{#verifyErrors}} {{message}} {{/verifyErrors}} {{^verifyErrors}} {{message}} {{/verifyErrors}}
By clicking 'Create my account' you confirm that your data has been entered correctly and you have read and agree to our Terms of use, Cookie policy and Privacy notice.
This site is protected by reCAPTCHA and the Google Privacy policy and Terms of service apply.
Already have an account? sign in
By clicking 'Register' you confirm that your data has been entered correctly and you have read and agree to our Terms of use, Cookie policy and Privacy notice.
This site is protected by reCAPTCHA and the Google Privacy policy and Terms of service apply.
Register for free to continue reading
Registration is a free and easy way to support our truly independent journalism
By registering, you will also enjoy limited access to Premium articles, exclusive newsletters, commenting, and virtual events with our leading journalists
{{#verifyErrors}} {{message}} {{/verifyErrors}} {{^verifyErrors}} {{message}} {{/verifyErrors}}
By clicking 'Create my account' you confirm that your data has been entered correctly and you have read and agree to our Terms of use, Cookie policy and Privacy notice.
This site is protected by reCAPTCHA and the Google Privacy policy and Terms of service apply.
Already have an account? sign in
By clicking 'Register' you confirm that your data has been entered correctly and you have read and agree to our Terms of use, Cookie policy and Privacy notice.
This site is protected by reCAPTCHA and the Google Privacy policy and Terms of service apply.
Source: Read Full Article